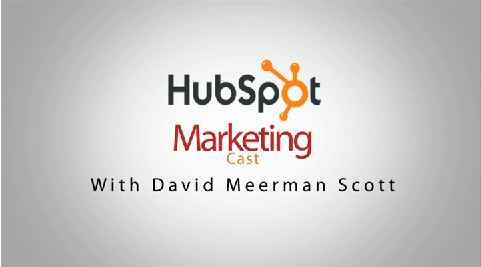 It's not about getting rid of everything else in favor of online marketing, says David Meerman Scott. In this episode of the Weekly Marketing Cast , we discuss how you can leverage the marketing potential of events.
Don't Do Events for the Wrong Reason
Don't just do events and tradeshows because you did it last year, or because it is expected in your industry, says David. Consider whether it makes sense to organize this type of event. How are you going to measure success? Is that directly related to your business goals?
Bridge Offline & Online Marketing
It often makes sense to speak at an event or simply attend one and meet people. In either case, "always tie it back to your online presence," advises David. Have something to point people to if they visit your tradeshow booth or hear you speak. For example, try to engage them with your blog, new ebook, a cool video or infographic—something that you have published and that will appeal to the new connection you make.
"Whenever you can tie your offline marketing efforts to something online, you are bound to get more people engaged with you, and it's much easier for people to share that information," says David.