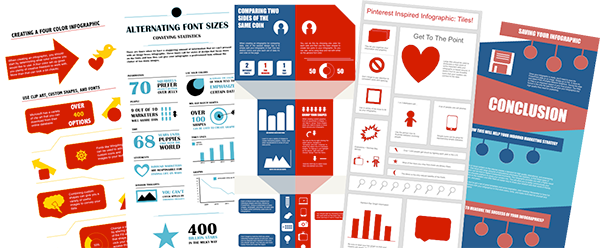 These days, visual content is all the rage. And considering the fact that people are naturally drawn to pictures, images, and other visuals, it's no wonder it's become such a dominant force in the marketing world.
When most marketers hear the term "visual content," the first type that comes to mind is usually the infographic. But how can those who don't necessarily have a design background -- or budget to commission an agency, hire a dedicated in-house designer, or purchase expensive design software -- create professional-looking infographics that enable them to leverage the power of visual content?
We're so glad you asked! Here's a little secret: You can do it right within software you likely already have loaded on your computer. That's right! PowerPoint can be your best friend when it comes to visual content creation.
And to help you get started, we've created five fabulous infographic templates you can download for free and use to customize your own infographics right within PowerPoint -- as well as some helpful tips and tricks to help you learn how to use PowerPoint to its full potential.
In this post, we'll highlight some PowerPoint infographic creation basics as well as four of the infographic templates from the download that explain how to easily create infographics in PowerPoint (how meta, right?).
Tip: Don't strain your eyes ... click on each infographic below to enlarge.
PowerPoint Infographic Creation Basics

How to Create a 4-Color Infographic


How to Create an Infographic With Alternating Font Sizes


How to Create a Data-Comparison Infographic
How to Create a Pinterest-Inspired Tile-Themed Infographic


What are you waiting for? Grab your free infographic templates so you can start customizing fantastic-looking infographics of your own!