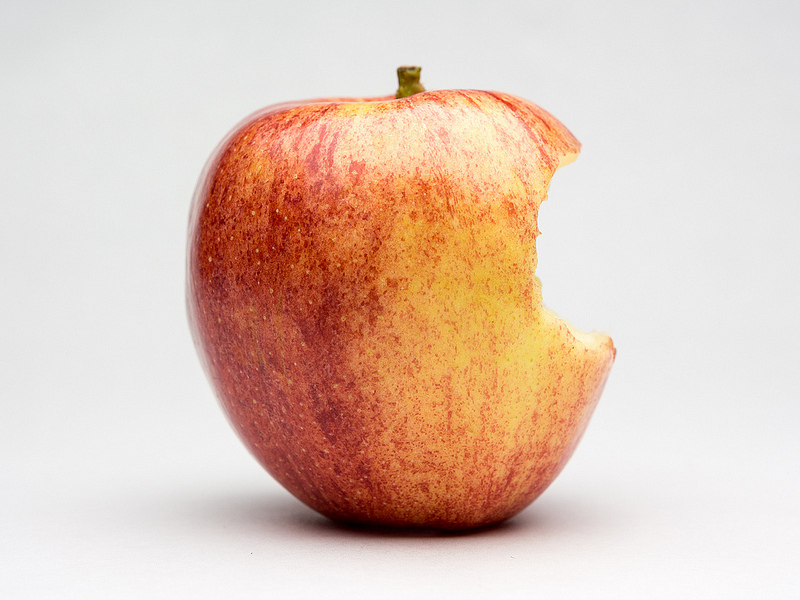 Apple introduced a bunch of new products this week, including a new Mac Pro, new Mac operating system, a new streaming music service called iTunes Radio, and a new version its iOS mobile operating system.
They're all interesting enough ... but you know what was even better? The videos Apple made to go with those products. Maybe it's just because I now spend as much time thinking about the marketing of products as I do about the products themselves -- but I was struck by those videos.
The hushed, reverent tone. The gorgeous photography. The style that is so consistent and so unique that you would know without being told that they are made by Apple.
The videos weren't about products. They were about Apple. They were a mission statement -- a declaration of what Apple, the company, stands for.
Maybe you think mission statements are a load of bull and a waste of time. I disagree. I think these videos are incredibly important, because before you shoot a minute of video or audition actors or build sets or write the first page of the script, you have to ask yourself a really huge and important question: Why are you in business?
Think about it. Why does your company exist? What is your purpose? The answers to these questions drill down to every aspect of what you do, every decision made by every employee in every department. Why do you make this product and not that product? Why do you make it this way and not that way? Why do you have this feature and not that feature? Why do you sell to this kind of customer but not that kind of customer?
It's hard to boil a big company (or even a small one) down to a few essential truths without ending up with empty slogans and hollow platitudes. It's even harder to contain that in a video that runs for 60 or 90 seconds. It's harder still to make that video something that actual human beings would actually want to watch.
So How Did Apple Do It?
See for yourself. Here's a video, "Designed By Apple -- Intention" that conveys a huge amount of information in 90 seconds and yet has no voice-over:
Here's the same theme explored in a 60-second spot for TV, called "Our Signature," with voice-over by Ben Affleck:
And here's a seven-minute video featuring Apple design boss Jon Ive, talking about simplicity and design:
The Big Picture
These videos are absolutely brilliant. They are masterfully addressing multiple audiences at the same time -- Wall Street, Apple's employees, and customers. Apple isn't selling a product or set of products -- they're promoting a way of life, a way of looking at the world. "Philosophy" may be too grand a word, but maybe not.
You can't do that kind of marketing and selling unless you really understand who you are. And arriving at that point can be impossibly difficult.
Don't believe me? Try to imagine you and your colleagues sitting down to hammer out the meaning of your company, in words that could be conveyed in 60 seconds. Then imagine running that past your CEO, and your other top executives, and all the other stakeholders who want to contribute.
Imagine getting feedback from all of them, and coming up with something that they all will sign off on, and that will speak to customers, Wall Street and employees all at the same time -- and that isn't jargony gibberish and meaningless mush.
Imagine the work that Apple's marketers must have gone through to arrive at this material. That process of defining who you are to multiple stakeholders is one that every company ought to be engaged in, and not as a casual exercise but as a process that merits as much attention as anything else we do.
Few companies do this well. Many seem not to do it at all. Partly that's because we're all so busy chasing the day-to-day stuff that we lose sight of the bigger picture. But it's also partly because it's hard. And because it's scary. Because if we really sat down and asked ourselves why we do what we do, we might not have a good answer.
It would be easy to deride these videos or to create parodies of them. No doubt someone will. It's also easy to be cynical about these videos, to say that Apple just made the videos to draw attention away from the fact that the new products themselves aren't particularly revolutionary.
That was my first reaction, in fact. Because it's a classic Apple marketing move to take some minor upgrade and call it a Nobel-worthy breakthrough.
A cynic might say that Apple as it exists today isn't really a computer company at all -- it's primarily a really amazing marketing agency with design and engineering teams attached, supported by a very efficient supply chain.
But is that a bad thing? Judging by Apple's financial results, I'd say it's a model other companies should copy.
If nothing else, Apple demonstrates the power and value of great marketing -- something we all could learn a thing or two about.
What did you think of Apple's videos? Share your thoughts with us in the comments.
Image credit: Robert S. Donovan