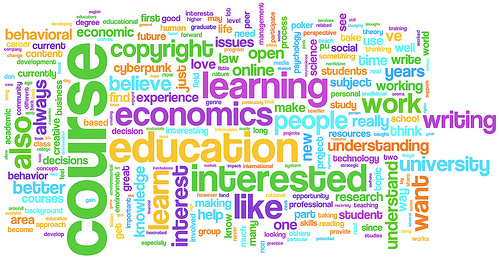 The ever-increasing cost of college, and education in general, has sparked new avenues of learning over the last few years -- and posed a challenge for private universities to attract new applicants.
One of these new avenues, massively open online courses (or MOOCs), is seeing a sharp rise in popularity, attracting millions of students not just in the U.S., but also around the globe.
What Is a MOOC?
A MOOC is a record lecture on any given topic by one or more university professors that is then accessible online by anyone around the world. There are several platforms, including Coursera, Udacity, and edX, that allow universities to offer and host their MOOCs for the global audience.
Coursera was the first MOOC platform and gained attention from the New York Times when it reached its millionth student. Today, the platform has enrolled almost 5 million students and offered 453 courses from 88 different partner universities.
Schools have the ability to create their own Coursera pages, which can include all their MOOC courses, professors, and university information. This is the University of Minnesota's page on Coursera:
MOOCs to Change the World
During September, Mashable held its annual Social Good Summit, with its main meet-up in New York City and an additional 125 meet-ups happening around the world. At the NYC meet-up, the president of Wesleyan University announced that he was going to be hosting a MOOC called "How to Change the World" and would be using the content from the Summit to structure the course.
Expected to air in January 2014, "each class will begin with a video segment from the Social Good Summit ... using input from a variety of others, including Wesleyan professors," Wesleyan shared in a blog post in August. "Classes will explore solutions to pressing issues ranging from global warming to urban poverty."
This is just one of many ways in which MOOCs are being used to educate an audience on a massive scale and leverage an audience to spread awareness for important global issues.
Has your university offered MOOCs? If so, what benefits have you seen from them? If not, do you plan on offering MOOCs at some point? Let us know below!
Image credit: John Britton