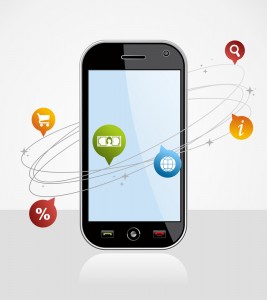 According to Colloquy's 2011 Loyalty Census, there were some two billion loyalty program memberships in the U.S. (the average household has 18 memberships) in 2010, a 16 percent increase from 2008. Retail accounts for about 40 percent of these loyalty memberships. While drug stores and specialty retail card memberships more than doubled (109 percent increase), grocery witnessed a more sedate 28 percent increase.
Equally compelling is that only about 46 percent of those memberships are active (8.4/household). It seems that shoppers are disinclined to want a "George Costanza Wallet" (Seinfeld, Episode 45).
Some History
Many retail rewards programs had their start in the 1990s. They were in part an attempt to counter the rise in self-service retail, dwindling face-to-face contacts with customers and a commoditization of the retail experience. These early programs also coincided with major advances in all facets of data management. Such programs were designed to influence shopping behavior, encourage continued shopping trips and increase basket size. (See Maggie Starvish's Customer Loyalty Programs that Work from HBS Working Knowledge for a more in-depth discussion).
Two factors called the traditional approach to loyalty programs into question:
Recessionary concerns of shoppers gave rise to a multitude of coupons, deals and price reductions. All of which promoted more switching than loyalty. Not very conducive to creating differentiation and loyalty.
The availability of smart technology made rewards programs more viable for players of all sizes.
Consumer Expectations Loom Large
Low active use of loyalty programs is largely due to these programs' inability to keep pace with shopper expectations. As consumers/shoppers have become more savvy and discriminating, they have lost their appetite for programs that deliver irrelevant offers, experiences, rewards, etc. Members have shown a willingness to share personal information, but want something in return. Consumers expect rewards programs to use this information to provide more gainful (valuable to the consumer) and "hyper-relevant" experiences (i.e., provide relevant offers and communications, where and when the consumer wants it). With regard to value-added, consumers are increasingly saying, "I'll be the judge of that." Programs must create partnerships with customers.
Doing it Right
There appear to be a number of programs that are getting it right. Nordstrom is an example of a retailer that seems to have found the key. Nordstrom looks at its rewards program from the perspective of how can they create a partnership and be a better shopper advocate for the consumer. The Personal Book software program makes it easy for sales associates to record personal customer information (e.g., size and color preferences, birthdays and anniversaries), and makes such information easily accessible. Its "Fashion Rewards" program awards points to customers making purchases with its store-branded card and provides value-adds (e.g., "rewards points" that accrue for every dollar spent in-store, automatically mailing $20 in "Nordstrom Notes" that customers can apply to future purchases and access to perks such as concierge service and free alterations).
Loyalty programs like Sephora's VIB or CVS's Beauty Club focus on passion points for shoppers (interest in skin care or cosmetics). Such programs seem to be providing "gainful experiences" along with surprise and delight, in the form of coupons, free samples, etc.
Amex's "Link, Like, Love" on Facebook is one of the first platforms to deliver deals, access and experiences based on cardmember "likes" and interests. It allows members to choose offers and experiences they like through Facebook. It remembers these likes/interests when consumers come back!
Dunkin' Donuts Perks (DD Perks), while not a loyalty card program in the traditional sense, provides updated offers/values via email or text. Periodic promotions/short surveys, allows DD Perks to get better at delivering the right value/offer to shoppers (e.g., consumers who drink iced coffee year-round).
It's About Partnership
Rising consumer expectations suggest that rewards programs are not so much about loyalty as they are about establishing partnerships with consumers. The expectation, almost a social contract, is that if consumers share personal information, rewards programs will use this information to provide more gainful, hyper-relevant communications and offers.
Marketers are still adjusting to today's dynamic, two-way dialog with consumers. Perhaps the largest benefit is that rewards programs can use their partnership with consumers to evolve. Testing and experimentation (e.g., Amex "Link, Love, Like," Sephora's VIB or Nordstrom's "Fashion Rewards") allow marketers to participate in an ongoing effort to provide consumers with what they are looking for!
Originally published April 19 2012, updated July 28 2017