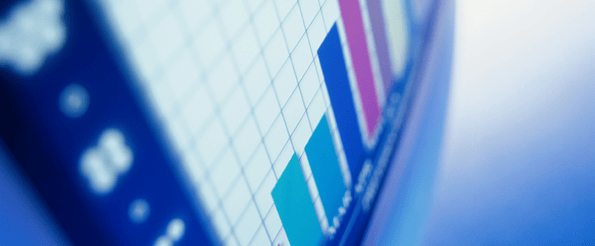 Creating reports and holding yourself and your team accountable for the success or failure of marketing projects can be one of the most painfully necessarily parts of marketing, but it is also perhaps the most essential for positive results in the long term.
After all, your managers are going to hold you accountable, and to retain your relationships with your clients or upsell them in the future, you will want to make sure that your efforts are making a real difference.
Here are some metrics you should track to make sure that you are properly reporting and analyzing your online marketing campaigns:
10 Essential Marketing Metrics to Measure
1) The Long Tail
Understanding the long tail and how it affects your company or brand is essential. If you're reading this, you are probably already familiar with the long tail, but if not, check out Chris Anderson's book, and get down with the idea that you're not going to "win" or make all the difference for your client by driving traffic through one or two popular keywords or products.
This obviously applies to ecommerce, but it is also important for B2B and B2C companies that are only focused on building awareness. Never assume that your audience is only searching for the high volume keywords that you personally find desirable.
2) Pages Ranked
This ties in with the long tail as a crucial metric, especially when it comes to search engine optimization. The number of pages ranked is essentially the number of chances for your audience to discover your site, and you generally want this number to be the majority of the pages on your sites, with the exception being pages that are behind a firewall for privacy reasons (e.g., shopping carts on ecommerce pages, thank-you pages for email sign-ups, etc.).
3) Location of Social Signals
The number of mentions on social media is a pretty classic metric to track at this point, but looking at where they come from and how engaged those users are is a key way to discover new places to advertise or connect with your current and potential customers.
4) Unusual Referral Traffic
This might be one of the most interesting, helpful, and useful stats for anyone who is responsible for any kind of online marketing. But it might also be the most overlooked -- there are the obvious search engines and any sites that you happen to advertise with to report on, but you should also look at the outliers. See how people are talking about your brand in ways that you didn't expect or plan for, and determine how can you use that information for future marketing support.
5) Phone Calls
While phone calls might not be the first metric digital marketers think of, they may be the most interesting and important. After all, if a user is willing to pick up her phone and participate in some voice-on-voice action, she is much more likely to convert than a casual browser who clicks on a couple pages on your site, especially in this day and age of relatively hands-off communication. Use call tracking software to track incoming calls, sources, and value.
6) Assists
Basically, these are the ways that your online presence helped you get direct conversions in-person, via social media, traditional snail mail, over the phone, or in any other way that isn't directly reflected in your analytics. This can apply to people who call, visit your location, connect via social media, or use non-digital methods to get in touch with your company. All of this information about how users discover your company or brand can be useful, and a lot of it begins with a simple Google search on the part of the customer.
7) Branded Searches
The number of times and frequency that users search for a given brand shows a lot about the overall awareness of your brand. This metric might be especially important for marketers working at startups or responsible for new product launches, as it proves that people are aware of your company to the point where they are searching for it online and want to learn more.
8) Crawl Frequency
The rate at which Google, Yahoo, and Bing crawl your site tends to be correlated to the amount of updates you post or changes that you make. This is also reliant on how your website's code is structured. How easy is it for search engines to find your content and rank it for relevant keywords?
9) User Engagement
User engagement can be measured in a variety of ways, including pages visited, bounce rate, and time on site. How much time users spend on your site or on certain pages often correlates to the number of conversions or leads that you earn, making these important metrics to track and understand -- particularly at the keyword and referral level.
You need to know what types of connections drive the most engaged users. You can then create campaigns around those connections -- and tracking user engagement is how you accomplish that.
10) Keyword Variety
The sheer number and variety of keywords that drive traffic to your website might be one of the biggest indicators of any online marketing program's success. This is also related to the long tail -- you shouldn't base your performance on any single keyword or subject area.
That said, it is also important because the more keywords or phrases that you have driving traffic to your site, the more likely you are to expose your brand to new users and increase awareness, conversions, and positive interactions. Therefore, the sheer number of different keywords is essential to track and understand on a regular basis, and you even might learn more about what your audience is really looking for.
Of course, we're assuming all these metrics are weighted according to what your definition of success is since that is most important part of any advertising program. Know what you, your boss, and your clients want success to look like, and then set up a reporting program to track that vision. With this knowledge, you'll be on the road to creating compelling reports and producing quality analysis that will drive your brand forward.