Black Friday is a big day for marketers. Not only does it mark the launch of the busiest shopping season of the year, but it also provides marketers with a ton of valuable insights into consumers' shopping habits. How are shoppers using technology to find and access promotions and deals? What are the newest marketing trends companies are leveraging to market their Black Friday campaigns? Are they effective? While Black Friday is usually a day when marketers sit back and watch how their campaigns play out, smart marketers understand the importance of learning from the behaviors of modern-day shoppers.
So if you're actively avoiding the holiday shopping rush today and still working on digesting yesterday's second helping of turkey and stuffing, why not spend some time learning about Black Friday and the insights its provides to help inform your future marketing strategies? Here are 7 fascinating Black Friday infographics to get you started.
1. Back in Black
This infographic from Coupon Cabin shows who is likely to brave the crowds on the day after Thanksgiving.
2. 2011 Black Friday Consumer Fact Sheet
From the National Retail Federation, this infographic details the breakdown of typical Black Friday shoppers and what they are looking forward to buying this holiday season.
3. Black Friday and Cyber Monday
It's not all about Black Friday. Cyber Monday also offers some of the best online retailer deals of the year to lure shoppers into their websites, according to SEO.com.
4. Black Friday on Foursquare
As is evident by this Foursquare infographic, Foursquare lays claim to lots of check-ins on Black Friday, too.
5. The Black Friday Guide
The folks at Credit Loan believe that Black Friday runs from late October to early December...so, it's not just the day after Thanksgiving. And they also know that consumers are tight with their dollars, so merchants have to pull out all of the stops to get them to buy, buy, buy.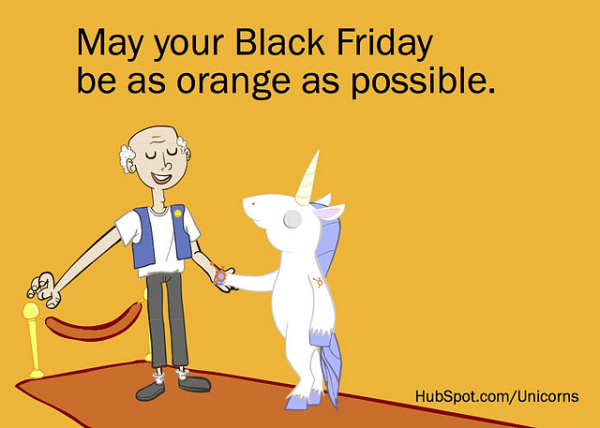 6. What 2010 Trends Mean for the Future of Online Shopping
Bluekai's infographic highlights trends from last year's shopping behaviors. Will we see the similar trends this year?


7. Black Friday
Want to know more about Black Friday's background? This cool infographic from Today I Found Out helps to define the history, myths, and facts surrounding this ersatz holiday.

Did your business launch a Black Friday promotion? Come back later, and let us know how it performed!
Originally published November 25 2011, updated July 28 2017