Before I began writing at HubSpot, I worked at two small businesses. Really small. Both had fewer than five employees.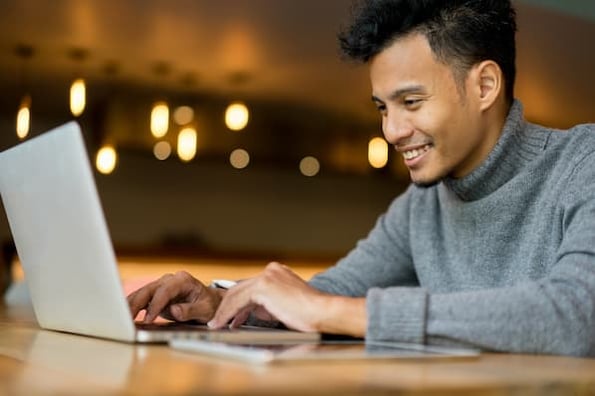 Honestly, any time "SEO" was mentioned the whole team got anxiety. There was no SEO expert — or even an employee who had vast experience in it.
Marketing teams who lack knowledge in SEO often feel like they're playing catch up and aren't sure if they can deliver results for their clients. Trust me — I get it.
For example, an old client wanted their business to show up in Google's knowledge panel.
That's the panel on the right side of a Google results page with a business's hours, website, contact information, images, and related searches — all data that exists in Google's Knowledge Graph (more on this in just a minute).
The client wanted to show up in that panel because 76% of online users determined that the most important aspect of web design is the ability to quickly access information. This extends to more than just web design — including web search.
Unfortunately, no one on our team knew how to do that. That's why it's important for marketers to understand the Google knowledge graph and how to create content that winds up in the knowledge panel you see on so many search engine results pages (SERPs) today.
Knowledge Graph
Google's Knowledge Graph is the database Google uses to gather information on keywords and user intent. The database ensures Google can deliver personalized search results depending on factors such as people, locations, objects, timing, and their association with other content on the web. For example, if you search Tom Cruise, Google's knowledge graph tells Google you might also be interested in his social media, filmography, biography, or even friends and family like Katie Holmes.
The box you see, where Google synthesizes this information, is known as the knowledge panel, or the Knowledge Graph card.
Below is an example of what the Tom Cruise knowledge graph panel looks like on Google. It includes images, biography, family, quotes, and filmography. Google's Knowledge Graph uses data it has collected on user intent behind the keyword "Tom Cruise" to deliver this panel.
Image Source
Essentially, the Knowledge Graph gives Google context into user intent so it knows why people are searching for certain information, and can deliver the right results.
To gather all this information, Google officially refers to three high-quality sites to collect data: Wikipedia, Wikidata, and CIA World Factbook. Unofficially, Google also takes other factors into consideration when referring to sources, including social media presence, keywords, and a site's relative authority based on who else links into that domain.
While it might seem like the Knowledge Graph card will actually lower your clickthrough-rate, it's still helpful for your site to be featured here.
The main benefit of knowledge panel optimization is that Google will feature somebody here, so even if you don't receive traffic from it, it's better that it's you over a competitor.
Additionally, optimizing for Google's Knowledge Graph has the added benefit of helping Google better understand your site, which will improve your overall rankings.
That's why you should consider optimizing your site for Google's Knowledge Graph. To do so, Google needs to understand what your site is about. Additionally, your content needs to match the intent of your ideal user. For example, when someone searches "knowledge graph," they're probably wondering what Google's Knowledge Graph is, how it works, and how to show up in the resulting Knowledge Graph card. That's why the content on this page answers those questions.
Your main focus should always be to answer your audience's questions. If you understand user intent, and write content that solves your audience's problems, Google's knowledge graph can help you rank higher on Google.
As an aside, other search engines, like Bing, have their own Knowledge Graphs. Optimizing for one can simultaneously help you optimize for the other. However, each search engine is a separate entity with independent algorithms.
In Google's case, the company uses three elements when deciding whether a brand is the right fit for a knowledge panel:
User intent: Google's Knowledge Graph will inform the search engine whether your brand answers user questions. Does your page answer the questions the user has based on historical searches, keywords, and context?
Semantic search: Semantic search is what Google uses to understand the intent of a person's query. At any time, it can use synonyms, context, and natural language processing to sort searches into topics, and produce accurate and relevant results.
Entity indexing: Google has a catalog of all related entities to produce factual information about each entity. With entity indexing, Google can produce factual information about your entity to see if it's a right fit for the knowledge graph panel.
Now that we understand the knowledge graph panel, you might be wondering, "How can I create a Google knowledge graph panel for my business?"
I want to start by saying that showing up in the Google knowledge graph panel isn't as easy as creating a page that Google will display. However, there are some strategies you could implement to make it more likely and easier for Google to use your company in the panel.
How to Get a Google Knowledge Panel
Optimize your site for humans.
Utilize schema markup and meta tags to optimize your site for Google.
Create listings on local directories, including Google My Business.
Be present on social media.
Make a Wikipedia and Wikidata page.
Gather customer reviews.
Build authority.
1. Optimize your site for humans.
Primarily, Google's knowledge graph makes it easier for Google to deliver the best results possible for a user's query. That means your site needs to be optimized for the user. Is your content easy to read? Is it interesting? Does it answer user questions? Google's knowledge graph will only pull information if it answers a user's question directly and is easy to read.
To make your site optimized for humans, you can use bullet points and H2 or H3 headers to break up the content, making it easier to read.
Additionally, each piece of content you produce should be designed based on user intent. When a user searches for "X" keyword, what do they really want to know? Your page needs to answer those questions.
2. Utilize schema markup and meta tags to optimize your site for Google.
Once your site is optimized for humans, you can go back and do a few things to optimize it for Google as well.
First, you could fill out meta tags. Meta tags help describe important components of a website for Google, including meta description, author, and page title — a critical component of the knowledge graph. You should incorporate your primary keyword in your meta tags naturally including the title, description, URL, image name, and image alt text to indicate to Google what this page is about.
Second, you can use schema markup. Schema markup is a template of code you can add to your website that helps search engines understand how your content is structured, and return better results for users. Essentially, it gives vital information to search engines to include in your listing that can improve visibility online, as well as clickthrough rates. Schema markup can include reviews, ratings, pricing, events, location, publish date, and various content types you might want to be described as.
3. Create listings on local directories, including Google My Business.
One way Google ascertains whether your business is fit for the knowledge graph panel is by using local listings and directories to ensure your business matches with user intent.
For example, if someone searches for "marketing agency orange county," your local directory listing tells Google your location, website, hours, and contact information. This helps Google produce personalized results.
Your company should be listed on basic directories, such as Google My Business, Yelp, Bing Places for Business, and Yahoo Small Business. It's especially helpful when you're listed on Google My Business, because that's Google's owned property, so your information is already in their database.
If applicable, you might also want to get listed on directories that are industry specific. For example, if you work at a school, you might consider a listing on Niche or Great Schools.
4. Be present on social media.
Google's knowledge graph usually produces all the information someone might be searching for when they type in a query. That includes social media profiles.
Having an active social media presence helps Google provide all the information a user might be interested in. It also creates authority and helps Google understand your business as a whole.
5. Make a Wikipedia and Wikidata page.
Since Google uses Wikipedia and Wikidata to gather information for its knowledge graph, having a presence on these sites is helpful. You don't need one to inform Google's Knowledge Graph, but it can help.
Creating a Wikipedia page is actually fairly intuitive. All you need to do is create an account, create the page, provide citations, and submit the page for review. After that, it's important to update it regularly as well.
To create a Wikidata page, this is a great resource from Wikidata you can use that outlines the process step-by-step.
6. Gather customer reviews.
Customer reviews are also something that a user might be interested in when they search for your company. That's why it's important to gather customer reviews, especially on Google Reviews.
These reviews are just another element that Google will display to give user's a full view of your company.
7. Build authority.
Google is more likely to show high-authority sites in its results. To build authority for your site, you'll want to create a backlink building strategy, write guest posts on authoritative sites, and be active on social media — especially sites like YouTube because it's connected to Google through various products. Additionally, your site should have quality links and contain several pages of relevant and informative information.
Google's Knowledge Graph is one of the top ways that information is disseminated on the popular search engine. That's why it's important to optimize your content so you can show up there. Want to learn more about SEO? Click here for our ultimate guide.