Here at HubSpot Academy, we've hosted over 100 episodes of the Partner Broadcast, a monthly live show featuring updates and stories that matter most to our HubSpot Partner Agencies. In that time, we've seen the good, the bad, and the ugly of what can happen during a webinar.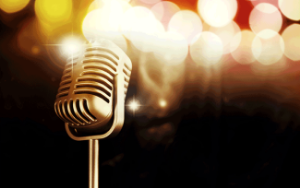 Luckily, we've also learned a lot along the way. We want to share our key takeaways with you, in the hopes that you can learn from our experiences and put on a top-notch webinar.
Key Takeaway: Prepare. Practice. Repeat.
1: Book a quiet conference room for the hour before and after the webinar.
You don't want to rush into the conference room and only have a few minutes to get set up. To alleviate these concerns, book enough time on either side of your webinar to prepare and to follow up. In the hour before the webinar, set up your equipment, get everyone who is participating in the webinar on the same page, and grab a last minute coffee. Take the hour after the webinar to debrief on how things went, pack up your equipment, and run any reports you need.
2: Plan out your agenda early.
For the Partner Broadcast, we rely on a handful of different HubSpotters to help collaborate on the content. In order to give everyone enough time to prepare their slides, it's critical that we outline our agenda early. We have a short 30-minute meeting with the key stakeholders involved in the broadcast 2-3 weeks prior to the date. We also use a Google Doc template to outline what will be covered in each section, so that everyone can add to it. Both of these help us stay aligned and organized.
Here's an example of the format we use to plan out upcoming Partner Broadcast episodes:
3: Practice, practice, practice.
Especially if this is your first webinar, we strongly encourage you to dry run your presentation multiple times before you do it live. Even if you're comfortable with "winging it", you don't know how you'll perform once you actually hit the start button. It never hurts to practice!
We've found it best to write out a general "script" in the PowerPoint notes section. We don't always read it verbatim, but if there's something specific we want to make sure to say, we write it down. And if you ever get tongue-tied or your mind goes blank, you'll know that there's always something written down that you can rely on.
4: Find your own presentation style.
If you're new to public speaking, it's hard to know what your personal style will be. There are many amazing speakers out there, and it can be tempting to want to emulate a style you admire. However, we've come to realize that trying to copy someone else's style never comes across as genuine to your audience. It's also really, really exhausting.
So stay true to yourself - if you're not a loud, boisterous, extroverted individual, don't try to be that way when you present. The main thing to remember is to be enthusiastic. Especially if the audience can't see you, you need to rely on your voice to convey your energy.
Key Takeaway: Anything that can go wrong

will

most likely will.
5: Print out your presentation and notes.
We were once in a situation where, in the final moments of setting up for a webinar, we realized that we wouldn't be able to present to the audience and see our presentation notes on the screen at the same time. We were entirely caught off guard and suddenly unprepared.
Ever since that webinar, we always print out our presentations, along with the notes. This way, no matter what happens in terms of technology, we'll be able to know which slide is coming next and have our notes handy.
6: Have a backup plan...for everything.
We've seen a lot of things go wrong before - from laptops shutting down right before you want to start a webinar, to PowerPoint quitting in the middle of a presentation, to co-presenters being unable to attend at the last minute due to an emergency. While these types of things are inevitably going to happen at some point, we suggest having a backup plan for technology, content, and presenters.
Start by sharing the final presentation with everyone who is helping you run the webinar. Then, make sure there's more than one laptop in the webinar room. This way, in case the presenter's laptop decides to be difficult, you've got the presentation all ready to go on another device.
Lastly, try to have a backup co-presenter. If something was to happen and you or a guest speaker couldn't show up for the webinar, what would you do? Would you need to reschedule the webinar? Have a backup idea that you can put together quickly.
7: Document your process.
Since we put on the Partner Broadcast each month, it's important to document the process we go through. This means that we don't have to re-create the wheel each month. It also ensures that we follow the steps that lead to the most successful broadcast.
Documenting your process also makes it easier for someone else to put on the broadcast if needed. Similar to having a backup plan, if the host of the broadcast can't make it that day, having documentation means that someone else can easily step up. As they say, the show must go on.
8: Get familiar with your webinar system and learn how to troubleshoot issues.
For the Partner Broadcast, we use GoToWebinar. Since GoToWebinar is integrated with HubSpot, this makes it easier for us to track registrations. The platform also allows us to easily interact with the audience.
However, like all technology, your webinar system can have its off days. Practice using your software a few times before hosting your first webinar. Or include someone in the room who has used the product often and can help troubleshoot any common issues that might come up.
If something does happen unexpectedly, stay calm! Webinar recording didn't work, but you told the audience they'd be able to watch it again on-demand? Set aside time later that week to get back into the room and re-record the content for on-demand viewing.
Key takeaway: It takes a village to run a successful broadcast.
9. Delegate tasks to your team so that each person can focus on one thing.
The Partner Broadcast is not run by just one person. In order to make it successful, we rely on members of different departments to help create content and engage the audience. For the Partner Broadcast, we have one colleague help run the chat pane and another manage social media during the webinar. This allows the host to focus on the other co-presenters during their segments.
Pro tip: To manage the chat pane, flag questions to answer the broadcast. This helps you easily see which questions are popular amongst the group and enables you to address them on air.
10. Encourage company-wide collaboration and lean into the expertise from other members on your team.
We meet with members of our marketing team, partner services team, sales team, and product team to understand what our partners need to know that month. Instead of trying to become an expert on everything, meet with the members of your company who are already the experts.
Working on a webinar together can help foster your company relationships and provide great content for your customers. Just remember to set expectations with your team members early on, so that your collaborators know what they need to do in order to make the broadcast successful.
Key Takeaway: Make your presentation engaging.
11. Get started by asking people to introduce themselves.
If you've joined the Partner Broadcast before, you know that we like start the broadcast off by asking attendees to let us know where they are calling in from and what they're excited about learning that day. This helps start the webinar with energy and participation, and allows us to get a better sense of our audience.
12. Use polls during your webinar.
Throughout the broadcast, we like to both ask questions for attendees to answer in the chat pane and to launch polls through GoToWebinar. Here's an example of a poll we've used during the Partner Broadcast in the past:
Polls are a great way to recapture the attention of your audience. It also allows you gain more insight into your audience, which can allow you to tailor your comments during the broadcast.
13. Use stories to help convey your point and increase the engagement and retention of the audience.
Humans love stories. It's the way we understand the world. Stories allow us to not only interpret data and make sense of what we are seeing, but they're also memorable.
Since our brains are hardwired to pay more attention to stories, we try to incorporate stories from other agency partners (here's an example of a past episode featuring a Partner Success story) into the Partner Broadcast to illustrate the tips and best practices we share. It helps make the content more relatable. It makes the broadcast more entertaining. And it helps the audience retain what they hear and see during the broadcast.
So instead of adding yet another slide with bullet points to your webinar, find a way to incorporate stories to drive the engagement and retention of your audience.
14. Don't be afraid to experiment!
Keep your audience paying attention by switching it up throughout your presentation. Try adding some humor, gifs, or other types of content to see what works.
For example, during the 100th episode of the Partner Broadcast, we tried our hand at singing. Some ideas might not work as well as others (we hear we're just missed getting a Grammy nom), but you might uncover a new way of connecting with your audience.
Key Takeaway: It's not over when it's over.
15. Ask for feedback at the end of each webinar.
It's important to ask for feedback from your attendees so that you can improve your future broadcast. If you're using GoToWebinar, you can easily create a survey to send out after your webinar ends.
For the Partner Broadcast, we always ask one open-ended question. We then add the responses to a Google Doc to keep a running tally of what's working well and what we need to improve.
16. Pay attention to social media.
We encourage attendees of the Partner Broadcast to tweet using the hashtag #HUBPARTNER. By looking through all these tweets after the broadcast, we can find ways to not only engage with the audience, but also see what really made an impact.
Encourage your audience to share their thoughts and feedback using a specific hashtag, then set up a social monitoring steam in HubSpot to easily see what your attendees shared and to interact with them.
17. Listen to the webinar recording.
One of the best ways to improve your presentation skills is to listen to the webinar recording. Yes, it might make you cringe to have to listen to youself for an hour, but it also forces you to pick up on things you wouldn't have otherwise.
You might realize that you say a specific word too often, or notice when your energy level takes a dip. Make sure to record your own webinars (even if you don't plan on sharing it with attendees), and set aside time to listen.
18. Take the time to reflect on your presentation.
It can be easy to want to run to the next thing on your to-do list after your webinar is complete. After all, you spent a ton of time preparing, creating and promoting your broadcast - the last thing you want to do is any more work on it.
However, it's important to take the time to reflect with yourself and your team members on how it went, what went well, and what you need to improve on next time. Make sure to update your documentation if there are any big insights that you need to remember for your next webinar.
Final Takeaway: It's all worth it.
Running a successful webinar takes a lot of time, people and work. And if so many things can go wrong, why both doing it?
For us, the Partner Broadcast is our way to maintain a sense a community with our 2,500+ agencies. It's a platform to help us educate and inspire our agencies. It helps us keep grounded on what matters most to them. And it's a way to align not only HubSpot's internal teams, but also our Agency Partners.
All in all, the broadcast is an important way to connect with people in a way that simply can't happen through writing. So whether you're planning your first or hundreth webinar, we hope our experiences help make your next one a little smoother.