Santa Cruz Bicycles is a manufacturer of high performance off-road bicycles. They build some of the most technologically advanced bikes available today. Their customers take their bikes seriously, as they should— they use them in some pretty exciting ways.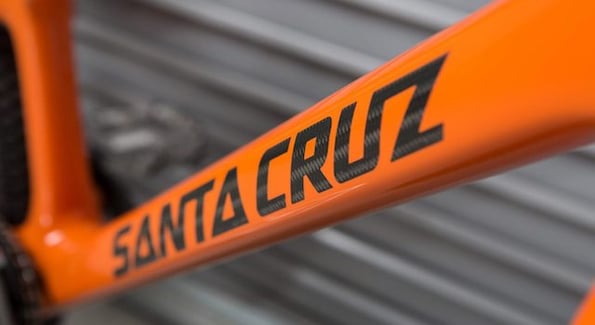 Customers of Santa Cruz, which include retailers and consumers, expect the best. That's why they chose Santa Cruz. But they don't just expect the best bikes and technology; they expect the best support and service from the company. To maintain that level of service as they grow, Santa Cruz uses Service Hub.

Growing With Your Customers
Santa Cruz has a long history of putting the customer first, ever since founder Rob Roskopp built and sold the first Santa Cruz bike. Early on, it was simple for the company to maintain a tight focus on customers. But a recent period of high growth challenged the company's approach. They've had to find new ways to organize communications and scale customer work.
We interviewed Kyle Harder and Christie Pearson from Santa Cruz to learn how they think about customer service and how they use Service Hub to bring their vision to life.
Christie Pearson, the CRM Admin Manager, manages the HubSpot tools and operations at Santa Cruz. She's developed a deep understanding of their customers' needs and expectations that come with being in the high-end product space.
"The impact of being in premium off road is that we're dealing with shops and riders that want to pay for a premium product and consequently demand a higher level of service. These are performance machines, and people expect the best." — Christie Pearson
Kyle Harder, the Rider Support Lead, runs service at Santa Cruz. He also sees the company's focus on the customer as a big differentiator in their segment.
"What sets us apart as a company is that we want to deal with anyone that owns our product, regardless of where you bought it. If you have an issue with a Santa Cruz Bike and come to us with your issue, we'll help you resolve your issue." — Kyle Harder
This tight focus on the customer was easier for the team when there were fewer customers. But as demand for their bikes grew and the customer base soared, things became more challenging to manage. There were simply too many customer questions coming in for their existing process to work. Kyle goes on to explain:
"It got pretty bad. It wasn't horrendous; we never let it get to that point. But it was just me and one other guy taking care of all customers, and we were all over the place. One email inbox was too much, the volume just got to be way too high."
"The volume was just too much, we couldn't handle it, we needed some sort of organizational tool to bring everything together."

— Kyle Harder
So while keeping up with customer volume was a challenge on its own, Kyle also found himself having to juggle other responsibilities that come with growth:
"Also, there was always this ask from management to report on customer needs. Questions like: 'What bikes are people having problems with?' There was all this data from customers that we could never collect because it was over the phone or just scattered all over the place."
Kyle and the team knew they had to figure out a better solution to help customers. Their current approach just wasn't sustainable. Equally as important was the ability to report on the work they were doing and share customer feedback with management.
How Do You Scale Customer Happiness as Support Volume Increases?
Because the team was already using the HubSpot CRM for customer data, they tried to see if it could work as a service solution.
"At one point, we were using the CRM as a service tool. We were using tasks sort of like how we use tickets today. That's why we were so happy when Service Hub came out because it was a much more refined version of what we were already trying to do." — Kyle Harder
With Service Hub, Kyle and Christie were able to build out a more organized system. Today customers can either email a "contact us" email alias that's connected to the Conversations tool in HubSpot, or fill out a support form on the company's website for warranty issues. These issues, which are generally more complex, come in through the website form before they're turned into tickets.
"All our email accounts are hooked up to Conversations. The majority of questions that come through are simple and just require a short reply, but we will collaborate on more complex questions in the notes section of tickets as needed."

— Kyle Harder
With this system in place, the team can respond to customers in a timely manner and keep all customer questions streamlined. So their efficiency increased without sacrificing quality service.
With their ticketing / help desk system, they can organize data, track issues, and report on the type of requests they receive to their management team.
"Today, thanks to HubSpot, the majority of issues come in through a form. From there we can easily collaborate on tickets, stay organized, and solve customer issues quickly."

— Kyle Harder
At the same time, Service Hub has created a new level of clarity across their organization. The team strives to continue to improve and grow better and need to be able to share customer feedback in a central place. The result is better collaboration and an improved customer experience.
"Now, when a customer issue is resolved but someone else would benefit from knowing what happened and how it was solved, we can easily share the entire thread with context and details. I've seen a lot more collaboration happening. Having that single system of record across sales, marketing, and service is helping us identify those things." — Christie Pearson
And the benefit of this system doesn't stop at customer and employee experience. Due to how streamlined and scalable this process is, the team has seen more success when welcoming new members to Santa Cruz.
"We are growing fast, and the old way wasn't sustainable. But now we have a system, and it's easier to hire people, plug them in, and ramp them up faster."

— Christie Pearson
Maybe the biggest value for the team is the fact that now all their service data is actionable. With their help desk reporting cranking, they're able to optimize how they operate and solve issues faster.
"Now we can put numbers on all the inquiries we get. Whether it's just the number of questions and category or actual issues with product, we can now track that and determine if we need help in certain areas or not. There are a lot of great things that have gotten better." — Kyle Harder
The Impact of Service Hub
Before they implemented a help desk system, customer inquiries were hard to manage.
"Today people are getting better answers quicker. Because we're getting more complete information from the form instead of multiple calls and emails. People are really happy with that."

— Kyle Harder
The team is also trying to create more self-service options for customers. This is a shift for the company but they feel more proactive solutions will give them time back to focus on customers.
"How do we do self-service and not lose that piece we are known for, personalized service? Our hypothesis is that creating self-service options gives us more time to be out riding with customers and building programs that will benefit them and make their experience great." — Christie Pearson
The team at Santa Cruz doesn't want to simply grow — they want to grow better. They're very careful with automation as they scale. Christie expands on this idea of automation:
"When we say the 'A word' here, automation, it sparks conversation about how far we are going. Are we making sure it's personalized? We don't want to abuse any customer's data, or put off an image that we're here when we're not. Those are sensitive topics, and we want to do it the right way."
The team at Santa Cruz is a great model for how to grow fast — but not at the expense of the customer experience.
To learn more about how you can use Service Hub to scale customer delight, get a demo of Service Hub today.
Want to connect with others on HubSpot tips, tricks, and updates? Head over to the HubSpot Community to join a conversation or start one of your own.