As technology changes, so changes what consumers demand of brands and businesses. Every year brings new challenges and opportunities. If you want your ecommerce site to experience continued success, you must be prepared to change, upgrade, and even completely revamp as the expectations of consumers evolve.
Last year saw many changes that could affect your marketing and sales. Perhaps the most widely discussed was the introduction of Google's Hummingbird search algorithm. With this one major change, all need for keywords in webpage copy and blogs became obsolete. Another less visible change was the increase in shopping on mobile devices. If you're not paying attention and adjusting accordingly, both of these changes could cost you huge sales.
What other aspects of your marketing and web design could you change in 2014? Well, if you want to get a head start, here are several changes you could make right now.
1) Responsive Design
Because of the significant growth in sales on mobile devices, you should prepare for the new year with better responsive design. If your customers want to make a purchase at any given moment but can't navigate the mobile version of your site, you may miss out on sales.
Even if you have responsive design for your mobile site, a quick checkup is never a bad idea. Areas of your mobile site that you find lacking can be re-imagined and put into place during the winter doldrums, and you'll be ready to go again when spring arrives.
2) Fast(er) Load Times
The various elements you must include in your website to entice buyers can also work against you in a bad way. Slow websites could cost you more in sales than you might imagine, because 40% of average online shoppers will exit your page if it takes more than three seconds to load. In addition, page speeds are being found to have a higher and higher correlation to search engine result page rankings. Essentially, search engines like Google want to reward websites with great user experiences - and slow websites are a terrible user experience.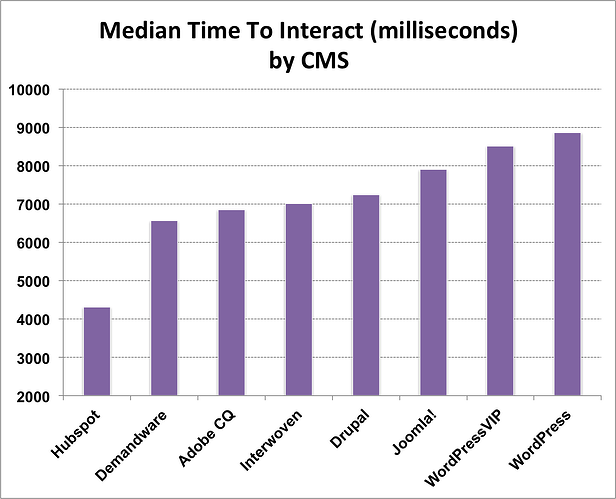 With text, images, video, links, and dozens of other moving parts that make up your website, you're fighting a losing battle. Unless, of course, you work with a platform that makes load times a priority.
3) Rich(er) Content
Improvements in search have really rewarded effective rich content. If potential customers find you through an internet search, they'll likely do so because your website content answered a question with a great experience and not because you managed to cram more keywords into your blogs than your competitors.
Make sure you get really good mileage out of your photos and videos, however, is to be sure you have helpful alt text. Search engines can't see pictures, but they know that something that takes up significant portions of the page is probably relevant to what the page is about.
4) Social Login
If you expect everyone to create a new account upon making a purchase, you could suffer lower sales. The time it takes to enter the information could be all a buyer needs to talk him or herself out of buying. By allowing buyers to register with one of their social media accounts, the deed can be done within just one or two clicks. Twitter, Facebook, and Google+ all have social login platforms, so consider one of these when tweaking your website.
5) New Social Channels
As much as we all love Facebook and Twitter, the social media phenomenon just keeps growing. If you're not reaching out to potential customers through some of the latest platforms, you could be missing out. Pinterest isn't exactly new, but new tools for ecommerce emerge regularly. You can also discover ways to use Instagram and even Snapchat for direct marketing to your loyal customers.
6) "One-Click" Purchasing (or something close)
As with the social login, one-click purchasing can help you capture those buyers who crave instant gratification. Or you could keep the buyers who don't have the patience to enter financial information on smartphone keyboards. Either way, one-click purchasing will help you retain sales you might otherwise lose in this impatient world. It was an important enough idea that Amazon spent a pile of money and a ton of energy defending it as their own idea. Depending on where your business is located, you may or may not run afoul of Amazon's aggressive attempts at patent enforcement. Ask a lawyer if you're unclear.
At any rate, reducing the friction in the purchasing process is always a good idea, whether it be 1-click purchasing or even subscription models.
7) Shipping Options
One of the top reasons shoppers abandon carts is because the cost of shipping was a surprise. By taking on some of the burden for shipping, you could keep those buyers interested long enough to complete the purchase. As an added bonus, many buyers might buy more products because of the money saved on shipping.
If you don't want to offer free two-day shipping for all customers, consider setting a price limit, or reward loyal and repeat customers with the service. You may lose buyers who don't reach that limit, but you might also encounter shoppers who buy something extra just to be sure they cross the price threshold. Some testing may be necessary to see which works best for your bottom line, but the impact that shipping costs have on consumers is interestingly disproportionate to the cost of items they're buying - the perceived value of shipping is lower than adding additional products.
8) Abandoned Cart Nurturing
Frankly, I'm shocked at how many ecommerce marketers still don't do any kind of abandoned cart nurturing. It's such an easy win! As heartbreaking as an abandoned cart may be, you can't sit back and just let those customers walk away forever. In fact, 75% of shoppers who abandon do actually intend to buy. If you have a plan in place, with emails and even social media contact, it's possible to regain 72% of those sales within 24 hours.

Your plan can't just involve one "forget something?" email, though. Be prepared to reach out for several months until that buyer comes back and makes a purchase (depending on your average consideration cycle). For this kind of planning, you'll need software in place to help manage email schedules. Don't worry; the technology is out there. You just have to make sure you have it this year.
Also, don't make the first email always be a coupon. Consumers are getting wise to that, and sometimes even intentionally abandoning a cart to see if they'll get a discount.
9) Voice of Customer
Giving customers a voice was so 2013, but now it's time to actually listening to what they're saying. You can use software to aggregate all customers' mentions of your company or products online and in phone calls. Seeking out mentions on social media and review sites doesn't have to be hard if you have the right software. Just remember that you'll hear everything those buyers have to say—the good, the bad, and the ugly.
Once you've heard what the buyers have to say, it's up to you to use the information to improve upon your company, your products, and your brand.
10) Customer Care Options
Consumers say customer care is one of the most important factors when deciding whether or not to buy. Offering contact through phone numbers and email addresses has done the trick in the past, but consumers want something a little more…instant in 2014. Answering questions through social media is a great way to reach out within moments of receiving a question or complaint. You might even create accounts just for customer service.
One other option that is quickly gaining popularity is an instant chat option. Giving buyers the chance to reach someone immediately without having to sit on hold on the phone is a huge plus. Consumers will love the opportunity to multi-task, for one thing. For another, those who are sneaking in a purchase at work don't have to worry about being overheard and caught in the act.
11) On-Page SEO Techniques
On-page SEO isn't at all the panacea that it used to be - but it's still critical to nail it effectively. It won't be the silver bullet solution, but without effective on-page SEO you won't even be in the game. The best way, of course, is to create quality, well-optimized content that people will want to read. Change those product descriptions so everything is original and fits your buyer personas.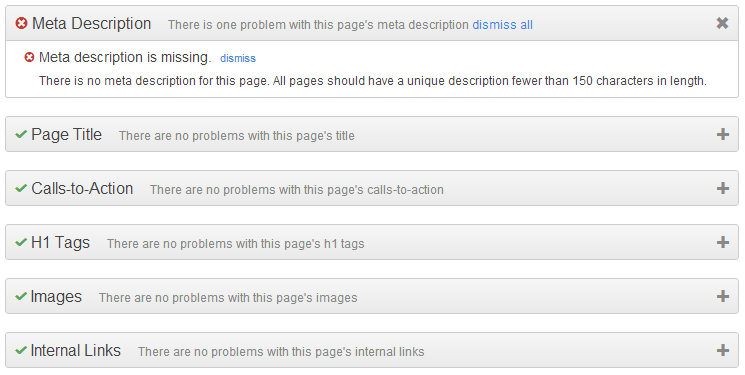 In the wake of the Hummingbird updates, make sure you answer questions, talk about your customers and what matters to them, and keep things fresh. Keyword stuffing has no place in the SEO of 2014.
Click here to get a much more in depth breakdown around how to adapt to the Hummingbird updates.
12) User Experience Obsession
Arguably, almost all of these are factors of the user experience. As solving for the customer as your unit of economic value becomes increasingly important, obsessing over the user's experience will be how great ecommerce marketers set themselves apart in 2014. The latest results show buyers aren't as interested in price as they are in the environment. You'll need to keep your website new and different for each visit, or buyers will get bored. You can do this with dynamic content that changes according to each piece of data the customer gives upon visits. Learn from marketers and see how you can replicate the most valuable kind of ecommerce business.
Give the buyers a good time, easy navigation, the brands they want, and the service they need, and you'll find customers for life. Help consumers make decisions instead of just competing on price.
There you have it: the must-haves for ecommerce in 2014. What other tools do you think will be important this year? We'd love to hear your thoughts.
Originally published February 06 2014, updated February 01 2017