All customers have different communication preferences regarding the brands they like. Some may want to call a company to learn more about what it offers, while others may initiate a conversation with a chatbot.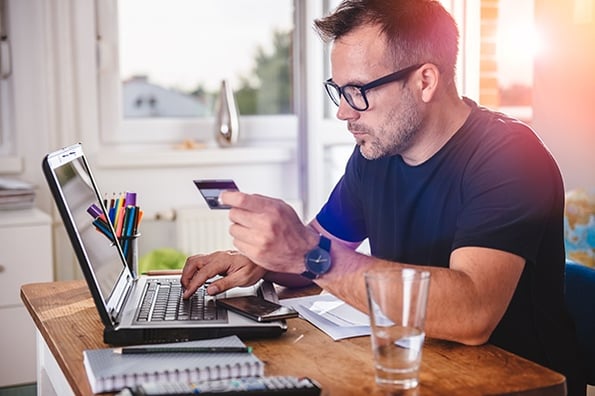 As your goal is to create a customer experience that speaks to customer needs, you want to know which channels they prefer.
Read on to discover new HubSpot Blog insight about customer communication preferences with their favorite businesses.
Customer Communication Preference Statistics
How Customers Prefer to Learn About Products
A HubSpot Blog survey asked respondents how they prefer to interact with companies when looking for information about a product or service.
46% said they prefer to review its content (videos, commercials, blog posts, images, etc.), 15% follow or visit its social media accounts, and 9% go to the company's physical store and read reviews on review sites or social media pages.
1. Reviewing Content
Audiences overwhelmingly prefer to review the content your business puts out, so it's essential to speak to this desire in your marketing strategy by creating the useful content your audiences are looking for.
With this tip, it's important to also be aware of the channels your audiences use the most so you can meet them on their preferred mediums. For example, Gen Z spends most of their time on YouTube, and 47% research products they're interested in on the platform, followed by Instagram, Snapchat, then TikTok.
2. Social Media
When it comes to social media, 56% of consumers are influenced by posts shared by friends and family for sourcing ideas. In addition, 54% of Gen Z shoppers and 58% of millennials agree that social platforms are better than online searches for finding new products.
3. Reading Reviews
When it comes to reading reviews, a 2021 Stackla report found that UGC, which reviews are a type of, is 8.7 times more impactful than influencer content and 6.6 times more than branded content. 56% of people have also reported leaving an eCommerce store without purchasing because the site didn't contain any customer reviews or photos.
How Customers Prefer to Communicate with a Company
When reaching out to a company online, survey respondents preferred to message a human representative from your business (45%).
This is a crucial statistic to be aware of considering the rise of chatbots. While the AI-powered tool is undoubtedly helpful, customers are letting us know that they don't want you to shift your entire messaging strategy to revolve around an automated tool.
However, the second-highest preference is for a mix of chatbots and human representatives. So, even though customers want to talk to a person, you can combine both tools in your strategy. When you leverage a mix of the two, aim to have bots complement the human experience. For example, a bot can initiate a conversation and collect information to transfer the customer to an agent most equipped to provide a solution.
Customers are also okay with simply using chatbots for routine and simple tasks, like order tracking, checking status or balance, or changing an order.
Looking Ahead
As a business, it's important to match the ways you sell with the ways people want to buy. Leverage the insight from this HubSpot Blog survey to ensure you're speaking to current customer desires and meeting them on their preferred channels.