At a conference in June, a Facebook VP said that in five years time the platform would be "all video." That's a bold statement, but it's not unbelievable if you've scrolled through your News Feed lately.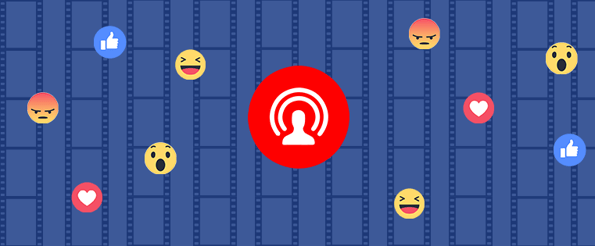 And one of the biggest drivers behind the growing prevalence of video is Facebook Live, which only was introduced in April of this year, but has since become a major distribution channel for both publishers and brands. Mashable has promised to stream 35 hours of live video per month, and The New York Times is streaming four live broadcasts every day, according to Advertising Age. These in-the-moment, authentic videos are capturing the attention of Facebook users, and it's time to take advantage of the feature for your own brand.
Going live on Facebook isn't complicated -- the platform has made it so anyone can stream with their mobile device and access to the internet. But there are a few best practices for live streaming, promoting your event, and driving engagement that will ensure your broadcast impresses your audience and drives new fans to your brand.
Learn how to start broadcasting with our new online guide -- The Guide to Facebook Live. In this guide, you'll get:
Tips on setting up your next live stream
Inspiration on the types of content to

broadcast

Strategies for driving viewers to your

Live event
Click here to download your copy of The Guide to Facebook Live today.