In the past year or so, live video has quickly become one of the most popular types of online content, especially on social media.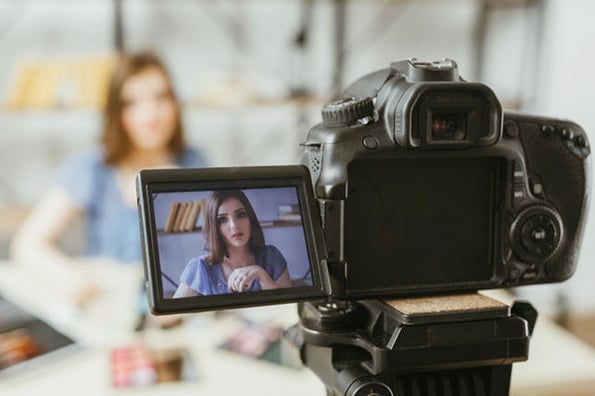 Not only is Facebook Live thriving, with one in five videos being live streams, but other major platforms like Instagram, Twitter, YouTube, and -- most recently -- LinkedIn, have embraced similar features.
Aside from the older social media platforms allowing live streams, some emerging platforms, like Twitch.tv, now cater specifically to live stream viewers.
While people find live streams entertaining because they offer them a chance to see raw, authentic footage, view behind-the-scenes video from their favorite influencers, or interact in live Q&As with industry experts, brands also find this content beneficial for boosting awareness.
For example, many companies have sponsored or hosted the live Q&As I noted above. Alternatively, they've also sponsored live product tutorials from social media influencers. Aside from smaller Q&As and tutorials, some brands have even created entire virtual events that rely on live streams.
When it comes to live video, there are many creative opportunities that could allow brands to reach and interact with their audiences. But, because this tactic is still somewhat new, many companies might not know where to start when brainstorming live content.
Like with any new trend, brands might also wonder, "Is streaming live video worth my time, or is this strategy just built on hype?"
To give you a bird's eye view of the live video landscape, here are 25 stats that you should keep in mind if you're considering live video.
25 Live Video Stats That Marketers Need to Know
Growth in Live Video
How Live Streaming Benefits Brands
Live Streaming Platforms
Live Stream Audience Behaviors and Content Preferences
Planning Your Live Video Strategy
From the stats above, we can see that live video isn't going away any time soon.
But, before you start your first live video, you'll want to plan out your live event ahead of time to ensure that it's both valuable and professional looking to your audience.
You'll also want to determine which platform will allow you to reach audiences that most align with your brand. For example, if you're interested in gaining awareness from a more general audience, Facebook Live might be a great option due to the platform's age and its number of users. On the other hand, if you want to reach gamers or Gen Z, you might want to test out a Twitch stream.
If you're interested in creating your own live campaigns, but don't know where to start, here's a great guide to help you.
Trying to pick out the right live streaming platform for your brand? Check out this post that directly compares Facebook Live and YouTube. You can also read up on one of the fastest-growing live platforms, Twitch, here.