After reaching roughly 800 million active users within a year and a half of its 2018 launch, TikTok has become one of the fastest-growing social media apps of the last decade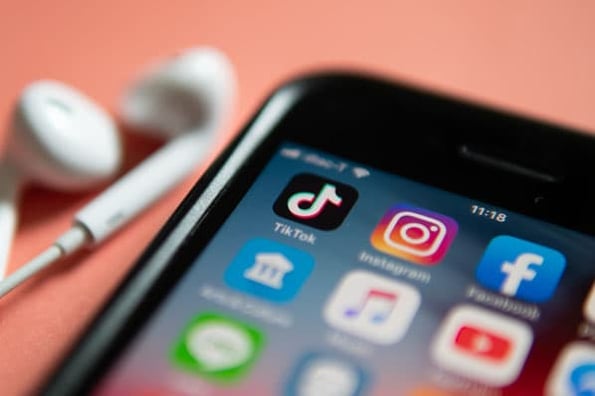 Like any trendy social platform with a huge global audience, influencers and brands are flocking to TikTok.
As a marketer who's considering TikTok opportunities, you might be wondering if you should start an account for your brand, or if you should leverage influencers who joined early on and already know how to create engaging content for its young audience.
Even if you know what TikTok is and the basics of how to use it, the social platform is still very new. Because of this, there aren't many rules, norms, or solid best practices for using the app just yet. In fact, much of the content on it is still fairly experimental and creative. At this point, rather than asking, "What is TikTok?", you might be wondering, "What makes an account successful there?"
When it comes to learning about what makes content on a new social media platform successful, the best thing to do is look at the tactics of its most popular accounts. Researching what the best of the best are doing on an app like TikTok can also inspire your own ideas for great content.
To help you learn about what makes the top TikTok users so successful, we've put together a rundown of the ten most-followed individuals on TikTok, as well as a list of brands with a million followers or more.
By reading up on TikTok's most followed accounts below, you'll learn about what it takes to create engaging content on the platform and possibly get inspired to create your own TikTok videos.
First, we'll dive into the platform's top branded accounts. However, if you'd prefer to learn about TikTok's most followed users, who are mainly social media influencers, you can click here or scroll down to see that list.
Brands With 1 Million+ TikTok Followers
TikTok Accounts
Flighthouse
NBA
Nickelodeon
RedBull
RadioDisney
NFL
Because brands are relatively new to TikTok, you'll notice that they haven't nearly reached the high follower numbers as influencers. Also, because business accounts are exactly the same as individual accounts, there's no specific list to confirm the platform's highest-ranking companies. However, here are some of the brands that have already surpassed 1 million followers on TikTok and some of the fastest-growing TikTok accounts.
Combined Followers: 88 million+
TikTok's main account, which has 35.5 million followers, is the most followed on the app. The next most-followed brand accounts are TikTok India, with 29 million followers, and LiveTV which has 23.7 million followers and presents videos from Musical.ly -- the lip-syncing app that TikTok took over in 2017.
TikTok and TikTok India both follow a similar strategy of highlighting features on the app, company news, and the inner workings of the TikTok office. Meanwhile, LiveTV curates and reposts engaging lip-syncing videos from the discontinued app Musical.ly.
Since you've already seen a number of great lip-syncing videos in this post, I'll zone in on TikTok's flagship @TikTok account, which highlights the brand itself.
While it's not surprising the TikTok has the top follower count on its own app, what is interesting is how the account is used. Rather than curating and reposting popular content made by users, as Instagram does on its Instagram account, TikTok makes its own content to educate viewers about the app and brand. This is a really great marketing strategy because it allows people to see the creative and unique inner workings of TikTok.
In this example, TikTok presents mini-interviews of its U.S. office's diverse employees and leadership. The video also demonstrates that TikTok embraces female leaders:
TikTok also highlights some of its most interesting brand and influencer accounts. For example, in the video below, TikTok promotes the NFL's new TikTok channel by showing employees talking about football:
In another video, TikTok has two of its popular influencers compete in a trivia game called #FinishTheTikTok where each player sees the beginning of their opponent's TikTok posts and has to explain how it ends.
Regardless of which platform you market your brand on, one of the best strategies for developing an audience and awareness is to show off the things that make your company unique. TikTok nails this strategy by continuously coming up with ways to highlight its brand, employees, and prominent influencers to remind viewers why the app is so successful.
Followers: 20.4 million
Flighthouse is a media and entertainment company founded by a 20-year old CEO named Jacob Pace. The company produces music, videos, and other content for YouTube, Instagram, TikTok, Spotify and other platforms that are popular with Gen-Z and millennials.
On its TikTok channel, Flighthouse hosts mini-shows that feature social influencers and celebrities discussing online trends or playing trivia games.
Here's an example where Baby Ariel, an influencer noted on the list above, is asked to identify celebrities by their baby picture:
Many of Flighthouse's mini-shows are segmented into multiple TikTok posts with captions that signify whether a viewer is watching parts one, two, or three of the episode. This could be a great strategy. If viewers are algorithmically sent to any of these videos, they might go to the Flighthouse account if they want to watch the other parts of the show for more context.
Here's a look at one of the multi-part Flighthouse shows where a band called AJR attempts to draw pictures that symbolize their song titles:
This channel has leveraged and thrived on influencer marketing. Even if viewers aren't familiar with what Flighthouse does as a content creation company, they might still follow the account once they realize it regularly publishes videos that show their favorite TikTok celebrities or influencers.
Like some of the influencers on this list, Flighthouse also posts at a high frequency with regular content posted throughout the week and its mini-shows that span multiple TikTok posts.
Because of its content, frequency, and trendy-ness, Flighthouse has quickly become the most-followed media company on the platform, aside from TikTok itself. Flighthouse's account is a good example of how a brand can learn about the interests of a social platform's audience and make content that caters to them.
3. NBA (@NBA)
Followers: 5.7 million
While some brands are waiting and watching other companies on TikTok before launching a strategy, the NBA embraces it by dedicating seven full-time employees to creating content for the platform.
Unlike its Instagram channel, which focuses purely on basketball games and highlights, the NBA's TikTok posts show a lighter side of the organization. For example, they'll often post videos of players working out dramatically to music, dancing on the court, or adventures of team mascots.
Here's one example that shows a highlight reel of a gorilla mascot doing tricks and slam dunks:
While you might expect the NBA to focus seriously on stats and games, it uses the app's musical features to lighten up the branding and make its athletes look more relatable. While the videos still promote basketball, they also fit in well with other funny or musical posts on TikTok feeds.
When a brand or company shows off a more personal side, audiences might start to relate to it a bit more. Even if a viewer isn't a basketball fan, they might still consider following NBA players or rooting for certain teams if they saw a funny or motivational video about them.
In other business settings, making a brand feel more personal can have the same effect. For example, if you post TikTok videos of employees dancing, viewers might think your company has a pleasant and happy staff. This might make viewers think their experience with your company will be fun, helpful, or positive in other ways.
Followers: 4.7 million
Nickelodeon, a children's television channel that's created award-winning shows for decades, uses its TikTok to stay in touch with its young audiences, while also posting nostalgic clips of older shows that might be well-known to its older or adult audiences.
On the account, you can find funny clips from its newest shows, as well as mini-music videos with visuals from old shows with new music of soundbite overlays.
Here's an example where Nickelodeon posts a scene from Spongebob Squarepants with a musical overlay of the Billie Eilish song, "Bad Guy:"
In the example above, Nickelodeon reminds nostalgic or older fans of Spongebob while allowing mixing in a new, trendy Eilish song to make it enjoyable for all age groups.
Like TikTok, Nickelodeon also gives viewers a look behind the scenes by showing funny skits filmed within the channel's offices. For example, in this skit, an employee recreates a sushi Halloween costume from the early 2000s show ICarly:
While you might think that younger people might get bored with office-based videos, this channel demonstrates how behind-the-scenes footage can still be engaging to all ages. With these videos, Nickelodeon shows that its content is fun because its made by fun, lighthearted employees.
Followers: 3.1 million
The TikTok account of energy drink Red Bull leans into its slogan -- "Gives you wings" -- by showing extreme sports videos of notable athletes doing in-air stunts. For example, Red Bull might show snowboarders, BMX bikers, or other athletes going over jumps or doing tricks in the air. The idea is to show how people who drink Red Bull are flying because the beverage "gives them wings."
Here's an example where Red Bull shows BMX athlete, Carson Storch, doing tricks on a racecourse.
While Red Bull isn't marketing its product outright, it's come up with a way to link it's metaphorical "Gives you wings" slogan to entertaining videos that TikTok viewers will watch or engage with. Red Bull's TikTok demonstrates how a company can get creative on a new social network while still having a deeper strategy that relates to its brand.
Followers: 1.6 million
Radio Disney's TikTok highlights musicians that are commonly played on the Radio Disney app and in Disney content. Like Flighthouse, this channel also heavily embraces influencer marketing by posting videos of popular musicians singing or performing in the Radio Disney Studios.
If you're wondering which social network your brand should be on next, take a note from Radio Disney and build a presence on platforms that are already a great fit for your brand or target audience. Because Radio Disney's audience ranges from children around five years old to people in their late tweens, the brand is a natural fit for TikTok, which is both highly musical and has a heavy tween and Gen-Z audiences.
7. NFL (@NFL)
Followers: 1.2 million
Since launching its account in September 2019, the NFL has quickly surpassed one million TikTok followers. The account posts a mix of serious and funny game highlight videos with musical overlays.
In one of the NFL's more traditional videos, it highlights a ball that was passed an excessive amount of times during a complicated play:
Occasionally, the account will also post funny or lighthearted behind the scenes videos that intertwine TikTok's musical overlays. For example, one recent post featured a football team doing the Cha Cha Slide during practice.
Like the NBA, the NFL uses its TikTok to promote its league while also making football players more relatable with lighthearted behind-the-scenes videos that show another side of the competitive sporting industry.
Takeaways from Brands on TikTok
Although these companies are all experimenting with a new platform and trying to leverage TikTok's features and trends, they still seem to stay true to their brand. While Red Bull's account is a visual metaphor for its slogan, Radio Disney highlights some of its best musicians. Although social media platforms have evolved, overall brand strategies have stayed quite consistent. These brands are all ultimately showing off characteristics of their companies that make them stand out from the competitors.
Another brand strategy commonly used on the platform is showing off behind-the-scenes or lighthearted content about the brand itself. For example, while TikTok highlights what's happening in its U.S. office, the NBA shows funny videos of its players practicing. This adds a sense of depth to the brand that makes viewers identify with and trust it more.
Aside from the brands listed above, a number of others with under a million followers are still testing out unique strategies on the platform. To learn more about some of the most creative brands we've seen on TikTok, check out this post.
As mentioned in the NBA example, you can earn trust, a sense of relatability, and potentially new fans by showing off your brand's most human qualities in funny or behind-the-scenes videos. This social media strategy could be beneficial to any company that might struggle to relate to its audience or possible new followers.
Most-Followed TikTok Influencers
Loren Gray
Baby Ariel
Zach King
Kristen Hancher
Riyaz Alfreen
Gil Croes
Jacob Sartorius
Jannat Zubair Rahmani
Jiff Pom
Awez Darbar
Jay Croes
Followers; 34.6 million
Loren Gray is a 17-year old singer and influencer who's also gained millions of followers on YouTube and Instagram. While the content she produces on those platforms often shows her performing, reviewing products, or vlogging, her TikTok is mainly used for lip-syncing purposes.
She's grown her following by regularly posting videos with the hottest soundbites on TikTok, while also participating in various hashtag challenges. She also occasionally includes other TikTok influencers in her videos or responds to popular duets.
In the post below, she celebrates National Avocado Day with a #GuacDance Challenge video. The #GuacDance Challenge, launched by Chipotle, encourages TikTok users to dance to "The Guacamole Song" while eating guacamole on camera:
While Gray uses her other platforms to share news about her career, she embraces TikTok's overall platform by paying attention to and participating in the hottest trends on the app. Her account is a great example of how you can gain a following simply by experimenting with and leveraging all the unique features of the social media platform you're on.
Aside from using the TikTok app's features and trends to their fullest, Gray also posts at a high frequency by adding TikTok videos often more than once a day. On a fast-paced app like TikTok, more videos gives you more chances of getting seen in the feeds of new audiences and followers.
Followers: 29.8 million
Baby Ariel, whose real name is Ariel Martin, is a 19-year old singer and actress who's known primarily for her TikTok videos. Like Loren Gray, Baby Ariel is also a social media personality with large followings on Instagram and YouTube.
Baby Ariel publishes a few different types of videos on her TikTok account multiple times per week. Some are comedic, while others are like mini-vlogs where she talks about her life. Here's an example of a funny post where she struggles to do her makeup as well as TikTok and YouTube's beauty influencers:
While many influencers use TikTok just stick to promoting video-based content or creating funny skits, Baby Ariel uniquely tries to do is make her overall account more interactive. For example, she'll occasionally post a vlog-styled video and ask her audience to respond to a question she's asked in the comments.
In this video, she invites her audience to pick songs or soundbites that she'll make her next TikTok videos to:
Baby Ariel's strategy feels very personal. By posting vlogs and funny content regularly, she gives fans a look into her daily life. Additionally, by talking to her audiences directly and allowing viewers to sway certain aspects of her videos, like the music, she makes her overall content feel more interactive and fan-driven. When viewers see an influencer or entertainer interacting with fans, the influencer might seem more trustworthy or like someone who cares about their followers.
Followers: 25.3 million
While many of the influencers you'll see on this list are singers or actors, Zach King -- a 29-year old YouTuber and a former Vine personality -- specializes in optical illusions, puzzles, and magic tricks. Most of his TikTok videos show viewers puzzles or ask them to stare at "magical" images.
In the video below, King stacks a bunch of Rubik's Cubes and asks viewers to count how many cubes are in the pile. He then magically pulls out an extra cube that wasn't visible in the pile:
Zach King's success on TikTok is a great example of how someone can leverage the platform to show off unique talents rather than their ability to dance or lip-sync to music. King's TikTok also demonstrates how you can still engage with your audience in unique ways even when you don't communicate directly with them on the platform.
Followers: 23 million
Kristen Hancher is a social media personality and YouTuber who made news when she re-enacted famous photos of Kylie Jenner on her Instagram. Since then, she's become a TikTok personality who mostly uses the app to post videos of her lip-syncing to all sorts of songs. Here's one example:
The only time Hancher broke away from lip-syncing was when she aired an abridged vlog post about why she re-enacted Kylie Jenner's photos on Instagram. Because the TikTok video is horizontal and shows up vertically when embedded, here's the YouTube version:
Like Loren Gray, Hancher's learned the art of catering social content to the channel she's on, rather than trying to post the same content on each channel. On TikTok, she's embraced the apps musical features, but on other social platforms, like YouTube, she's taken on more personal strategies like vlogging.
5. Riyaz Alfreen (@Riyaz.14)
Followers: 22.8 million
Riyaz Alfreen is a model and social media personality from India who's built a major fan base on TikTok. Like most of the influencers on this list, much of his content can be split into the categories of lip-syncing or mini-music videos. Here's one example:
What's unique about Alfreen is that all of his videos are in the Indian language. This goes to show how big TikTok's Indian and Asian audiences really are. While many of the influencers on this list are from the US, only 26 million members of TikTok's user base are actually American. So it actually isn't surprising that many prominent TikTok influencers are international.
Followers: 21.8 million
While many influencers on this list tend to film basic lip-syncing videos, Gil Croes' videos seem more theatrical and leverage many of TikTok's editing features. Croes also edits and adds his own music or sound effects to his videos. This makes his content feel more unique than other videos on the platform which strive to conform to trendy songs or soundbites.
Here's an example of a well-edited post where Croes and his brother Jay, featured lower on this list, wear multiple goofy Halloween costumes. The music was also uploaded and edited by Croes himself:
Like other influencers on this list, Croes also participates in challenges and responds to TikTok trends in his videos. For example, he recently posted another Halloween-themed video where he and his brother suddenly turned into ghouls while dancing to the song, "Absolutely Anything" by CGS.
To give background on the "Absolutely Anything" video seen above, the trend encourages dulled up people to dance to the lyrics, "I used to be so beautiful, now look at me." Then, when the bass drops, the video cuts to a less attractive or odd-looking version of themselves. In Croes's case, he and his brother go from wearing dapper suits to becoming spooky Halloween characters.
Croes is a great example of an influencer who puts a great deal of effort and thought into his video's storylines, costumes, editing, and special effects. While he leverages all of the unique features that TikTok has to offer, he also embraces TikTok influencers like his own brother to cross-promote and gain followers from multiple fanbases.
Followers: 21.1 million
Jacob Sartorius is a YouTuber and Vine alum who regularly uses TikTok to post vlog-style videos, comedic skits, and the app's usual lip-syncing or music videos.
When it comes to Sartorius' vlog-style videos, he often posts content that's reminiscent of his old Vine videos. These videos are usually short, sweet, and center around one or two key jokes. Here's an example where he talks about healthy dieting:
In some of his videos, Sartorius talks directly to his audience when updating them about his life or career. In the example below, he tells his fans that he's going to be posting more YouTube videos and promotes his channel by showing clips of what viewers might see there:
Sometimes, social media platforms can change drastically, get deactivated, or completely rebrand. In that scenario, successful influencers will be able tactical enough to pivot smoothly on to other platforms where their content strategies will still work. When Vine was discontinued and TikTok was unveiled shortly after, Sartorius adopted the new platform early and took his short-form content strategy there.
Because of his success on TikTok, Sartorius is a great example of an agile and adaptive influencer who can quickly identify his audience and where his content will do well naturally.
Followers: 19.9 million
Jannat Zubair Rahmani, whose stage name is just Jannat Zubair, is an Indian actress who regularly posts mini-music videos on her TikTok. Similarly to Riyaz Alfreen, noted above, her channel is completely in the Indian language.
One thing Zubair does well on TikTok is including influencers in her videos. For example, in the TikTok below she lip-syncs in fancy clothing with Indian fashion influencer Faisal Shaikh.
Occasionally, Zubair also posts funny or behind-the-scenes style videos that breaks the music video mold on her channel. For example, here's a video skit where one of her friends falls down the stairs behind her:
Zubair is a great example of a user who leverages influencers. By including and tagging others with high followings in her videos, she enables her followers and the influencer's fans to watch her videos. This allows Zubair's audience to learn more about the other influencer, while the other influencer's audience learns more about her.
Furthermore, Zubair also does a great job of showing off behind-the-scenes content. This allows her to seem more relatable and human to followers who might just think of her professional work. This relatability might make her content even more engaging to people who want to learn more about her.
Followers: 19.4 million
Jiff is a Pomeranian whose owner runs his TikTok and Instagram channels. On his TikTok, you'll regularly find lighthearted and adorable videos of him doing fun activities to music or funny soundbites.
Here's one example where Jiff rides a mini-skateboard:
Even though he's a dog, Jiff is regularly seen promoting products in his videos. In this cute TikTok, he's dressed in a Halloween costume to promote a holiday-themed burrito deal from Chipotle.
This account shows that TikTok influencers don't necessarily need to be famous or even human to get a massive amount of followers. What's more important here is the dog's entertainment factor and the owner's strategy of using sponsorships and influencer marketing to make the dog more well-known to new audiences.
Followers: 18.6 million
Awez Darbar is an Indian dancer, choreographer and social media personality who regularly uses his TikTok to show off his dancing skills via mini-music videos.
When he posts mini-music videos, he often includes other TikTok influencers or famous Indian performers as dance partners. For example, in the video below, he dances with his sister, Anam Dabar, who has nearly 6 million TikTok followers.
Aside from choreography Darbar also goes slightly off brand and creatively embraces the oddities of TikTok's platform by posting funny skits to silly soundbites. Here's an example:
Although Darbar is a choreographer, he's seamlessly used TikTok as a creative outlet for comedic skits and other content that might be slightly off-brand. Through this strategy, he's also been able to embrace some of the apps key editing and soundbite features.
Darbar is a great example of an influencer who's identified and created content that works on the TikTok platform. For example, he's realized that funny skits and choreography videos are a natural fit for the platform and provide solid opportunities for pulling in other influencers.
Followers: 18.3 million
Jay Croes is a social media personality and the brother of Gil Croes, noted above. Like his brother's TikTok account, Croes posts well-edited videos with solid mini-storylines. Here's an example of a skit he posted that highlights the odd things teachers say to students:
Jay and his brother, Gil, have a solid strategy of working together to produce videos that cross-promote both of their channels. Here's an example of a mini-music video that features his brother and another TikTok influencer named Clap:
Croes also creates sponsored content. Here's an example where he posts a skit about being sick and taking Mucinex so he won't miss Halloween:
Jay Croes and Gil Croes have both taken a number of traditional social media influencer strategies and adapted them to TikTok. For example, Jay and his brother both put a great deal of effort into producing high-quality videos, leveraging influencers, and embracing sponsored content.
Takeaways from Influencers on TikTok
While brands might take longer to join and master TikTok, its top influencers aren't afraid to dive in and embrace every weird trend that pops up on the platform. And, although influencers are moving towards networks like TikTok and Instagram, their core strategies haven't changed.
Like YouTube and other more traditional platforms, you can still find influencers talking about their lives, creating skits or videos to entertain their audiences, and leveraging other influencers or sponsors to grow their following.
If you're considering sponsoring a TikTok influencers content, you'll want to look for someone who has a solid track record with "hearts," the platform's version of a "Like" as well as comments. These metrics show that their videos are engaging and gaining discussion.
Additionally, you can also look for influencers that try to make their content feel interactive. For example, if you see a TikTok influencer starting hashtag challenges or making attempts to interact with their fanbase, such as Baby Ariel, this might show that they're experienced in creatively engaging with audiences specific to the platform.
Navigating TikTok Accounts
One thing is true on TikTok. The companies and individuals who express themselves while staying true to their professional or personal brand will succeed on the app. If you're considering your own personal or business-oriented account, remember to have fun. Videos that show off your or your brand's identity will be much more engaging than marketing content with obvious promotional language.
To learn more about the quick growth of TikTok, check out this post. If you're struggling to figure out how to use the app, don't worry. This detailed how-to guide will walk you through setting up an account and posting your first video.
Want to learn more about branded content? Or just want to see some more odd-ball videos? Check out this rundown of our favorite brands on TikTok.