While Facebook, Instagram, and Snapchat seem like incredibly different platforms, there's one thriving feature that all three have in common: Stories.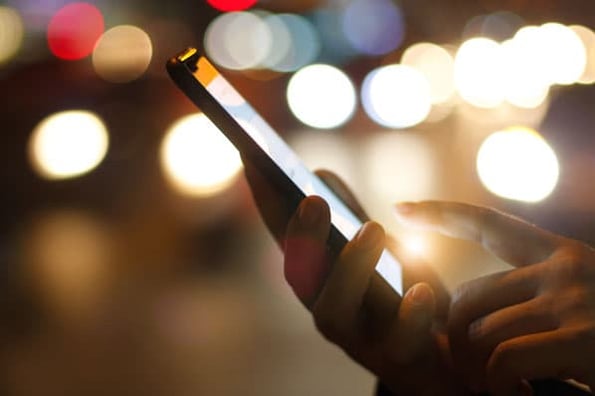 By now, many of us have used or viewed a Story on a social media platform. This content serves as a way to chronicle our daily lives, vacations, and interesting outings. Stories also allow us to tap into our creative or highly visual side. As video platforms continue to expand, this type of feature won't be losing steam any time soon.
Marketers have also become quite Story-savvy. On any given platform with this feature, you can find a number of brands using Stories to publish educational content related to their industry, show how-tos related to their products, or display customer testimonials.
As brands experiment with linking Stories to online content, they're finding that the strategy can actually generate significant traffic.
Stories provide a number of solid marketing opportunities across platforms. And, right now, the question marketers are asking isn't, "Should I publish Stories?" Instead, they might be wondering, "Which social platform should I publish Stories on?"
When you think of platforms with Story features, Instagram and Snapchat might be on the top of your mind. We've seen that Gen-Z and millennials are flocking to apps like Instagram and Snapchat, while multiple generations continue to use Facebook.
We also know that Snapchat launched the first Story format before Instagram followed suit by launching its own highly-successful Stories feature. Lastly, Facebook got on the bandwagon by launching a Stories feature that looked just like Instagram's after purchasing the social media company.
Yes, Instagram and Snapchat were the earliest Story pioneers. And the Stories feature has been integral to Instagram's growth and Snapchat's primary feature. But, don't write Facebook off just yet.
When we surveyed 275 consumers from across the U.S., I was surprised to find that a whopping 70% said they prefer to watch Facebook Stories.
Data Source
Diving Into This Result
This overwhelming Facebook preference might seem pretty surprising -- especially to those who watch Stories regularly on Facebook or Snapchat. But, it actually makes a bit of sense. Facebook Stories surpassed the 500 million daily active user mark in 2018, just a few months after Instagram hit the same milestone.
Although research shows that Gen-Z favors Instagram, Facebook Stories could be growing due to Facebook's massive audience. Right now, Facebook is still the most used social network with more than 1.59 billion daily active users, while Instagram has just over 500 million.
Because we surveyed a general pool of consumers from all age groups, broad demographics might have also played a role in this result. Had we surveyed just Gen-Z, the results might have swayed toward Instagram, which has a user base that's booming with young adults.
Does this really impact brands?
Before you start a whole new marketing strategy around Facebook Stories, pause for a minute. Since this was a small survey, you shouldn't drastically pivot your social media tactics just yet.
However, we're still discussing this poll, and Facebook's Story growth, because these factors make you think about how important this marketing tool could be in the near future.
Even though Facebook's feature was late to the game, it still won this vote -- and hundreds of millions of daily users.
Depending on who you want to reach with your branded content, it could be worth experimenting with Facebook Stories. While we don't encourage you to abandon your current strategy just because of a general poll, these results, combined with data about Facebook's huge audience, suggest that Facebook Stories could provide solid opportunities to marketers.
To give you some further guidance, here's a quick comparison of where branded content stands on each major Story platform. At the end of this post, I've also included a list of tips for Stories that can be helpful on any platform.
Facebook Stories vs. Instagram Stories
Facebook has the most daily active users of the major social platforms, but it seems to be losing its teen audience year to year. Meanwhile, Instagram is gaining young adults but has half the user base.
Because Facebook has such a broad audience, a variety of brands -- from B2B to lifestyle to entertainment -- have succeeded on the overall platform. Because Facebook users are regularly following brands and local businesses on the platform, content from businesses might similarly feel natural to these users.
Since the social network already provides strong marketing opportunities for local businesses, it might also be a great place for smaller businesses to post Stories.
With Stories, local businesses can show off their location, products, or testimonials of local customers that benefited from their product or service. These types of content could add more depth, beyond what the average feed post or Facebook Page can offer.
Because Stories pop up above News Feeds on Facebook's mobile, this also could give the business some additional visibility on the platform. This could be a great way to get your content at the top of a prospect or regular customer's feed as you update them with a photo or video that gives valuable information related to your brand.
One local business that leverages Facebook Stories for marketing purposes is the Dublin-based Newpark Clinic.
In this example, the Invisalign company has a customer film herself discussing how she successfully straightened her teeth with help from the clinic:
These types of stories allow people to see real, local people that have been positively impacted by a local business. If a prospective customer had liked this business page while researching Invisalign companies, they might see this post and trust the company because it presented a real-world example of its service. If a customer likes the page after working with Newpark Clinic, they might see this Story, get pleasantly reminded of the company, and look into them for another dental service.
Instagram also provides strong local business marketing options similarly to Facebook. Its highly visual platform makes an especially a great home for lifestyle or creative content.
For example, Instagram's most-followed brand and influencer accounts fall into creative or highly-visual industries like beauty, fashion, wellness, cooking, travel, and other lifestyle topics.
We've seen that successful Instagram Stories are often targeted to the younger demographic, relate to the platform's most popular topics, and usually contain interactive stickers, such as polls or questions.
Branded content can also be highly engaging to Instagrammers. In fact, one-third of the most viewed Stories were posted by brands.
Here's a quick example of a story that Starbucks made to highlight the return of their s'mores latte. It's filled with bright colors, interactives, and images of Brent Rivera, a YouTuber who Gen-Z or millennial users might watch or recognize.
If you want more inspiration from other brands that have succeeded on Instagram Stories, check out this list of examples.
Aside from branded Stories, Instagram also hosts plenty of content that's produced by influencers through partnerships or sponsorships. While you might see an influencer post a brand-related Story on Facebook, this strategy is still much more abundant on Instagram.
Here's a screenshot from a Story where influencer Lexi Mars tries on outfits from a clothing company called Revolve.
Rather than posting this Story on Facebook, Lexi published it on Instagram which hosts an audience of young adults and fashion lovers.
This benefits her because she may gain some audiences from Revolve fans who tune into the story. But, Revolve can also gain brand awareness from her without having to create their own Story content.
What Facebook and Instagram Have in Common
Aside from differences in audience interests and demographics, Facebook Stories and Instagram Stories are pretty similar. Because Facebook owns Instagram, the interfaces are almost identical. They both also allow you to add similar filters, text overlays, interactive polls, and other features to your content.
Instagram and Facebook also let you link your Stories to web content once you reach a certain number of followers or get your account verified.
While both platforms present Stories on feeds for 24 hours, Instagrammers can save, preserve, and highlight Stories on their profile.
Which do marketers choose?
When it's time for marketers to weigh these differences and choose a Story platform, many actually post the same exact content on both.
If your team is already using Facebook and Instagram, trying out both could be an easy experiment. Because Facebook owns Instagram, the Story interfaces are very similar and are very interconnected. This makes it pretty easy to post the same Story on both platforms at once.
To share a story on both platforms, upload it to Instagram first. Then, as you share the story on Instagram, tap the "Share to Facebook" CTA.
Here are two examples of big brands that have done this.
Recently, MIT Tech Review uploaded and posted the same story about aging on Facebook and Instagram. (Facebook is to the left and Instagram is on the right.)
On the same day, Martha Stewart Living also did it. Here's the first page of Facebook and Instagram Stories:
While it might be easy, harmless, and cheaper to place the same content on both platforms, we still encourage you to try customizing content for each social network's audience to see if it results in more engaging Stories.
For example, if you're marketing a health and wellness blog and find that your audiences on both platforms are in similar age groups or have similar interests, you could limit the production of Story content by making the same content for both platforms.
If you find that your Facebook audiences are middle-aged and your Instagram audiences are mostly within Gen-Z, you could still probably get away with posting the same health news, recipes, and workout tips on both platforms. But, if you have time and resources, you could test health tip content for middle-aged people on Facebook or a Story about diet tips for young adults on Instagram.
What about Snapchat Stories?
Snapchat has a much smaller user base than Facebook and Instagram, which could be one reason why only 13% of consumers we surveyed prefer to watch Story content there.
There are two ways you can post Snapchat Stories on the app. One is through an individual account and the other is by becoming a publisher on Snapchat Discover. Both are pretty tricky, especially if you're part of a small organization.
With a free individual account, users would have to look you up via Snapcode or search for you just like other people on Snapchat. This means that you'd need to share your username or Snapcode on other channels so people even know you're on the app.
When you post a story, it will show up within the user's friend list, along with Stories from those contacts. Because of this, your content might be buried if someone has a huge friend list.
There are a number of brands with individual accounts on Snapchat, like NASA, Bustle, Forbes, and Sour Patch Kids, but they've either left Snapchat or haven't posted in a while.
When these brands did post content on Snapchat, Stories were pretty similar to what you'd see on Instagram. Usually, they'd included behind-the-scenes material, how-to advice, or short narratives related to the brand's industry or product. Here's an example of a story from NASA:
And here's another from Bustle:
For small to medium-sized companies, there doesn't seem to be much of a benefit to posting Snapchat stories this way. Even when we asked our own marketers about whether they preferred Snapchat or Instagram Stories, most said that Instagram saw more engagement than Snapchat.
The Discover route is also pretty challenging because you'd need to work with Snapchat directly to become a publisher. Additionally, because most publishers create high-quality original content that features animations, graphics, and other high-quality elements, you'd also likely need a lot of design and editorial resources.
This seems like a costly process that might not pay off or even be accessible to smaller brands.
However, watching Snapchat Discover Stories from publishers could inspire a smaller-scale Instagram or Facebook Story.
Although a chunk of the consumers we polled preferred to watch stories on Snapchat, we don't encourage you to focus your branded strategy on this platform right now.
Tips for Producing Social Media Stories
Regardless of whether you go with Instagram, Facebook, or any other popular Story platform, here are a few tips that can amp up your content:
Cut to the chase: Most likely, your viewers will find your Story after aimlessly stumbling through a social platform looking for entertainment. If your content doesn't appeal to them quickly, they'll drop out of it and move on to the next thing. Come up with ways to grab attention, like a newsy headline, interesting animation, or an interactive element.
Use interactive features: On Facebook and Instagram, you have access to the exact same interactive tools. Use them! They can make Stories more engaging, might enable users to think deeply about the topic, or they could even give you data about your audience that leads to more ideas.
Understand your audiences: If you post Stories on multiple platforms, you should know each network's audience and adjust your content to fit them. For example, if you find that your audience is middle-aged on Facebook and primarily Gen Z on Instagram, post content that speaks to each group. If you use both platforms but are low on time or resources, consider a strategy where you're crafting broad content that you know will engage both rather than forcing "older" or "younger" content to both audiences.
If you're looking for inspiration specifically for Instagram, check out this detailed list of branded Story examples. You can also check out our Ultimate Guide to Instagram for Business to learn about boosting brand awareness with the platform.