If you can't beat 'em, join 'em.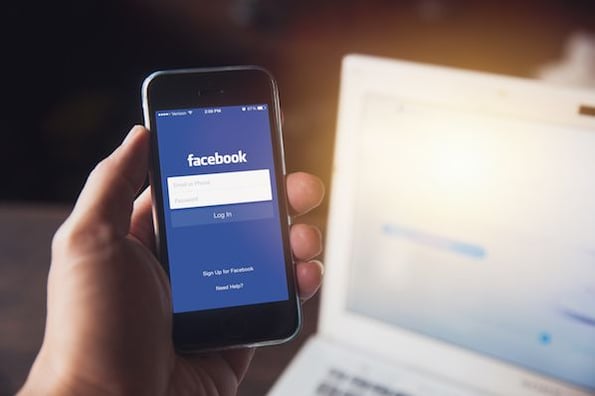 This is a lesson Facebook has perfected over the last year as it continues to launch products to compete with Snapchat, the app it tried and failed to purchase back in 2013.
The battle over the disappearing social media story continued recently with the launch of Facebook Stories -- a feature that replaced Facebook "Messenger Day" late last year.
But is this Facebook Stories update competing with or even being used in the same way as its competitors?
Snapchat vs. Facebook
On the one hand, Facebook Stories has many more potential users than Snapchat. While Snapchat has 187 million daily active users, Messenger alone has one billion worldwide. From an experience standpoint, however, Snapchat is a much more intimate app, as you share content only with those whom you want to connect with.
In this post, we'll cover what Facebook Stories is all about, how to use it, and how this still young feature is changing the ephemeral messaging competition between Snapchat and Facebook.
Snapchat to Facebook: "I'm sorry that you're so jealous of me, but I can't help it that I'm popular." Our team weighs in -- listen below:
What Is Facebook Stories?
Facebook Stories was, at one time, a separate website Facebook hosted to share actual stories of members who were using the social network in inspiring ways. The company has since shut down this website.
Facebook Stories is now a function that lets users curate a slideshow of photos and videos that's visible to their friends for 24 hours before it disappears. As with Messenger Day, this feature shares Stories through Messenger, Facebook's standalone messaging app used by more than one billion people worldwide.
Users can also access their friends' latest Stories from the top of their Facebook Newsfeed -- as shown in the image of the Facebook mobile app three paragraphs down.
Messenger's in-app camera lets users add text, drawings, stickers, emojis, filters, and lenses to photos and videos before adding them to their "Day" (hence the original "Messenger Day") or sending them to individual friends or groups. Here's what Stories users can tailor images to look like with the camera:
Image via Bustle
Before you learn how to use Facebook Stories, here's the lowdown on what it's all about and how it's similar to other ephemeral messaging apps and products out there.
How It's Similar to Other Apps
Like Snapchat Stories and WhatsApp Status, Facebook Stories displays users' ephemeral messages in a line of circular profile pictures you can click and view individually, or "Watch All" in a row. However, it is much more consistent with the interface of its subsidiary, Instagram, over its competitors.
Here's a side-by-side comparison of what they look like:
Pretty similar, right? The distinguishing factor is that unread stories display horizontally along the top, rather than vertically down the left side like in Snapchat.
The cameras for each of these apps have different lens and filter styles, but for the most part, photo editing abilities are remarkably similar as well. Facebook, Snapchat, Whatsapp Status, and Instagram all let users send disappearing messages privately to individuals and groups, in addition to sharing on their Story, Status, or Day.
Now, let's dive into how Facebook Stories is different from these other players.
How It Differs From Other Apps
What's the one thing that sets Facebook apart from social networks like Snapchat? The size of its user base. I'll get into the implications of this in just a minute.
Another difference between Facebook Stories and similar products is its intended use. While Snapchat and Instagram stories are focused on sharing what you're up to in the moment, Facebook has positioned Facebook Stories as a way to make plans with friends and communicate about getting together.
In the original blog post announcement of Messenger Day, Messenger's Head of Product, Stan Chudnovsky, said users can post images to their Days to "show what they're doing, how they're feeling and to invite friends to join them for activities."
Here's a video of the impetus behind Facebook Messenger Day, and how they company envisions Facebook Stories changing the way people communicate to make plans:
Now that you know what Facebook Stories is and what it's for, here's a step-by-step guide for how to use it.
How to Use Facebook Stories
Update your Messenger app for iOS or Android.

Navigate to the App Store on iOS devices or Google Play on Android devices and make sure you're using the latest version of Facebook Messenger.

Open your Messenger app and tap the circular camera button in the bottom-center part of the menu.
Take a photo, record a video by pressing and holding the capture button, or turn the camera to face you to snap a selfie.
Add art, effects, emojis, and text to your photos and videos by tapping the smiley face, sticky note, and squiggle icons. Tap "Aa" to add text and caption your image.
Image via Facebook
Once you've created your finished product, tap the arrow in the lower right-hand corner of your screen.
From there, you can choose to send your image to one friend, a group of friends, or post it to your Day. You can also save it to your camera roll by tapping the download icon in the lower left-hand corner of your screen.
Source: Facebook
You can also add photos or videos to your Day after you've already sent them to individual friends or groups. Within a direct or group message, tap "Add to your day" under the image to, you guessed it, add it to your Day.
Does Facebook Stories Stack Up to Snapchat?
At this point, it's no secret (in fact, it's become a running joke) that Facebook is trying to replicate and dominate Snapchat's parent company, Snap Inc.'s, success. And so far, it looks doable. The Snapchat vs. Facebook showdown is a story of user base vs. user engagement, and the outcome of this social media arms race is being watched closely.
To recap: Facebook started adding filters to the Messenger camera back in the summer of 2016. Facebook-owned Instagram launched a near-exact replica of Snapchat Stories, called Instagram Stories, in August 2016. And in December 2016, Facebook unveiled a new in-app camera in Messenger, featuring lenses, more filters, stickers, and drawing abilities.
If you look at what photos and videos look like across the different apps and features, you'll see a lot of similarities, like the ones we outlined above. But there are a few key differences, too.
As I mentioned at the beginning of this post, Facebook Stories' user base is much larger than that of Snapchat, with more than one billion daily active users versus Snapchat's 187 million as of the end of 2017.
Snapchat attributes much of its slowed growth to Instagram Stories, according to its S-1 filing to go public last year, and there may be some truth to that as well.
For users, Instagram Stories arguably presents a better experience than Snapchat because video and photo ads aren't shown between Stories as users scroll through their list of friends. This might prompt users to move over to Instagram to view Stories uninterrupted.
For marketers, Facebook and Instagram provide more detailed and more easily accessible analytics for understanding the reach and engagement of ephemeral content than Snapchat. Snapchat's only metrics for Stories are the number of views and screenshots, and these numbers must be recorded in 24 hours before the content disappears.
… Or Will Snapchat's Engagement Rates Win the Day?
One common theme among Snap Inc.'s competitors is that all were copies of the original, innovative Snapchat product: an app for sending messages that disappear. And as it turns out, that's a very sticky idea.
Snapchat was a first mover in the ephemeral messaging space, and its devoted user base spends an average of 30 minutes on the app every day. Additionally, a huge portion of its user base is concentrated in the 18-34-year-old age range, and they could become bigger sources of revenue as time progresses.
I asked HubSpot Social Media Manager Marissa Emanuele what she thought about Facebook's original Messenger Day announcement upon its launch in early 2017, and she noted that Facebook's huge user base could be a disadvantage, too.
"The big advantage Snapchat has is that it's highly curated with only the people you care about," Emanuele said. "I'm friends on Facebook with somebody I met once in college and my neighbor from when I was a kid. I don't really want to see what they're doing every day, and I don't think they want to see what I'm doing, either.
"I believe the only way that Facebook Messenger Day will be successful is if they have a much more curated version, where users could build lists of people they wanted to hear from," she concluded.
Emanuele's point? The massive size of Facebook networks -- something Facebook Stories is still on the hook for -- contrasts with how curated and one-to-one Snapchat is. Users might be more interested in sharing authentic content with a select few than with an enormous number.
What's Next for Facebook?
The takeaway for marketers? Experiment with where your audience likes to consume ephemeral content. If you have a highly engaged audience that you communicate with on Facebook, especially on Facebook Messenger, then experiment with Facebook Stories. On the other hand, it could be worth engaging with audiences on Facebook, Snapchat, and Instagram if you have different active audiences on different platforms.
What's more, companies are starting to use messaging apps to communicate with customers. Creating content on Facebook Messenger could create a more unified communication approach to customers if you're already serving them there.
Whichever ephemeral app is your favorite, download the Facebook Messenger update and experiment. We'll keep you posted on new developments in the competition heating up between Facebook and Snapchat. In the meantime, we have guides for marketers on how to use Facebook and Snapchat if you need help getting started.