Does the name Dan Rice ring a bell?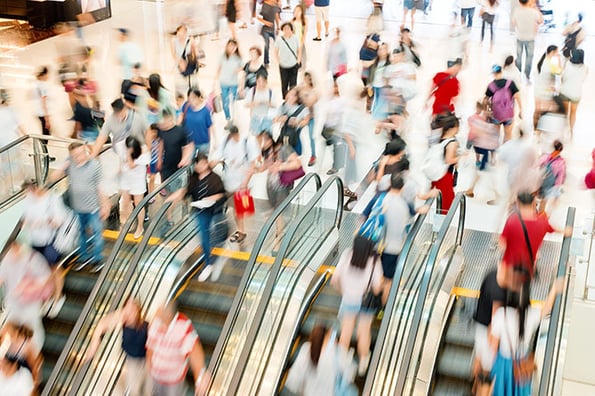 Probably not. There's a reason he's called "the most famous man you've never heard of." Rice was a popular clown during the 19th century. An household name at the time, Rice was so popular that many terms he coined, such as "one horse show" and "greatest show," quickly slipped into popular usage and are still in use today.
At the height of Rice's popularity, he decided to travel the country campaigning for then-presidential candidate Zachary Taylor. During the campaign, he made his bandwagon a key part of his campaign and urged people at campaign events to "jump on the bandwagon" to show their support for Zachary Taylor.
The campaign was a massive success, and Zachary Taylor would later end up being the 12th president of the United States.
Dan Rice's "bandwagon" wouldn't end with Zachary Taylor's campaign, however. Seeing the success of Rice's campaign for Taylor, contemporary politicians started to use bandwagons in their campaigns, and the term "jump on the bandwagon" was coined to ask people to show their support for a cause.
The success of Dan Rice's campaign for Zachary Taylor as well as subsequent attempts by other politicians to copy his approach led to the coining of the term, the "bandwagon effect."
What is the Bandwagon Effect?
The bandwagon effect refers to people's propensity to do something primarily because other people -- especially a lot of other people -- are doing it. This is regardless of whether what is being done aligns with their original beliefs.
The bandwagon effect has been shown to be so powerful that its effect has been observed in politics, public policy, and marketing. Studies have shown that the bandwagon effect influences people's willingness to not only use an item but to also pay more fore it. Studies have also shown that the bandwagon effect influences people's choice of movies to watch, particularly in instances where they are uncertain of the quality of movies. Studies have also found that the bandwagon effect can strongly influence undecided voters to vote in favor of the person "expected to win."
How do you leverage the bandwagon effect to boost your conversions? Here are some ideas:
1. Feature Customer Testimonials, and Take it Up a Notch by Accompanying the Testimonials With the Customer Logo
We've established that people care a lot about what other people like them think; that's the whole point of the bandwagon effect. So it goes without saying that featuring customer testimonials on your landing pages can go a long way to boost conversions.
There's a catch, however: customer testimonials should be accompanied by customer logos.
Internet analytics company comScore wasn't satisfied with conversions coming from their software product pages. The initial page featured vertically-aligned customer testimonials but didn't include customer logos. comScore decided to create three variations of the original page and measure its results; variation one retained the vertically-aligned customer testimonial but added a logo, variation two used an horizontally-aligned testimonial format but included no logo, and variation three used an horizontally-aligned testimonial format with a logo:
The result of the test:
Variation one, that used a vertically-aligned testimonial accompanied by customer logo outperformed the original landing page (that had no logo) by 69 percent. Variation three, that used a horizontally-aligned testimonial accompanied by customer logo outperformed the original by 30.5 percent, while variation two that used a horizontally-aligned testimonial without customer logo was the least performing of all the variations.
As evidenced by the results of this experiment, using customer testimonials is most effective when the testimonials are accompanied by the logo of the customer.
2. Highlight Your Numbers, Especially if You Have Huge Numbers
One of the most effective ways to leverage the bandwagon effect to boost your conversions is by showcasing your numbers.
When you highlight the fact that a certain number of people use your product, you are tacitly establishing that that number of people endorse your product.
This is my favorite approach: for my project that has helped over 250,000 people create a website, by highlighting how many people have created a website by using my guide, I'm able to get significantly more people to trust me and follow my tutorials:
When a reader sees that 250,000 have launched a website using my tutorials, they instantly think, "I have to listen to this guy. 250,000 people can't be wrong!"
3. Incorporate Customer Reviews into Key Pages
In a case study, Brian Kyed, the co-founder of Airtame -- a product that successfully raised $1.3 million on Indiegogo in 2015 and won the "Best of CES" award -- revealed that they were able to increase their monthly revenues by sixfold in just nine months, as indicated in the below chart, by focusing on reviews:
We can go on and on about the power of customer reviews, but I'd let the statistics do the talking:
Displaying reviews can boost conversions by up to 270 percent.
Displaying at least five reviews increases the likelihood of customers purchasing by up to four times.
For high ticket products, displaying reviews can boost conversions by up to 380 percent.
As established by the above statistics, you can also leverage the power of the crowd by incorporating customer reviews into your sales page; we are social creatures by default and are very curious about what other people think. This extends to their thoughts about products we want to purchase; what do they really think about it? If they were to rate their experience, what will they rate it? Make this information available on your sales page and watch your conversions go through the roof.
4. Leverage Association With a Celebrity or Industry Thought Leader
One of the earliest examples of the power of celebrity endorsement comes from the 1760s: English potter and entrepreneur Josiah Wedgwood created a cream-colored tea set for Queen Charlotte. News about the elegance and sophistication of the tea set Wedgwood created for the queen quickly spread. Wedgwood was quickly appointed "potter to her majesty."
Not only did Wedgwood make sure everybody knew that he was the queen's potter, but he also convinced the queen to allow him brand his line of creamware "Queensware," in order to leverage association with the queen to enhance the perception of his creamware. With more orders from the highest levels of British nobility, Wedgwood began to promote the association his pottery has with royalty in his marketing materials. By the time of his death, thanks to the success of his wares, he had accumulated a fortune worth about £500 million in today's terms.
Having a celebrity directly endorse you is a difficult feat -- but if you are able to pull it off, it can do wonders for your brand.
A notable example of a brand that directly leveraged the power of celebrity endorsement is Priceline: they leveraged association with Star Trek star William Shatner to enhance their brand. Shatner was paid in stocks, and many have speculated that at the height of Priceline's success Shatner's stock was worth as much as $600 million.
Another high-profile example of the power of celebrity endorsement that comes to mind is Oprah Winfrey's endorsement of the T-Fal actifry:
By simply posting on social media that she uses the T-Fal actifry, T-Fal's stock value increased so much that Oprah's endorsement was said to be worth $150 million.
Celebrity endorsement doesn't just impact businesses. It can also impact politics, too. According to a particular study, Oprah Winfrey's endorsement of Barack Obama during the 2008 presidential elections was responsible for Obama gaining an additional 1 million votes.
Even if you can't get a celebrity to directly endorse you, you can still leverage association with a celebrity or industry thought leader to draw the crowd to you. There are numerous ways to do this: you can highlight the fact that a celebrity uses your product, or you can highlight any other form of connection with a respected figure.
5. Showcase Real-Time Customer Activity
You can also leverage the bandwagon effect by showing people real-time customer activity on your site; this can be particularly effective if you run an ecommerce site that gets quite a lot of sales. You can show users a notification whenever new users make a purchase.
An example of an ecommerce site that does this really well is Treegear:
As shown in the above screenshot, Treegear displays regular notifications in the footer of pages on their showing visitors which products other people are buying on the site. This kind of notification not only draws attention to the products being sold, but it lets users know that there is activity on the site.