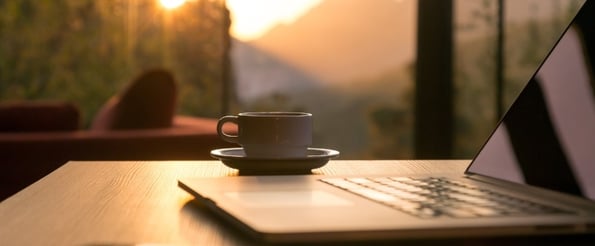 If you are currently running a content marketing campaign, I'm sure that you have written and published a good amount of blogs. But are they bringing in traffic? You can publish a great piece of content, but if no one ever reads it your time and energy will have been for nothing. So what can you do about it? Get that post to rank well organically!
Before I get ahead of myself, not every post will have the potential to rank well. That's why the first step to boosting a blog to the top of page 1, is to decide which blogs have the chance to succeed.
So w

hich blog should you boost?
First things first, Google the target keyword in your blog post title and assess the competition around that keyword/ topic. What kind of sites are ranking first? If the top position holders are high authority sites such as New York Times, Forbes, INC.com, or (generally speaking) websites with .edu or .gov urls, chances are your blog is not going to out rank them. Brian Dean at Backlinko explains it best: "All things being equal, a page on an authoritative domain will rank higher than a page on a domain with less authority."
With this in mind, try to choose a blog that has less competition around its target keyword. A great tip is to try ranking for a keyword that your competitor is already ranking for! Chances are, if they can rank for it so can you. For a more in depth look at how to choose keywords your competitor ranks for, check out this blog.
It's also worth noting that you want to know where your blog is currently ranking. Bottom of page 1? Page 2? Page 3? You will want to focus on a blog that has already been indexed by Google in the first 2-3 pages. If a blog already ranks well, it's easier to push it higher than pushing a blog that is not on Google's radar.
How to boost a blog's ranking
Now that you have chosen a blog that has the power to rank well, how do you boost your current ranking? To help supercharge your blog's ranking, follow these 7 tips:
1) Increase blog ranking with optimization
As a good inbound (or otherwise) marketer, I know this is the most obvious tip when it comes to helping your blog rank organically. At the risk of sounding repetitive I will just list the basics:
Keyword optimization - Focus on long-tail keywords, and use your keyword along with synonyms naturally throughout the blog. Do

not

stuff your blog with keywords!

Title optimization - Include your keyword (as far left as possible) in the title, and keep it under 60 characters.

Meta description optimization - Include your keyword, keep it under 160 characters and write a clear, engaging description of what your blog is about.

URL optimization - Findings show

shorter, keyword rich URLs

rank higher.

Image optimization - Don't forget your images! Include alt text that includes keywords/ synonyms.

Link optimization - Link internally when appropriate and use external links to back up research and help increase the authority of the article.
For more information and best practices on how to optimize a blog post click here.
2) Increase blog ranking with external links
External linking is something I touched on in Tip #1, but I would like to go into a little more depth. Although Google has somewhat denied that linking externally is a ranking signal, a study done by Reboot shows a correlation between a page's external (outgoing) links and its search rankings. Since the study positively correlates high authority sites helping a page's SEO, it's important to include these links in the blog post you're trying to boost rankings for.
3) Increase blog ranking with backlinks from authoritative sites
Keep in mind, backlinks that come from aged domains hold more power than those that come from new domains. For this reason, link outreach to authoritative sites is a great way to boost a blog post's ranking. There are many ways in which you can get backlinks, but here are a few to keep in mind:
Email outreach - Start an

email outreach program

that targets websites that relate to your blog topic and asks for a backlink.

Social sharing outreach - Don't have the contact information you need for an email? You can reach out to authoritative sites through

social & blog commenting or messaging

.

Guest posting on authoritative industry sites - This may take some email outreach to inquire about guest posting, but is a great way to get a backlink.
4) Increase blog ranking with semantic keywords
Semantics is the study of meaning, and is how someone interprets a word. In today's semantic search you need to have a database of keywords full of meaning that deciphers different contexts. So semantic keywords (aka LSI keywords), are keywords that relate to your main keyword.
For example imagine someone searched using the word "crash". Do they mean an accident, a stock market drop, attend an event without an invitation, or a way to describe a sound?
As a part of Google's algorithm, semantic search is used to allow Google to understand how to interpret a search based on the searcher's intent. By using semantic keywords in your blog, you can help Google recognize what your content is about and if it relates to a search. These keywords may not have the highest search volume, like the keyword you chose to optimize your blog for, but they will help increase relevancy.
Example semantic keyword phrases to the search "avoid a car crash":

5) Increase blog ranking with syndication
Content syndication is where a blog (or other piece of content) is featured on a popular website that relates to your industry. By syndicating your blog, you are able to get it out to a larger audience, one in which you may have never reached without syndication. There are many content syndication networks you can use, but it is up to you to find the best industry related websites in your field.
For example, I'm a contributor on the site business2community.com where my content reaches a greater audience than the subscribers on our agency blog. Remember, the blog you choose to syndicate should include a link that directs back to your website so not only will you get a backlink, but the traffic that goes along with it!
6) Increase blog ranking with social signals
As with most aspects of Google's algorithm, the search giant has never come out and admitted that social signals are a ranking factor. So this one has always been debatable, however
case studies
have shown correlations with increased social signals and a jump in ranking. Not only did these case studies show higher ranking, but they also show an increase in traffic! That being said, promoting your blog on social media and getting likes, comments, retweets, plus 1's etc. should be added to the to do list.
7) Increase blog ranking by Increasing Click Through Rate
Click through rate (CTR) is a user interaction signal that helps tell Google this blog is worth reading. So how do you help increase the organic CTR of your blog? One of the easiest changes you can make is to improve the blog title. After all, when it comes to the internet you can judge a book by it's cover...or at least an article by it's title. Update your title to something that will attract readers and make them want to click, while keeping it under 60 characters.
Did you notice my title "7 Amazing Tips to Help Boost a Blog's Organic Ranking"? I'm sure some of you read it and thought "what makes these tips so amazing?" and clicked through to find out. This is the power of a great title!
Boost your blog today
There you have it, 7 amazing tips to boost your blog's organic ranking. So what are you waiting for? Put those blog posts to use and generate more traffic today! For more SEO strategies that will help boost your inbound marketing results, download this FREE eBook "How to Use SEO to Boost Inbound Marketing Results":