"Video marketing" is one of today's hottest industry buzzwords -- and, of course, we at Animoto agree that video is a priceless tool when it comes to engaging your audience, sharing stories and information, promoting products and services, piquing interest, and more.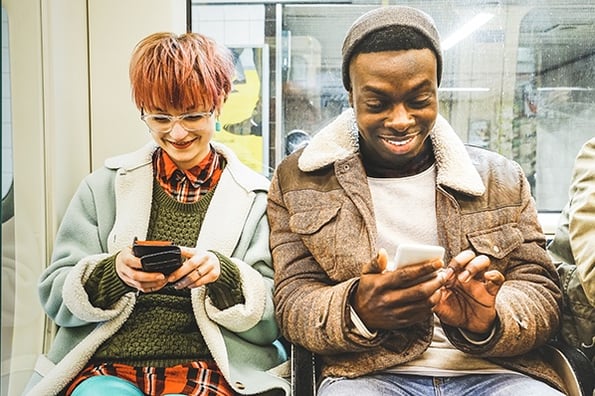 But we also know that video in and of itself isn't a magic bullet. You should never go into any marketing initiative assuming what's going to work. You need to test to find out what works for your company, your audience, and your objectives.
To that end, we set out to take Animoto's HubSpot-inspired video templates for a spin. We ran thousands of dollars worth of tests with Facebook Ads Manager to see how video stood up to other types of content -- when it worked, when it didn't, and how to optimize its performance.
We were interested in answering these questions:
Do videos really perform better than images or links?
When it comes to videos, which types perform best?
Here's what we found out.
Videos or images? Which perform better?
The first question we set out to answer was: do videos really perform better than images in Facebook ads?
The answer: it really depends on the video or image!
Test 1: Video vs. Blog Post Meta-Image
We started with a test driving traffic to a post on the HubSpot blog, 22 Companies With Really Catchy Slogans & Brand Taglines. We tested a video teaser, with a taste of what the blog post had to offer, against a simple shared-link posting that auto-pulled the meta-image from the blog post.
Vs.
The Results
What did we find? The video outperformed the image … by a lot. The video got 20 percent more clicks than the image.
But wait, we asked ourselves. Was that really the best image to promote this blog post? What did a cityscape really say about catchy slogans and brand taglines? We went back to the drawing board on our next test to see if video would still perform better than image if the image was optimized.
Test 2: Video vs. Optimized Image
For our next test, we decided to promote a different HubSpot blog post, How to Recover From a Bad Sales Call. This time we tested two different video variations -- one listicle, featuring three of the tips from the post, and one with more or a narrative appeal that speaks to the viewers. Check out both in the following video:
The two videos were run alongside an image test, but this time we pulled a relevant screenshot from the video that made it clear what people would get if they clicked through.
The Results
With an optimized image, things turned out a little differently. This time, the image actually beat one of the videos -- the listicle. The image got more clicks at a lower cost than this video.
However, the narrative video won out in the end with the most clicks and a 3 percent lower cost per click. The narrative video had a 34 percent lower cost per click than the listicle.
Takeaway: It's all about testing.
In the end, it turned out that videos don't always perform best, and images don't always perform best either. It really depends on the content. We saw image perform better than some videos, and videos perform better than some images. But testing different types of marketing collateral allowed us to figure out what type of ad and content would maximize ROI for the particular use case.
Optimizing Ad Creative
So if you're embarking on a Facebook ad campaign, or really any type of social ad campaign, how do you ensure you're getting started with optimized creative? We'll break down some general rules to help you get started, based on the findings of our tests.
Optimizing Videos
First things first, we did learn a few things from our tests about what you can do to optimize the videos you're creating for advertising:
Go square. Square videos take up 78 percent more space in the News Feed and have consistently outperformed landscape videos. In one of our tests, we created a video to promote a HubSpot blog post, 22 Handy Slack Hacks Everyone Should Know. We created square and landscape versions, and the square video performed better across the board, with a 50 percent lower cost per click and 45 percent more engagement.
Think about your objective. This is important. Your video needs to address this objective. If you want to tease a blog post, for instance, you'll want to make sure it's clear what the blog post is about and you'll need to include a clear CTA letting them know where they can read more.
Optimizing Images
We also learned that an optimized image can do wonders for the success of your ad. Here are a few tips to help ensure your image is optimized:
Watch the text. Facebook ads may run with reduced impressions, or not at all, if too large a percentage of your image is covered by text. Use Facebook's Image Text Check to make sure your image doesn't exceed the limit. This is what we used to create the optimized image for our second test above.
Be clear. Make sure that the image makes clear what people will get when they click through to learn or read more. This'll help ensure that the folks that are coming to your page are actually interested in the content and will help reduce bounce.
Be eye-catching. Choose something bright, clear, or unique to stand out in the News Feed.
But as we discovered, there's no one-size-fits-all approach, so it's important to test --try a few different things, see what works, what doesn't, and iterate.
Optimizing ROI with A/B testing
Whether or not you've used A/B testing in the past, thinking about testing in the context of video can be a lot to wrap your head around. There are all sorts of things to test, from CTA copy to colors, fonts, what photos and video clips you use, what story you tell, and everything in between. Test videos against images; test videos against other videos; test everything and improve your results over time.
What Variations to Test
Not sure which variations to test? Here are some suggestions:
Media variations: Try using different photos or video clips in a video to see which performs for you. Or, if you're testing an image, try to optimize the image to suit your needs, as we did in the second test above. In this example, WV Skydivers tested two video variations—one starting with a photo and one starting with a video clip. The video clip variation reached 10K people, while the photo variation reached only 1.2K.
Text variations: Try a couple different CTAs or change up the text to present your video differently, as we did in the test of a narrative vs. a listicle.
Length: See if a short, medium, or long video gets the best results. We tested 0:15, 0:30, and 0:45 versions of the same video in one of our tests and the 0:30 video had a stronger click through rate. But we've seen instances where a long video has performed best and those where a super short looping clip has won, which is why testing is important!
How to Set up A/B Tests
You can set up A/B tests in Facebook. To get started you'll need a Facebook page, a Facebook Ads Manager account, and some ad variations -- two or more videos, two or more images, or a combination of images and videos. Simply run two versions of your ad and be sure to keep everything the same except for the variation you are testing. This includes the ad objective, budget, target audience, and any copy that runs alongside your ad (unless the copy is the variation).
As you test, you'll begin to understand what resonates with your audience and can hone your strategy going forward. By not assuming that one type of content will work best for your advertising you can start creating ads that perform.
Animoto and HubSpot recently joined forces to create a collection of video templates for business owners looking to create professional marketing videos to promote blog posts, boost event registration, or collect leads for a product.