Changing careers can be daunting without the right skills. The great news is that you probably already have the skills you need, you just don't know it yet.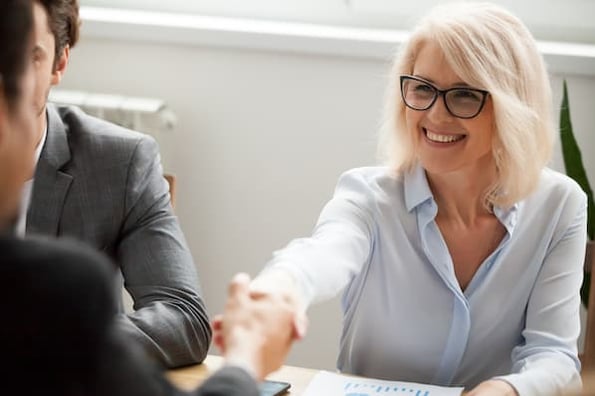 Your career path can take an unexpected turn. Maybe you're bored with your industry and looking for a fresh start. Or maybe you're just hoping to find something new to challenge you. Whatever the case, making a significant career change can be tricky.
What's the secret to successfully changing careers? Using your transferable skills.
How Can You Use Transferable Skills to Change Careers?
The first step to using your transferable skills is to understand exactly what transferable skills are.
What are transferable skills?
Transferable skills are expertise, abilities, or proficiencies that are relevant across different industries. These skills are usually acquired over time and can be gained from any life experience.
Transferable skills don't have to be acquired on the job. They can be skills you learned through volunteer work, your hobbies, or even being a parent. Your transferable skills are the culmination of your life experiences. When considering what transferable skills you have, it's important to keep an open mind and be creative.
That may sound complicated, but it doesn't have to be. We've put together five quick tips for understanding and using your transferable skills. Check them out:
5 Quick Tips for Using Transferable Skills
1. Identify the Skills That Set You Apart
Before you can decide which of your skills are transferable, identify all of the skills you have. When people think of transferable skills, their minds tend to gravitate toward the same examples: teamwork, leadership, or people skills. The problem with relying on those skills is that most other job candidates have those abilities as well.
To make a successful career change using transferable skills, pinpoint what makes you unique. Take an hour out of your day to sit down and create a list of the skills you have, and place those skills into two different categories:
Hard skills - Skills dealing with data and technology
Soft skills - Skills dealing with people or communication
Each skill is significant at this point in the process, even those you think won't matter. It works to your advantage to write down anything that might be relevant to your job search -- you can always edit later. Once you've created your list, narrow it down to your four strongest or most unique skills. This will leave you with a few skills to focus on during your job search. Always be sure to use a mix of both hard skills and soft skills.
2. Understand How Your Skills Translate
The next step is understanding how your skills translate to a new industry. Human resources professionals evaluate people with linear career paths. That's both an advantage and a disadvantage for anyone looking to change careers.
It's a disadvantage because you're not the typical candidate, and that might make an employer wary. It's an advantage because you have skills other applicants don't, and that can set you apart.
If you can connect the dots for the recruiter or interviewer, and show them why your skills are valuable, you've already cleared the toughest hurdle.
Companies are hiring people to fill existing gaps; show them how your skills can solve for that gap. If you can show someone why your transferable skills make you the best person to solve their problem, it won't matter what industry you're coming from.
For example, after working as an elementary school teacher for 20 years, Molly decided she's ready to move into a second career. She's always wanted to work in marketing, but fears she doesn't have the right experience.
After reviewing the skills she acquired as a teacher, Molly's decides her top four transferable skills are:
Curriculum Creation
Lesson Planning
Classroom Management Skills
Tutoring
Using these skills as a base, Molly decides that targeting project management jobs would be a good fit for her. Molly has experience creating complex lesson plans and leading a group of more than 20 people (her students) in completing daily tasks.
She also has experience working with several external teams (parents, school faculty, and the school district) in accomplishing set goals and meeting expectations (i.e., student test scores).
By understanding how her skills as a teacher translate to a project manager role, Molly is able to target new career opportunities and a new career field.
Taking the time to understand how your transferable skills can work across industries, and explaining that during your job search, will take you far.
3. Rid Yourself of Industry-Specific Jargon
Every industry has its own buzzwords and jargon. Those buzzwords can be crucial in signaling to others in your industry that you know what you're doing, but they can be a hindrance if you want to change careers.
When targeting a new career path or industry, rid yourself of your industry jargon. If you don't, you run the risk of alienating your interviewer or confusing them. Keep the message simple, and focus on your skills and how they can benefit the company.
The same goes for your resume and LinkedIn account as well. Remember, human resources managers and recruiters might not understand why you're applying for a job outside of your current industry. Packing your resume with unrelated buzzwords will only confuse them more.
Your resume is probably going to be read by an Applicant Tracking Systems (ATS) before a human ever sees it. If you use too many unrelated industry buzzwords in your resume, it may get thrown out before you even get the chance to talk to the hiring manager.
4. Use the Right Resume Format
The traditional reverse-chronological resume format is good, but have you considered that there might be a better way to highlight your skills? There are three different resume formats, and each one has its advantages. As someone looking to make a career change, the functional resume format is an ideal choice. Here's a look at what a functional resume format looks like:
The functional resume format focuses more on your transferable skills and less on your career experience, making it perfect for anyone who wishes to make a career change. It places the focus on the skills you have, not the experience you lack
5. Use Your Cover Letter to Your Advantage
The final step for using transferable skills to your advantage is to write a convincing cover letter.
Remember, a cover letter is not a regurgitation of your resume. It's your introduction to the company and your chance to explain why you're looking to change careers. Your resume can only tell the story of what skills you have, while your cover letter tells the story of why those skills are valuable to the company.
Take time to talk about your transferable skills and explain why you're changing careers. Focus on the positive, and explain how your unique skills can help the company solve its problems. You are a unique candidate, and a cover letter is your chance to pique their interest.
If You've Got It, Flaunt It
You've got mad skills; it's just a matter of knowing how to use them. Remember that finding a clear way to communicate how your transferable skills work across industries is key for using transferable skills to change careers.
Looking for more career advice? Check out the HubSpot Careers Blog.