Twitter announced today the latest of its efforts to fight platform abuse and maintain authenticity on its network.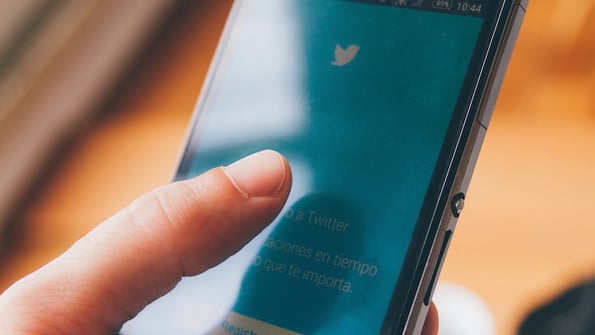 This week, wrote Legal, Policy and Trust & Safety Lead Vijaya Gadde in a statement, Twitter will begin removing locked accounts from users' total follower counts, potentially causing these numbers to drop significantly for some.
You should be confident that the follower numbers presented across Twitter are meaningful and accurate. We're introducing a change to follower counts as part of our work to make Twitter a more trusted service for public conversation. https://t.co/A2ZEGHjOZ8

— Vijaya Gadde (@vijaya) July 11, 2018
An account becomes "locked" when Twitter detects some sort of sudden suspicious activity from it, like tweeting a high number of out-of-context mentions or several links to false content.
In these cases, Gadde explains, the network lets the account owner know about the activity, and requests that it be revalidated with a new password. Until that happens, the account remains locked and the owner is unable to log in.
Now, these accounts will be removed from total follower displays for all users globally.
The majority of users, says Gadde, will lose a maximum of four followers -- but those with a significantly higher following, like celebrities or major verified brands, might see a major reduction in these numbers.
These changes will take effect over "the next few days," writes Gadde -- starting as early as this Thursday, according to the New York Times.
The announcement comes after a recent report from the Washington Post that Twitter is suspending roughly one million suspicious accounts each day since about May.
Twitter's stock price fell the business day after the story ran, but since rebounded -- and has held steady in the hours following today's announcement.
Source: Google
Most of this recent activity from Twitter -- from its sweeping removal of suspicious accounts to removing locked ones from total follower numbers -- are part of its ongoing efforts to improve the "health" of the social network.
In March, Twitter posted an official request for proposals from the public to conduct a comprehensive study of the social network's ability to maintain, as CEO Jack Dorsey put it, "collective health, openness, and civility of public conversation."
Along with such other Big Tech counterparts as Facebook and Google, Twitter has come under fire for not only failing to sufficiently fight platform abuse -- but also, for allowing the network to be weaponized by foreign actors with the spread of false and divisive content to influence the 2016 U.S. presidential election.
Some public figures have been especially outspoken about their dissatisfaction with Twitter's response to this ongoing crisis of communication -- and according to our own survey data, skepticism of the company's ability to truly resolve these issues is somewhat widespread.
Data collected using Lucid
If and how this latest move from Twitter will have a significant, lasting impact on the network's health remains to be seen -- but as for its impact on users, some are likely to experience more setbacks than others.
"Follower counts have always been a controversial metric," says HubSpot VP of Marketing Jon Dick, "but it's the main way marketers assess the reach and influence of someone on social media."
"Follower counts have always been a controversial metric."

- HubSpot VP of Marketing Jon Dick
"The people who will be most impacted are the 'influencers' who have tried to buy their way to the top," Dick explains, who might see more of a drop in follower counts than those with a more authentic Twitter audience.
"Many influencers have built genuine audiences through high quality content, and they shouldn't have much to worry about," he continues. "The rest ... watch out."