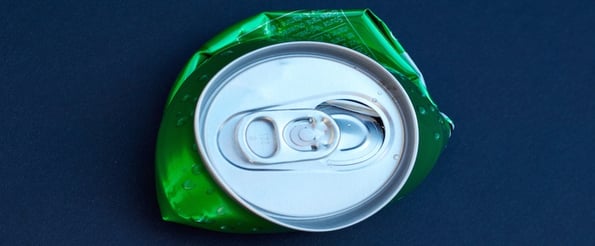 As an avid squash player, I compete against players of various styles, skill levels, and ages. The other night I played against someone I usually beat, but on this night I lost.
Sometimes losing is a matter of having an off night or something is weighing on your mind. That wasn't the case. I lost because I underestimated my opponent and took the match too lightly.
My usual habit during the five-minute warmup is to conduct a mini SWAT analysis. I watch my opponent closely to identify strengths, weaknesses, opportunities, and threats during the match. Then I develop a mental strategic plan that will give me the best chance of winning. Sometimes the plan works from the start, but sometimes I have to adjust my thinking based on the actual play in the game.
My downfall in the losing match was being overly confident, thinking all I needed to do was show up to win. I never even guessed my opponent would shift his strategy or change his style of play to outplay me.
I mention this story because I see similar scenarios happening in sales, both in the pursuit of new accounts and the maintenance or growth of existing accounts. I see sales professionals going into final presentations or responding to a request for proposal totally unprepared because they're relying on the same old comfortable way they've always sold. Let's face it: Buyers have changed, their criteria have changed, and the way they buy has changed. So has the competition as they change their approach to adjust to the new buying realities.
One salesperson recently told me she had just lost a deal to a traditional competitor, one she normally beats. "Why did you lose?" I asked. To her credit, there were no excuses. "Because the competitor changed, adjusted their methodology, and effectively positioned against our services. I should have been better prepared," she said. "I underestimated the competitor, and they flat out beat me."
Just like my squash game, if you want to win in sales, come prepared and wear your game face. Treat every opportunity as a nugget of gold. Do everything possible to understand the client's needs, the competitor's strategy, and how you can best position yourself. You may not always know who your direct competitors will be, but you should know the usual players and you better prepare for each touchpoint in the process.
To help you avoid underestimating and consequently getting crushed by your competition, here are seven tips on how to prepare more effectively.
1) Follow your competitors on social media.
Read what competitors are saying on Twitter, LinkedIn, or even Facebook. Are there any hints of changes in approach? Is there information you can use in positioning and messaging? Have they launched a new product? Hired a new executive? All of these may indicate a change in their approach.
2) Set up competitor alerts.
Use Google alerts or another alert system to push information to you via email. Follow what is being said about your competitors in media placements, articles, blog posts, and press releases.
3) Leverage LinkedIn connections.
See if competitors have recently connected with your client contacts, or if your contacts are following a competitor's site or group on LinkedIn. Look at open positions your competitor is hiring for, as this may also provide insight into a directional shift.
4) Talk to your marketing team.
Don't forget to talk to your friendly neighborhood marketing department. They most likely keep files on and track your company's direct competitors.
5) Capture and share tribal knowledge.
Check your CRM system or ask sales colleagues about what they are seeing. Whatever you find out, make sure to share competitive information with your team.
6) Sign up for competitor's blogs and newsletters.
It never hurts to sign up for a competitor's blogs or newsletters to keep tabs on what they're saying. Trust they are signed up for yours.
7) Download and review material from competitor websites.
Don't forget to visit competitors' websites. You can often find new information, featured white papers, or research on their sites that may show a shift in an approach.
We operate in an ultra-competitive world where barriers to entry are diminished and commoditization threatens many industries. To be successful and avoid underestimating your competition, you must be prepared, strive to differentiate your products and services, and provide extraordinary value to prospects and clients.
How are you underestimating your competition? How many of these tips are you already implementing? What else can be added to this list? Post your ideas in the comments or email me directly at jim.brodo@richardson.com. I will send you a new Richardson t-shirt!