Data is one of the primary drivers of business strategy and projection, however, many decision makers don't fully understand how inaccurate data collection and poor data maintenance can negatively impact their marketing, sales and bottom line.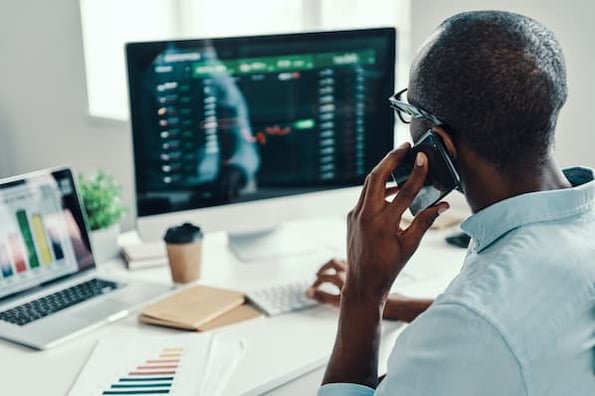 According to research by IBM, bad data costs U.S. businesses $3 trillion per year, and unfortunately, bad data's impact doesn't end there:
According to the 1-10-100 data quality principle, the relative cost of fixing a data error increases exponentially over time, which is likely how it's reached the $1 trillion mark by now.
If we apply that principle to customer relationship management (CRM) systems, the cost of preventing bad data from entering a CRM system is $1, the cost of correcting existing problems is $10, and the cost of fixing the problem after it causes a failure, either internally or with a customer, is in the neighborhood of $100.
On average, lists are decaying between 22 to 30 percent each year.
According to Sales & Marketing Institute and Dun & Bradstreet, every 30 minutes, 120 business addresses and 75 phone numbers change, 20 CEOs leave their jobs, and 30 new businesses are formed.
Bad data sneaks into the CRM — whether it's data that is missing, inaccurate, entered into a wrong field, non-conforming, or duplicated — and slowly deteriorates the system's value while increasing the cost of remedying a culmination of small data errors.
For example, poor data quality dramatically impacts marketing efforts, with stale lists decreasing deliverability rates and increasing spam labeling.
These simple missteps can mean the difference between a successful campaign generating hundreds of thousands of dollars, and one barely reaching your target audience and creating engagement. Having high-quality data in your CRM is key to delivering positive experiences and increasing revenue.
With accurate contact information, such as validated email addresses, and data that is regularly cleansed and standardized, you stand a better chance of reaching your customers in a timely fashion with news, product promotions, and upsell opportunities.
Bad data can impact user adoption in the following costly ways:
The Impact of Bad CRM Data
1. It limits the ROI.
This easy CRM calculator determines that for 50 users over a three-year period and factoring in administrators and add-ons, a company's spend for the CRM is close to $400,000. That's completely wasted if no one trusts the output.
As a sales rep wastes time searching through duplicates looking for the right account, they are less likely to adopt the CRM. Or if data is missing or inaccurate, making it harder to reach contacts, they may opt for other methods to access information.
2. It can fluctuate too much.
The key is to aim for consistency. If the data quality is consistently robust, it builds trust in the data and the teams that need to leverage that data will start to see it as trustworthy. In turn, they're more inclined to use the data to make business decisions and forecasts, making their jobs easier and their teams more effective.
A marketing rep experiencing inaccurate segmentation due to missing or inaccurate data or email addresses will experience a massive bounce rate and have limited trust for the system.
3. It fosters bad habits.
This is across all roles. When a user doesn't trust the data based on experience, he or she will make little effort to ensure the data entered qualifies as "good." But, when the data is good and trusted, users won't be as likely to input bad data. They won't want to "muddy the water."
A manager who depends on CRM data for accurate forecasting/pipeline data is getting inaccurate reports due to duplicates, missing, and inaccurate data. The manager may turn to external resources for data, sending a message from the top down that the CRM isn't useful.
Luckily, there are ways to minimize bad data by instituting a clear process for achieving and maintaining high-quality data. The result is a well-oiled CRM machine, filled with reliable data that fosters respect for the system and the data quality processes the administration put in place, and high user adoption across sales, marketing and other business units.
Let's discuss what types of data your team should be storing in your CRM to improve communication and business processes.
What's included in CRM data?
1. Identity Data
Identity data includes descriptive details that can be used to identify your customers, leads, and contacts. Ideally, this data should support your targeted outreach efforts. Identity data can include:
Name— Typically includes the contact's first and last name.
Mailing information— Physical address where the contact can receive mail or product.
Email address and telephone number— Additionally, it's worth noting if the contact has a preferred method of communication.
Social Media— Links to social media accounts and preferred social media handles.
Relevant personal information— Date of birth, account information related to your product or service.
2. Descriptive Data
Descriptive data includes lifestyle details relevant to your contacts. This data gives you a holistic picture of who your leads and contacts are on a more personal level, providing insight on their general choices. In your CRM, descriptive data can include:
Career and education details— Company name, profession, and education level.
Family details— Contact's marital and parental status, how many children they have.
Lifestyle information— Homeownership status, car ownership status, general interests.
3. Quantitative Data
Quantitative data includes measurable data points that can help you interpret how your contact has interacted with your company. Here are some examples of quantitative data for your CRM:
How many purchases the contact has made from you, and the average order value.
How often they visit your website, and what sources brought them to your website.
Service tickets filed.
How often they engage with your company on social media platforms.
4. Qualitative Data
Qualitative data can be stored in your CRM to inform you about your contact's attitudes, motivations, and behaviors that relate to their buying decisions. This information is typically gathered from direct feedback and surveys administered by your company. Questions that can support your company in gathering qualitative data include:
How would you rate our company's customer service?
How satisfied are you with your purchase?
Why did you make this purchase (for yourself, gift, etc.)?
What made you choose this product?
Ideal CRM Data Structure
Now that you know what kind of data you should have in your CRM, let's discuss how you should keep this data organized. Here are some examples of how you can use HubSpot CRM to best leverage relevant data.
1. Lifecycle Stage
The lifecycle stage categorizes contact data by their level of sales readiness. In HubSpot CRM, the contact lifecycle stages are:
Subscriber — Someone who has signed up to receive content updates from your company.
Lead — An individual who has expressed interest in your offer or company beyond a basic subscription.
Marketing qualified lead — A contact that has been qualified by your company's marketing team.
Sales qualified lead — A contact that a member of your sales team has qualified and identified as a potential customer.
Opportunity — An individual who is part of an open deal with your organization.
Customer — A contact who has closed a deal or purchased from your organization.
Evangelist — A customer who has promoted your products, or referred other potential customers.
Other— Can be used for contacts who do not meet any of the above criteria.
A contact's status can be changed manually, upon import, or automated through workflows as they progress through your sales process. By filtering this data, you can focus your communications with contacts who are more ready and likely to buy.
2. Lead Status
In addition to the lifecycle stage, tracking the lead status for contacts who can be classified as sales qualified leads can provide insightful data to your CRM record. Here are the lead status options in HubSpot CRM:
New
Open
In Progress
Open Deal
Unqualified
Attempted to Contact
Connected
Bad Timing
This property can also be updated manually, open import, and through automated workflows. Lead status can streamline communication among your sales team members, enabling anyone who comes across the contact record to pick up right where the last rep left off in the sales process. For more information on using lead status, check out this post.
3. Custom Objects
While standard contact data options can fit the needs of many sales teams, there are many instances where teams need to log additional data in their CRM. In this case, custom objects are a useful way to store any and all relevant information in your organization's CRM.
Using custom objects allows your sales team to easily log and categorize all relevant data that doesn't fit into predefined contact options, giving ultimate flexibility for logging and leveraging useful information.
To learn more about CRM data management, read about how to get your team to use a CRM next.
Editor's note: This post was originally published and has been updated for comprehensiveness.