There are a number of customer relationship management (CRM) tools on the market today, each of which comes with many features, integrations, and capabilities.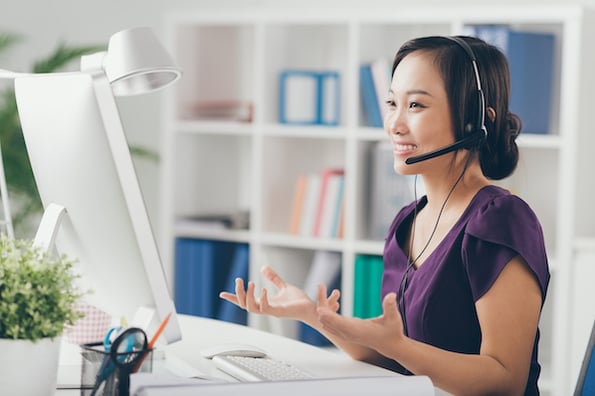 So how do you select the right CRM for your team?
Additionally, every CRM has the ability to carry out a wide variety of tasks.
What are some examples of those tasks? And how can you ensure you're taking full advantage of your CRM?
In this blog post, we'll review seven of the best CRMs on the market to help you narrow your search as well as offer use cases for each tool to provide insight into how you might use a CRM.
CRM Examples
HubSpot
Salesflare
EngageBay
Dynamics
Salesforce
Zoho
BIG Contacts
Pipedrive
Freshworks
ActiveCampaign
Examples of CRM Software in Use
Here are nine CRMs available today and examples of how you might use them.
HubSpot is a CRM platform —meaning, it tracks customer relationships as well as facilitates marketing, sales, and service processes. HubSpot is ideal for any scaling business (whether you're small, mid-sized, or enterprise) and any team (such as marketing, sales, customer service, operations, or C-suite).
The platform combines Marketing Hub, Sales Hub, Service Hub, and CMS — along with hundreds of available integrations — to help you align all internal teams, gather meaningful insights, report on (and share) success and growth opportunities, create remarkable customer experiences, increase adoption, and delight your target audience throughout every moment of the buyer's journey.
HubSpot serves as a single source of truth when it comes to managing your customer relationships — and with an exceptionally easy user experience (UX), you can spend more time on your customers and less time on software management and manual activities. And speaking of your customers, they are a major part of what differentiates HubSpot from other CRMs on the market — HubSpot centers everything you do around your customers and the customer experience. As a result, you're able to grow better and help your customers grow better, too.
Example of HubSpot in Use: Align Your Data
HubSpot syncs every interaction that happens between you and a contact to that contact's timeline. This creates a single source of truth for every member of your team, from sales to marketing to service to ops.
This also makes it easy for your team to refer to and apply that contact data as needed — and as a result, you'll have the data alignment that's necessary to effectively increase customer loyalty and delight.
Not to mention you'll be saving time in the process since HubSpot will enter, sync, and update your contact data for you — no more manual entry.
Source
Salesflare is a B2B sales CRM platform, as it's built specifically to track and organize your B2B operations. Salesflare is built from the ground up to track everything automatically. Their CRM automatically creates contacts and enriches them with additional details including email signatures, complete customer timelines, and nudges you to follow up.
The Salesflare CRM has a built-in email sequence tool that allows you to send personal emails at scale, which can make your outreach way more efficient. And if you're a heavy LinkedIn user, you'll appreciate their LinkedIn sidebar too, which allows you to create contacts from LinkedIn and find their email, all in a few clicks.
Example of Salesflare in Use: Track Your Sales
If you're in B2B sales, it can be hard to keep track of every lead in your pipeline in an organized way. Sometimes leads slip through the cracks, you can forget details, or you can follow up a little too late and lose the momentum.
That's exactly what a B2B sales CRM platform like Salesflare is built for. It makes it very easy to keep track of your leads, so you don't have to miss any details or lose out on revenue. Salesflare is also a great tool for sales managers who want to keep an eye on what their team is doing and coach them accordingly.
EngageBay helps small businesses manage customer relationships and sales processes effectively. It provides a wide range of features such as contact management, sales automation, lead capture, and marketing automation.
EngageBay is also used by companies to manage their sales and marketing efforts. The software provides users with tools to create and track leads, as well as follow up on sales opportunities. EngageBay also helps companies measure their marketing campaigns to see what's working and what isn't, so they can adjust their strategies accordingly.
Overall, EngageBay is an excellent CRM for businesses of all sizes. It is easy to use and comes at quite an affordable price too.
Examples of EngageBay in Use: 360-Degree Customer View
In today's world, having a complete view of your customer's journey – from the beginning to the end – is paramount. By leveraging data from various channels, companies can begin to understand their customers on a deeper level. That's what EngageBay's unified CRM does.
The all-in-one platform connects all the tools and sources its data from the CRM – allowing teams to work in tandem with real-time information. The 360-degree view draws on each customer's source, scores, and calls, and offers a complete picture to the business owner or sales manager. This helps sales teams discover new opportunities, close deals, and predict what the customer preferences could be.
Microsoft Dynamics is a CRM and enterprise resource planning (ERP) software meant for improving sales and marketing productivity. The CRM gathers social insights, provides cloud-based campaign management, and offers business intelligence.
Choose to have your CRM delivered by cloud, hosted, or on-premises. Microsoft Dynamics offers apps so you can manage your relationships with customers via mobile device as well as integrate and sync data from social media with your CRM.
Example of Dynamics in Use: Get In-Depth Customer Insights
A CRM has the power to provide a 360-degree view of your customers and Microsoft Dynamics is no exception. The CRM's real-time customer data platform provides artificial intelligence (AI)-powered insights that tell you how to acquire valuable leads and customers, who your audience members are, what they need, how you can delight them, and more.
There are also real-time insights about your customers based on behavioral, demographic, and transactional data as well as engagement and customer feedback (e.g. survey data). This allows your team to apply these insights for targeted and personalized sales, marketing campaigns, support, and more.
Salesforce's CRM, Customer360, brings customer data plus sales, service, marketing, commerce, IT, and analytics together in a single location for quick access, shareable insights, and easy collaboration. The CRM is capable of lead and contact management, sales opportunity management, workflow rules, automation, and customizable reports and dashboards. It's also accessible via mobile app.
Salesforce offers a number of apps — such as Einstein AI — that make it easier to achieve your unique goals. There are also Employee Experience features within the tool to simplify work collaboration and increase motivation.
Example of Salesforce in Use: Automate Repetitive Tasks
Like many CRMs options, Salesforce automates repetitive and time-consuming tasks. The Einstein AI feature uses AI to provide your team with data about all past interactions with customers. This allows you to engage more thoughtfully and improve relationships with your customers. It also increases productivity by providing your team with the information they need such as intelligent case classification and next actions.
Einstein AI also makes the process of providing remarkable customer service and support easier by recommending certain actions to reps, personalizing support for customers, and automating support when possible with bots to save reps time.
Zoho is a CRM that's fully cloud-based, integrated, and offers a variety of features including lead management and scoring, workflow automation, analytics, and marketing and process management. Zoho's AI sales assistant, Zia, interprets CRM data, tracks website visitors, and predicts sales. These sales predictions also surface leads who are most likely to convert and deals that are most likely to close.
Zoho's gamification feature keeps your reps motivated and focused on quota while the Google Ads integration aligns your sales and marketing teams by bringing your business's ad spend and sales revenue to light. Lastly, use Zoho to provide omnichannel support for customers and leads over the phone, email, live chat, social media, or in-person.
Example of Zoho in Use: Provide an Omnichannel Customer Experience
Zoho allows you to provide an omnichannel customer experience for your contacts — meaning, you can support your audience via email, live chat, social media, or an in-person meeting, all without ever leaving the CRM. Any data obtained through these interactions will be saved to the CRM automatically.
Bring all of your emails into the CRM and send messages directly from the the tool. Your email conversation history will be updated and saved after every correspondence. The same goes for your phone calls — take and receive sales and support calls from Zoho so all conversations are logged and you don't ever have to leave the tool. You can also host meetings and lead presentations from from the CRM.
Source
BIGContacts simplifies customer relationship management with its easy-to-use design and intuitive interface. The CRM tool is a reliable way for businesses to stay on top of all customer data and interactions. It provides a 360° view of contact data, including previous touches, social media profiles, notes, files, and upcoming activities. The tool enhances team collaboration, provides actionable business insights, and helps increase organizational productivity.
BIGContacts offers sales pipeline management, webform connection, lead nurturing, and task tracking. There are also custom reports and dashboards that allow you to gain better visibility into your business operations. BIGContacts can also be a powerful tool for task management with detailed calendar views, automated recurring tasks, and custom reminders.
Example of BIGContacts in Use: Personalized Drip Campaigns
Personalized interactions play a monumental role in improving customer relationships. They help customers feel valued, contributing to improved brand loyalty and customer retention. BIGContacts helps businesses leverage the customer data available to craft more meaningful and engaging experiences.
Automated drip email campaigns that adjust based on contact activities can be set up using BIGContacts. These emails provide you the opportunity to connect with prospects and customers at the right time. Furthermore, email templates are available, which can save a considerable amount of your time. You can also create your templates and save them for future use.
Pipedrive is a sales CRM and pipeline management tool ideal for small teams. The software comes stacked with features for tracking performance, managing deals, predicting revenue, and automating repetitive tasks. Pipedrive automatically visualizes your pipeline so you're able to identify where your efforts should be focused.
Pipedrive includes sales forecasting and integrations so you can pair your current tools such as Mailchimp or Zapier with your CRM. There's also a security feature that clarifies how your business data is being used.
Example of Pipedrive in Use: Track Your Data and Security
Use Pipedrive to keep track of your data and security — the software monitors all ways in which your company's data is accessed and who's accessing it. Identify suspect users and activities in real-time, all via a single security dashboard. Set notifications that alert you about when and where user log-ins occur. Lastly, create custom rules for secure practices (e.g. time-restricted access) to keep your CRM data safe.
Freshworks is a sales CRM and customer engagement platform that uses AI to help your sales and marketing teams provide personalized customer experiences. Freshworks is split into the Sales Cloud and Marketing Cloud.
The Sales Cloud assists with lead attraction, lead qualification, and deal engagement. It also uses AI to forecast sales and predict which actions reps should take with prospects.
Marketing Cloud helps you conduct automated conversations with customers via an AI-powered chatbot. It also uncovers details about audience behavior and engagement so you can determine where to focus your efforts and how to create highly-targeted campaigns and experiences.
Example of Freshworks in Use: Align Sales and Marketing
Sales and marketing alignment is critical to the success of any business. A CRM like Freshworks has the power to align your sales and marketing teams to increase productivity, improve collaboration, and enhance the customer experience.
Freshworks organizes and updates contact and engagement data in a single location — thanks to the Customer-for-Life Cloud feature — so sales reps and marketers know exactly who they're targeting.
ActiveCampaign is a customer experience automation platform and CRM with a number of tasks and job functions you can automate including email, segmentation, and personalization (across social media, email, live chat, SMS, and more). There are over 300 integrations — such as Shopify, Facebook, and WordPress, that you can use to tailor the CRM to your specific needs.
ActiveCampaign makes it easy to share customer lifecycle data cross-team and use it to make informed decisions about your interactions with customers (e.g. what content you should send to them, when to reach out, and what channel to reach out over). ActiveCampaign also helps you better understand your customers on an individual basis and effectively segment them by tracking buyer preferences, engagement, behavior, and unique traits.
This, along with other features like customizable campaigns and messages, allow you to personalize all communication with prospects and customers.
Example of ActiveCampaign in Use: Personalize Customer Experiences
A CRM organizes a lot of data about your customers on an individual basis — and a CRM like ActiveCampaign makes it easy to apply this data to create personalized customer experiences.
ActiveCampaign uses machine learning to automate personalization across various channels including text, email, live chat, and social media. As your business grows, you can continue to automate these one-on-one experiences to ensure you always make every customer feel like they're an individual who matters to your business, not just a number.
ActiveCampaign also has customizable Personalization Tags and Deal Fields — these features allow you to add tailored, dynamic content to campaigns, emails, SMS, web forms, deal follow-up messages, and more so you can tailor all communication to every individual.
Choose Your CRM
There are a number of ways to use a CRM and the seven use cases above are just a handful of them. Start thinking about your goals and needs to select the right CRM for your team. Then, use your CRM to start building stronger relationships with contacts, improve the customer experience, save your team time, align business data, and grow better.