Almost any business — no matter its scale or industry — stands to gain a lot from leveraging a CRM, but there's no universal, ready-made system that perfectly suits every company. And some organizations are so unique that they might not find a single CRM that covers their needs on the market.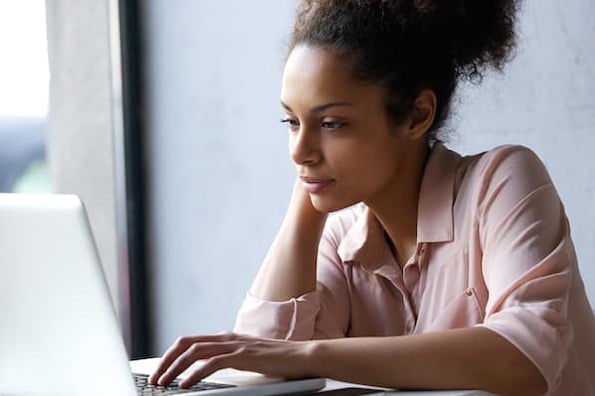 Those kinds of companies can be in a tricky position and forced to explore certain options — including creating a custom CRM from scratch.
Here, we'll get a feel for when it suits a business to create a custom CRM, why it might be better to buy a ready CRM instead, the steps to creating a CRM from scratch, and some information on custom objects — a practical middle ground between the two types of systems.
Why You Might Want a Custom CRM
Your business has needs so specific that you can't find them in a ready CRM.
Every company is different in its own right, but some are a bit more unique than others — whether that be in their structure, scale, industry, or general business needs. Building a custom CRM typically suits those kinds of organizations.
Those businesses might have needs or carry out processes too specific or unorthodox to find in a ready CRM — they don't fit the cookie-cutter mold and restrictions set by an established system.
For instance, schools occasionally have a hard time aligning with ready CRMs. Universities, grade schools, and daycares have both students and parents to communicate with and account for, and the concept of "deals" — which is central to several CRMs — isn't always applicable in the context of their operations.
Your business only needs a handful of CRM features.
Some businesses might not need all the functions, bells, and whistles of a ready CRM. Their operations might be lean enough to only need a handful of the features those kinds of systems offer. In these cases, companies might find it more practical or cost-effective to create a CRM from scratch that only covers the bases they need.
Why You Might Not Want a Custom CRM
It's generally not cost-effective for smaller businesses.
A custom CRM is often a massive, up-front investment. The price generally hovers in the tens of thousands of dollars, but a system with a particularly extensive suite of features might cost over $100,000.
The tradeoff with that pricing scheme is that you don't have to pay a ready CRM's subscription costs long-term — which, depending on the size of your business, can be as much as a few thousand dollars per month.
But the most expensive plans ready CRMs offer are reserved for large enterprises. Smaller businesses often pay much less for pre-packaged CRMs, so in many cases, creating a custom system isn't cost-effective for those kinds of organizations.
Training can be harder without established resources like videos/tutorials.
Another concern with creating a CRM from scratch has to do with training. Custom CRMs don't come with the same established resources ready CRMs have for making employees comfortable with the new system.
Businesses that sell ready CRMs might have dedicated trainers that can personally walk your employees through the system or other materials and content to for them use as references when learning the CRM's ropes, like this tutorial video from HubSpot:
Getting an entire company up to speed on a custom CRM can be a drain on energy and resources — for everyone involved. Management has to invest in the means to teach its employees how to leverage the system, and those employees have to allocate a lot of time and effort to hash out how the system functions without external reference materials.
Ready CRMs are more proven and polished.
Any recently-completed custom CRM is the first of its kind — it's a brand new software that hasn't been time-tested, consistently upgraded, or thoroughly refined. A ready CRM has likely been on the market for a while.
That means it has probably received considerable attention, is routinely debugged, and has gone through at least a few updates. That kind of history makes going with an established brand the more stable option for many — if not most — businesses.
How to Create a Custom CRM Solution
Understand your goals, needs, restrictions, and budget.
Determine your preferred features and technical specifications.
Address UI/UX design.
Program and conduct QA.
Test and launch your CRM.
Consistently maintain and monitor your system.
1. Understand your goals, restrictions, and budget.
The first step to creating a custom CRM is gauging if and why you need one. You have to carefully consider what you want out of your system — what are you hoping to achieve with your CRM?
Are you looking to reduce costs through automation? Do you want to make interdepartmental collaboration more fluid and accessible? Would you like to shape new sales strategies based on advanced analytics?
Pin down exactly what you want out of your CRM. That will inform what kind of system you ultimately construct — a choice that will fall into one of three categories:
Operational: CRMs designed to streamline and simplify an organization's main business processes
Analytical: CRMs that rely on data gathering and analysis to help the companies better serve their customers
Collaborative: CRMs that enable a company's marketing, sales, and service departments all share customer information freely with one another to improve company-wide synchronicity
From there, consider other restrictions your company might run into when constructing a custom CRM. Make sure you have everything squared away concerning your company's privacy policy and other legal factors. You also need to consider who will be using the system and the various degrees of access your staff will have.
Finally — and perhaps most importantly — understand how much you're willing to spend on this new system. Custom CRMs aren't cheap, and the price tag can add up quickly when you want to include additional features. Have a firm grasp on your financial situation, and set an appropriate budget for your system.
2. Determine your preferred features and technical specifications.
Here's where you make your wishlist. Identify the various features you want to include in your custom CRM. Do you want sales analytics features? Account management tools? A knowledge base? Client segmentation resources? Integrations with certain third-party applications and services?
Consider these kinds of questions and pour through and pin down all the features you want. Then, vet those features to identify the ones you absolutely need. Once you have both your wants and needs accounted for, choose a suite of features that's in keeping with your goals and budget.
3. Address UI/UX design.
Your custom CRM's interface and usability might be the two key factors in setting the bar for what your employees can get out of your system. They also dictate how smoothly your staff will be able to transition into using it.
This point is crucial, and you need to pay careful attention to it. Most likely, you'll bring on a third party to shape your UX — a skilled developer who can create a seamless user experience, no matter how complex or straightforward your CRM needs to be.
And a custom CRM should be just that — custom. If you're building a CRM from scratch, it should reflect your brand identity. You can use a ready CRM as a starting point for what yours will look like and how it will function, but ultimately, your design should be yours.
Once you have this part of the system mapped out and approved, you can move onto the next step.
4. Program, conduct QA, and test.
Once you've locked down and presented your design and prototype to your development team, programming can start. You have a framework in place — now, it's time to flesh it out. You need to set hard deliverables and have a project roadmap for this stage.
From there, your development team will start programming and building a system architecture. Once all that's in place, your organization will conduct QA and department-specific testing to ensure that your new CRM is free from defects and bugs before your staff starts leveraging it.
5. Launch your CRM, and train your staff.
Once you've tested your custom CRM to the point that you feel confident in its usability, functionality, and lack of bugs, you can begin your launch. This is a gradual process. You can't just push a button and say, "Well, our new CRM is totally good to go now!" It's not that easy.
You have to introduce the system into your company's workflow smoothly — carrying out any sort of database integration you'll need to get things off the ground. You also have to install your new CRM on all your company devices.
And perhaps most importantly, you need to teach your staff how to use the system. You have to have a solid training infrastructure in place to ensure that your employees are making effective use of your CRM.
6. Consistently monitor, maintain, and improve your system.
Your custom CRM probably won't automatically be the best it can be, right off the bat. You might run into bugs, receive complaints about certain features, or find bits and pieces of the system that have room for improvement.
The key here is to encourage and respond to feedback from your staff. Have them highlight what they do and don't like about your CRM, and use that insight as your primary reference point when making adjustments and updates.
You might have features that you don't wind up using, or you could be missing some key functions that you initially overlooked. Your custom CRM is like virtually any other kind of software — it's going to go through various iterations and updates. Keep a pulse on how your staff is responding to your system, and adjust accordingly.
Custom Objects: a Way to Bridge the Gap
When it comes to CRMs, the concepts of ready and custom aren't always mutually exclusive. Some ready CRMs offer features known as "custom objects" — structures for storing kinds of data that aren't in keeping with the system's standard features.
For instance, a ready CRM might only cover a handful of data structures — like contacts, companies, deals, and tickets. But if that same system allows for custom objects, businesses can create resources to account for factors like shipment information associated with deals or app usage associated with companies.
Ultimately, creating a CRM from scratch won't be right for every business. It often takes a massive up-front investment, considerable effort, and a lot of time to plan, construct, and launch.
If your business is considering creating a custom CRM, you need to make sure it's cost-effective and absolutely necessary. If you can find the features you need in a ready CRM at a more sensible price, you should err on that side — particularly if that system allows for custom objects.