We are all constantly trying to get in touch with someone -- a potential sales prospect, employer, influencer, or so on. The problem here is that we need to reach someone because we need something.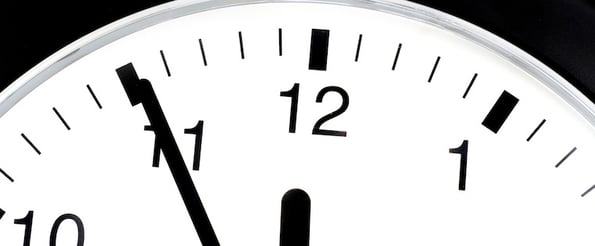 But nobody cares about what we want, they care about what they want.
Remember that the people you are talking to are a hundred times more interested in themselves and their wants and problems than they are in you and your problems.
-Dale Carnegie, author of How to Win Friends and Influence People
The 5-Minute Email
When most of us open a prospecting email from someone we don't know, we're not screening for value -- we're screening for how a reason to ignore the email. We think:
Who is emailing me (and is this spam)?
What do they want?
How long will this take?
To get positive responses to all three, I follow Matt Gratt's 3 P's of outreach:
Personalized: This goes beyond including a name in the greeting, into unique information that is truly only valuable to the recipient.
Positioned: This is a critical step in understanding when to reveal your ultimate ask of the recipient.
Persuasive: This is where you strategically convey a sense of urgency without begging. I recommend avoiding the word "please" all together and instead focusing on what makes this ask a mutually beneficial opportunity.
Let's delve into the last one -- persuasive.
Recently, I was interested in re-publishing one of my blog posts on LifeHacker. Here's the exact email I sent to one of their editors:
Hey Tessa! I just noticed you published a post from a buddy of mine (Leo Wildrich) and saw that it did really well for you.
That's awesome, glad that one performed so well! Leo's a great writer.
I figured since that article was able to generate those kinds of views, you might want to check out this article I wrote that covers a very similar angle. It tackles 5 studies that show some interesting ways that our brains try to sabotage our goals. I really think this is something that the Lifehacker audience will love and I know it'll perform well.
I've attached it for you, or you can check it out live on the Buffer blog. If it's a fit, I'd be glad to have you republish it. :)
Let me know what you think, and have a great week.

Here's what I was thinking when crafting this email:
1. I began the post by citing a mutual connection. This made me less of a stranger to her.
2. I then focused on her desired success (through Leo's work) before transitioning to my own work. This made it clear I cared about her work.
3. By attaching the post, I didn't rely on her to make any effort to ask for the post or not. She's likely very busy, and can now give my post a quick skim to decide if she's interested.
She later responded with:
Boom!
Since then, I've used this email outreach strategy to build various connections at various organizations. It's helped me get my content placed on different sites, as well as generally build connections with people who can help me in my career. I talk more about my different experiences
here
, if you're interested.