I went to a networking event the other day and the minute I got home, I did what I was supposed to do: I sent out a dozen follow up emails to the people I met.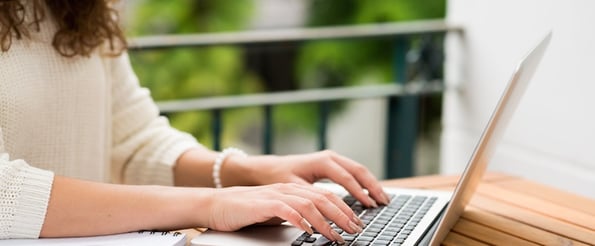 The emails went something along the lines of ...
Follow Up Chat
Hey Ariana!
Wanted to follow up on what we talked about tonight. I wanted to see if you're still interested in moving forward with the deal we talked about.
Let me know.
Best,
David

I felt accomplished. I feel good about this. I'm gonna close some deals! Time for a drink …
But you probably won't be surprised by the response I got: No response. None.
I thought to myself, "Really? Not one person can take just one minute to respond to my email?"
This was the big lesson I learned the hard way ...
Generic, "checking-in" emails don't work.
This standard follow up email isn't about checking in. We're trying to accomplish something with each message - whether that be closing a deal, getting a job, or solidifying a new connection.
So before we move on to five steps to write an amazing follow up email, let's rewind and look at four reasons why the email above accomplishes nothing.
It's not personalized. I didn't say a single thing that would interest Ariana.
It's obvious I was just eager to close a deal so I can make some $$$.
I didn't even remind her what we talked about at the event.
I didn't provide specific action steps to move forward.
That's not even the extent of it, but it's clear why I didn't get a response. I gave her no reason to be interested in what I had to say because I didn't provide any value to her.
To get someone interested in what we have to say, we should:
Provide new (and useful) information
Tell them how we can help them
Speak in terms of their interests
Say something nice about them
Later that week, I changed my follow up approach for another person I met at the event ... and got a response. If you want your follow up emails to generate revenue, you'll need to change your approach too.
Here's the email I used.
Got someone I want to introduce you to
Hey Karl,
It was great meeting you at the Entrepreneurs in Boston Meetup last night. I enjoyed hearing your story of how you got into photography and learning about how your photography business is growing.
Thanks for recommending the Sony a6000. I'm definitely going to reach out for some advice once I get my hands on one.
In the mean time, I remember you mentioned that you've been having trouble with getting clients outside of Boston. I took some time to look into what other photographers I know are doing and I have a few solutions I think I could help you out with. I'd love to talk more about this and even introduce you to some of them.
Let me know if you're interested and we can get on the phone sometime this week around noon.
Best,
David
Boom.
So that email is more detailed and personalized. But what makes it better?
Clickthrough the following SlideShare to find out. In it we provide a breakdown of why just checking in emails are useless, and share five steps to writing an amazing follow up email.
Afterward, you'll be equipped to write a follow up email that's personalized, builds rapport, provides value, and is more likely to get you what you want.