Prospecting emails are the arch nemesis of many sales reps — they don't enjoy the process of pitching via email, particularly because, these days, people feel more bombarded than ever by their inboxes.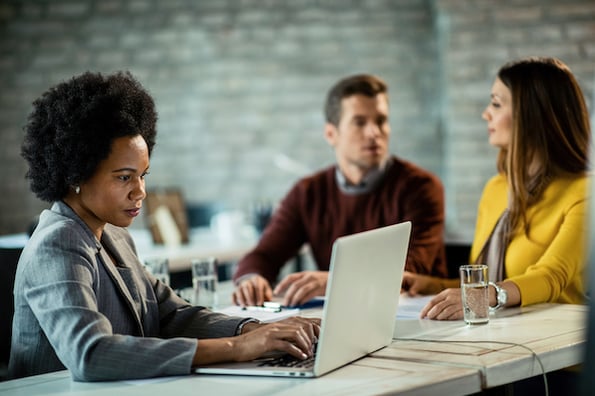 That's why many reps have developed tactics for optimizing their email open rates with the help of tools and software — but, another impactful and effective tactic for improving sales email response rate is the use empathy.
In business these days, empathy is critical to building trusting relationships between your business and prospects, encouraging communication, and closing deals.
How to Boost Email Response Rates With Empathy
Here's how you can generate a close to 100% sales email response rate from busy professionals with an empathetic approach.
1. Determine what the email recipient needs.
Rather than blasting a generic intro message, reach out to your audience personally. Time to research their company's strategic initiatives, as well as the email recipients' movement, growth, and trajectories within their organizations. Examine whether that organization is currently using, or could benefit from using, services like the one you offer and ensure you fully understand any corresponding business models.
Before sending a message to anyone, empathize with and understand that person's pain points — put yourself in this person's shoes and use the information you gather to time when a message would be most beneficial to them. — this will help you make sure your messages are well-received. (You don't want a message to annoy the recipient or fall flat.)
2. Contact decision-makers at all organizational levels.
Salespeople have a natural tendency to connect with buyers at the manager, director, and VP levels. But these days, organizations are changing dramatically, with areas of leadership concentrated within multiple functions.
When browsing LinkedIn, you may come across people holding CXO, director, or VP titles. But don't reach out to these individuals. Instead, research their direct reports, who are more likely to have needs and priorities that align with what you're able to offer — identify ways to empower that individual in their role.
3. Offer value immediately.
Here's where content comes in handy. Whenever possible, share a blog post, story, or whitepaper that could be useful to the person on the other side of the computer screen. You may also share observations about what that individual (or company) is currently doing.
All in all, you should strive to deliver exponentially more value than what you expect the company at hand to pay. Sometimes, you may also give things away for free such as consulting calls, training sessions, and even content. No matter what, be sure to treat this step as an introductory handshake to help you build long-term relationships.
4. Whenever possible, ask for an introduction.
Whenever possible, look for second-degree connections with the people you're trying to reach — and be careful when asking for these introductions.
For instance, always ask your contacts whether they would feel comfortable making the connection and be forthright about why you'd like to get in touch.
These personal and professional relationships add instant credibility to your message, signifying that you're not a stranger; rather, you're a trusted professional within a mutual connection's network.
5. Use Twitter or other social channels as complements.
As mentioned, it's no secret that business-people today are buried in emails. Build relationships and encourage open communication with prospects by sending them a head's up about your email via Twitter, where you're forced to be to the point. Rather than sending someone a long email that gets buried, you'll send a direct nudge regarding a straightforward message.
Start Using Empathy in Your Sales Emails
As a sales professional, empathy will be your superpower. Instead of trying to outsmart the noise, make your communications stand out by being as helpful as possible. Provide value to your audience by giving them information to succeed in their roles. The more you give, the more likely your audience will be to listen.
Editor's note: This post was originally published in October, 2014 and has been updated for comprehensiveness.