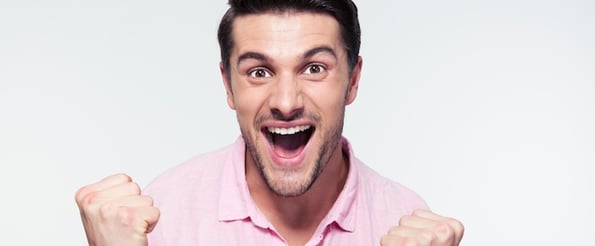 Earlier this year, Forrester made waves in the sales community with its prediction that one million sales jobs would be lost by 2020. Principal analyst Andy Hoar argued that salespeople who act as "order takers" would largely be replaced by buyer self-service and online information.
But it wasn't all bad news. According to Forrester, one type of sales job actually stands to grow in coming years. "Consultants" -- reps who work with a complex buyer dynamic and a complex product or service -- will increase in number as more traditional sales roles decline, Hoar explained.
Understandably, this has caused some panic among B2B sales reps. Several articles have been devoted to the topic of staying relevant in a tumultuous time by shifting outdated strategies and becoming more consultative.
However, are we worrying for nothing? According to a new Gartner study, salespeople still hold a significant amount of power when it comes to B2B purchasing decisions.
Survey respondents were asked to rate the likelihood that a given marketing or sales interaction would influence a buying decision. Here are the five most influential channels:
Direct interaction with the provider
References
Events (both in person and virtual)

White papers

Sales presentations
That's right, salespeople -- buyers are most likely to be swayed by interactions with vendor representatives (that means you!).
Why are provider connections so compelling? Frank V. Cespedes and Tiffani Bova offered an explanation in a Harvard Business Review article.
"Business buyers must justify a decision to others in the organization, especially as capital expenditures flow less liberally in many industries since the financial crisis of 2008," the authors write. "And you are naïve if you believe that a combination of economics, solution identification, product application, risk management, and political journey through the buyer's organization is now handled predominately online without knowledgeable and savvy sales help."
Gartner's research also found that buyers are using online informational content in addition to -- not instead of -- sales advice. With this in mind, vendor websites and salespeople aren't mutually exclusive. In fact, they might even be symbiotic.
What's your reaction to this research? How much sway do you think salespeople hold over buyers? Let us know in the comments.