Did you watch the final episode of "Game of Thrones?" If you were an avid fan of one of the most watched series finales in the history of television, the ending was probably pretty important to you. Why? Well, the ending is arguably the most important part of the journey.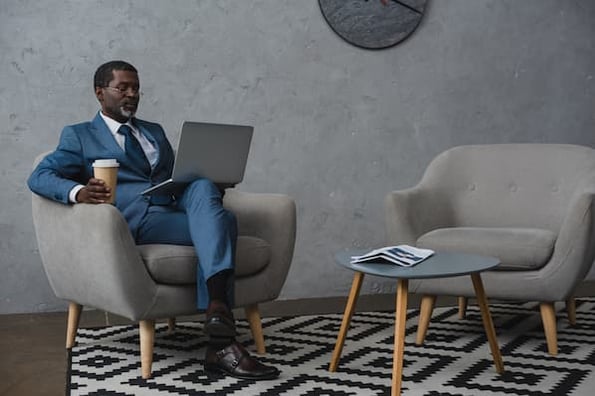 Consider the rules the same when it comes to ending your emails.
Email isn't a particularly good way of making an argument, changing someone's mind or solving a problem. I don't advocate trying to close a deal over email or even move the deal in a meaningful way.
Email is a great way to recap a conversation, get a quick opinion and keep people informed. It's a crucial way to share information in business, and good email structure is essential for getting an effective response -- or any response at all.
With most business email, the subject line is the most important real estate, but closing the email is critical to delivering on the message.
In today's business world, there are a few different ways to end your email and a few hard-and-fast rules to keep in mind.
The 5-Step Formula for Ending a Business Email
1. Consider Your Relationship with the Recipient
As you craft your email and the close, take a moment to consider your relationship with the reader. You should end an email differently to someone you work with every day than, say, to someone you're introducing yourself to for the first time.
2. Make it Short
It's Different in 2019. Today's noisy world requires, expects, and appreciates shorter emails and even video emails to deliver information.
Get to the point. If I get to the end of an email and don't have all the information I need to make a next move or I don't understand what you're talking about, I'll likely press delete or I'll ask for clarification.
In most cases, it's better for everyone if you cut to the chase. Short means one line for a summary, one line for a quick question or follow up, and a comprehensive email signature that has everything I need in order to get in touch with you or learn more about your company.
I am not a big fan of "All the best," "Regards," "Best," "Sincerely," or other traditional closings. It seems superfluous at best and disingenuous at worst. Just your name, "Dan" or "Dan Tyre" should do the trick. If you need to choose a sign-off, I'd go with one that's a little more action-oriented, such as:
"I'll follow up with more information soon."
"Let me know how [insert event] goes."
"Saw the weather in [insert city] was going to be hot this week. Stay cool!"
"Excited to tackle [challenge] with you."
"Looking forward to helping you make this quarter your best ever."
3. Brush Up Your Signature
An email signature is the second most important part of your email -- next to the subject line. Find out how to craft the perfect email signature here, and brush up on the basics below.
Use your full name, so that it's easy for people to know who you are
Include your title
Include a link to your website, product page, pricing page, or "about us" page
Include a meetings link
Include a banner or badge touting a recent accomplishment, award, or acknowledgement your company has received
Include your professional headshot
When appropriate, include your professional or company social media links
Your email signature should, at a minimum, include your name, email, and phone number so the recipient doesn't have to chase down those details to get in touch with you.
Image source: Josh Jordan
Including your title, location, and social media links is optional, but sets you apart and makes your signature memorable. I'm not a big fan of a funny quote or image unless it's in support of the main message.
Image source: Donald C. Kelly
I am also a big fan of including a meetings link so if someone needs to get on my calendar quickly, they can in one click. HubSpot offers a free meetings tool in the HubSpot Sales Hub and it makes a huge impact in providing convenience to your email recipients.
4. Add a Call to Action
If the goal of the email is to spur discussion or start a relationship, I like to give a clear question that defines an action and is designed to get a quick response. Here are a few suggestions:
How to End a Business Email
Can we schedule time to discuss?
Let's jump on a call for 15 minutes to hammer this out.
What do you think about this idea?
Please share your thoughts.
How can I help?
I'd love to tell you more about how I can help your organization.
I'd love to hear more about your goals this quarter.
If you'd like to learn more, book time on my calendar here: [Insert calendar link]
Are you free to talk Thursday or Friday of this week?
Is [insert pain point you solve for] a pain point or priority for you this year?
Have I earned five more minutes of your time?
Is this something you could make a case for with your boss?
What questions do you have for me?
5. Reign In The Funny
If you choose to use humor in your email closing, make sure it's funny, non-offensive, and doesn't get lost in translation. Smiley face emojis can help here -- when you're familiar with the recipient.
It's Friday
Hi [prospect name],
I bet the subject line made you think there'd be a Rebecca Black gif or video inside this email. But I wouldn't do that to you.
The real reason I'm reaching out is to ask about your strategy for X [in 2018, next quarter, in response to Y trigger event]. I have a few suggestions I'd be happy to talk through -- after the weekend, of course. Are you free on Monday next week?
Thanks,
[Your name]
When in doubt, err towards the side of a clear and concise closing over a humorous one.
Ending a business email is an important process. Follow this five-step formula and see how it changes the way you send and receive business messages.