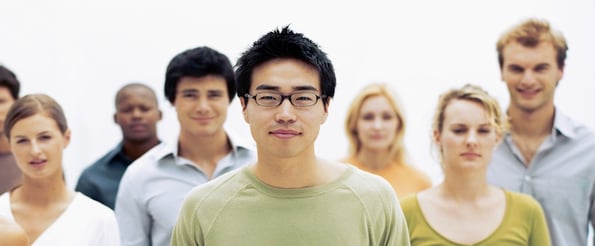 Every forward-looking company in the nation is currently fine-tuning its sales and marketing strategies to win the affection of the Millennial consumer. If you are a salesperson, you know how difficult a target audience this fast-paced, tech-savvy, whistleblowing generation has proven to be.
Nevertheless, capturing and maintaining the interest of the trillion-dollar demographic is an economic essential, as members of Generation Y account for a soon-to-be majority share of national buying power. You need to woo these future leaders with authenticity, not sweet talk, as they are the most educated generation to date.
The Millennial buyer can be intimidating, but the challenge to gain their trust and interest is nowhere near impossible. Follow these tips to learn how to confidently and effortlessly sell to your most important buyers.
Do Your Research
First things first, you have to know your buyer. Luckily, there is a plethora of new findings in market research regarding Millennials to use for reference. Read up on the buying trends, preferences, and other unique characteristics of the consumers to develop a tailored sales approach.
Part of your researching responsibilities will be to distinguish which qualities assigned to Millennials are unfounded stereotypes and which actually reflect truth. Making this distinction will allow you to effectively and accurately size up your buyer. If you do your due diligence, you'll know to, for example, focus on philanthropic utility in your pitch. Millennials care about global issues, so include how your good or service can provide solutions to these issues in your pitch.
Cut Your Spiel in Half
Millennials are a social generation so they will listen to you, but they want their information fast. Quickly drive your point home and then stop trying to persuade.
The ability to smooth-talk is essential to the art of sales. However, another useful skill for a salesperson to possess is knowing when to stop talking. Sales is a balancing act between aggression and passivity. If you think you're talking too much, you probably are. Studies show that Millennials will likely research reviews of your good or service before buying anyway, so don't oversell.
Stick to the Facts
Once you've taken the time to get acquainted with your buyers, use that insight to make a compelling presentation. We've already established that you have a small window of time to capture the attention of Millennials, so it is crucial you perfect your pitch.
Your first impression will undoubtedly be judged on the basis of authenticity. Millennials are skeptical; they want a real, down-to-earth person presenting them with the truth. Don't try too hard to relate to them; they will be able to tell. Be consistent with any statements you make regarding your good or service. Millennials are researchers, so keep in mind that they will fact-check.
Make Them Laugh
Millennials are big on self-expression. According to a survey commissioned by Comedy Central, comedy provides Millennials a sense of self, more so than sports and music. Members of Generation Y are witty and cunning. Appeal to their inner goofball by cracking a joke or two. It will make you seem more relatable and real. It may even calm your own nerves!
If you found these tips helpful, click here to see more ways you can make yourself stand out to your Millennial buyers.