Intrapreneurship Definition
An intrapreneur works at a large company but acts like the leader of a startup. They typically manage a small team and/or have complete ownership over a product or initiative that's separate from their organization's "core" business.
Look up "intrapreneur," and Google will ask if you meant to search for "entrepreneur." But this position is slowly becoming more well-known as companies around the world use it to drive internal innovation and keep up with their startup counterparts.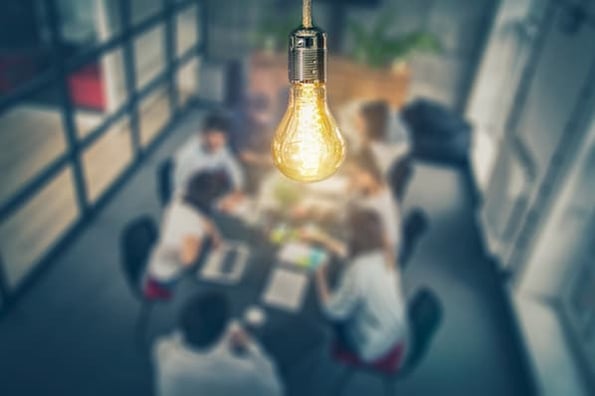 Entrepreneur vs. Intrapreneur
An entrepreneur runs their own company. They have complete freedom and responsibility -- for better or for worse. An intrapreneur is responsible for innovating within an existing organization (usually a big one). While intrapreneurship is less risky, it also comes with less autonomy. The pay-off from a successful product or idea is also usually smaller.

Here's how to decide whether intrapreneurship is right for you.
The Benefits of Intrapreneurship
To many, being an intrapreneur holds a lot of appeal. Intrapreneurs get much of the rewards of entrepreneurs -- visibility, money, power, learning opportunities, connections, and maybe most importantly, the chance to create something new -- without much of the risk -- bankruptcy, major failure, etc.
A successful intrapreneur is hugely valuable to their employer, which means they receive high salaries, tons of benefits and perks, and leverage.
Questions to ask yourself:
Would I rather have the resources and support of a large company or the freedom of running my own?
How important is job security to me?
How tolerant of risk am I?
Do the responsibilities of managing my own business scare or excite me?
Can I navigate an existing culture, or would I prefer to create my own?
Not sure what intrapreneurship looks like in action? Here are a few examples.
Intrapreneurship Examples
1. Google
Google's email tool, Gmail, was developed as a result of intrapreneurship. Paul Buchheit, the creator of Gmail, worked independently to build the first version of the tool.
2. Apple
Are you familiar with Apple's Macintosh computer, also known as the Mac? It's just one example of a product that was created via intrapreneurship. Steve Jobs organized a group of intrapreneurs to work independently to develop the computer.
3. Facebook
Facebook hosted hackathons that allowed employees to work on projects they were passionate about. A prototype for the "Like" button was developed as a result of these hackathons.
Looking for more? Check out these small business ideas next.