The top sales enablement priority? Well, 57% of high-performing reps say it's all about technology. Deployment of and training on new technology was closely followed by improving rep usage of social media, and restructuring or creating enablement function.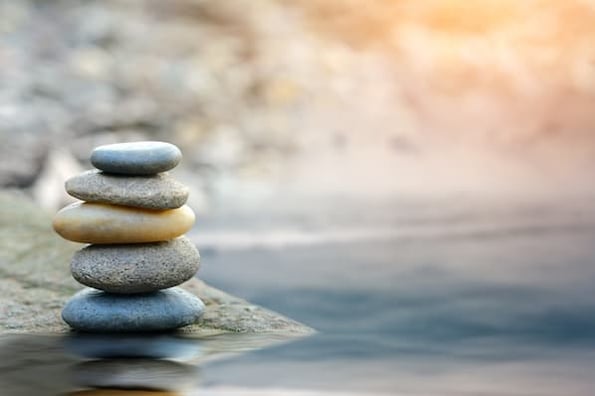 And when you consider that The Bridge Group reported average salesperson tenure on the decline -- ringing in at just 1.4 years -- it's never been more important to remove sales enablement friction and promote happy, effective teams.
So, how do you start? We've got some ideas, below.
Sales Enablement Best Practices
Align the Team Around Your CRM
Use Chatbots
Work with Marketing
Invest in Ongoing Training
Replicate High-Performer Best Practices
Formalize Your Process
1. Align the Team Around Your CRM
As a sales manager, you should have clear insight into the activities your sales reps are running, where deals are in the pipeline, and how your team is tracking towards goal.
As a rep, you should be able to easily manage, update, and share the status of all of your current deals -- without ever leaving your inbox or CRM.
At an average of 9.1 attempts, it's never been harder for salespeople to reach prospects. To make sure that you're continually evaluating what works, sharing learnings, and evolving quickly as a team, it's crucial everyone can access the same information in their CRM.
Make sure your team is working and communicating efficiently by making your CRM the single source of truth for your organization.
Customize your settings to reflect your sales process. Import contacts, companies, and deals. And make sure your CRM integrates with your other tools. It's also important to set up relevant dashboards and enable reports.
2. Use Chatbots
There are tons of chatbots on the market. HubSpot's free chatbot builder, Conversations is a great option. With the right chatbot, you can personalize conversations with prospects and customers at the scale your business requires.
Give your reps more time to spend with qualified leads, and let your chatbot field questions at the important stage when prospects are browsing your website to learn more.
Optimize chatbot performance by placing it on pages where the most people have the most questions -- such as a pricing page -- and reduce friction in your flywheel.
3. Work with Marketing
Make sure prospects are getting the right content at the right time. To do that, it's important your sales team is closely aligned with marketing so you can create the blog posts, case studies, or one-pagers necessary to answer prospect questions and close business quickly.
In fact, when salespeople have access to the content they need from marketing -- and are trained in how to use that content effectively -- research shows win rates can increase by up 16.6%. And Sirius Decisions research shows 19% more growth occurs when businesses align their marketing and sales departments for better communication
4. Invest in Ongoing Training
Training is not the same as onboarding. All of your salespeople should be onboarded, but you should provide and encourage training opportunities throughout the year and the lifetime of reps at your company.
Whether you have a rep who's great at phone calls give an hour-long lunch-and-learn on her best practices, bring an outside sales coach in for intensive training, or send a few of your reps to an industry event -- it's important to offer these opportunities to your reps to reduce churn and increase salesperson happiness.
Image source: CIENCE
With average rep tenure sitting at 14.2 months and average ramp time sitting at approximately three months, it can be hard to justify ongoing training costs. But if you can raise the average tenure of reps at your company, the ROI of that cost can be huge.
5. Replicate High-Performer Best Practices
If you have reps who excel in certain areas or practices, find out how and why and replicate those practices across your organization.
Say a rep has a specific call cadence they've experimented with to get just right. If that call cadence consistently lands big target accounts, it might be time to implement that call cadence as the standard for all your reps.
6. Formalize Your Process
Don't assume everyone will adopt your strategies and execute on them effectively. It's important to formalize your approach to sales enablement and process, to ensure your team is working efficiently and cohesively.
CSO Insights research shows aligning your sales enablement plan with your business strategy provides teams a 19.2% higher win rate. Check out how HubSpot created an internal Service Level Agreement (SLA) to formalize the sales expectations and hold reps accountable.
Which one of these steps will help shore up sales enablement at your company? Choose wisely, and find more sales enablement predictions for the year here.