Multichannel Sales
Maximize every interaction with your prospect
Have a strong digital strategy
Make sure you have educational content for all stages of the buyer's journey
Align your buying channels
Create a single view of your customer
Fix your website
On October 17, I had the privilege of welcoming over 1,200 senior sales and marketing executives to CEB, now Gartner's, 8th annual Sales and Marketing Summit at the Cosmopolitan in Las Vegas.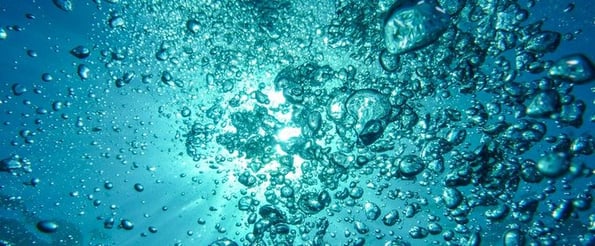 My opening keynote featured our top findings from the previous 12 months of research. I discussed how how B2B digital buying behavior is poised to dramatically rewrite the rulebook for B2B business -- with an especially disruptive impact on traditional sales and marketing.
The entire 60-minute presentation is here, but let me give you a quick summary:
1) Suppliers have limited access to customers
We surveyed 750 customers making a large B2B purchase and found the proportion of time they spent working directly with salespeople -- both in person and online -- was just 17%.
That's right, only 17%. Of course, some of that time may come earlier in a purchase, some later. But in aggregate, it represents only a small fraction of everything customers must do to get a deal done.
And if we consider that most B2B buyers consider roughly three suppliers as part of any purchase, that means a seller is likely to receive only a fraction of that time. Divide 17% by three -- a sales rep's chance to directly influence the decision is frighteningly small.
2) Much of that access isn't in-person, it's online
Customers spend much more time doing research online -- 27% of purchase. In fact, independent online learning represents the single largest category of time-spend across the entire purchase journey. Granted, no one supplier will win all 27 percentage points of that online attention either. But the fact remains, a huge proportion of suppliers' total access to customers happens through digital, rather than in-person, channels. And any B2B supplier without a coherent digital marketing strategy specifically designed to help buyers buy will fall rapidly behind those who do.
3) Just because in-person begins, doesn't mean online ends
Especially intriguing about customers' online learning behavior, however, is that it continues with little drop-off through to the very end of a typical purchase process. While our research determined that 93% of surveyed customers engaged in digital learning in both the early and middle stages of a typical B2B purchase, we were surprised to find that number drop only marginally to 83% in the latest stages. What's more, that late-stage digital buying behavior held true across millennial buyers, Gen Xers, and even Baby Boomers (with only negligible drop off across older respondents). In other words, even long after engaging supplier sales reps in in-person conversations, customer simultaneously continue their digital buying journey, making use of both human and digital buying channels simultaneously. B2B buying is omni-channel buying.
4) Alignment across buying channels is key
Customers' omni-channel buying behavior means suppliers must carefully coordinate in-person and digital buying experiences to ensure customers moving back and forth across the digital-human divide find complementary information and experiences rather than conflicting ones. It also requires a completely different view of sales and marketing alignment -- a shift from the "serial" hand-off where marketers find and qualify opportunities and then pass them to sales for pursuit, to a "parallel" pursuit where both sales and marketing are built to support buying activity along the entire purchase journey.
5) Create a single view of you for your customers
Until now, most B2B commercial organizations have seen digital as a way to create an integrated, data-driven "single view of the customer" for their organization. Customers' omni-channel buying behavior presents a completely different opportunity and challenge: To build a "single view of the supplier" for the customer. Otherwise, misaligned experiences, disconnected information, and, worse, conflicting perspectives or recommendations across channels will slow buying decisions and even potentially stall them altogether.
6) Fix your website
Supplier websites are the most popular, frequently consulted digital channel for customers across every stage of the purchase process. In other words, customers aren't just buying digitally, they're relying heavily on suppliers' websites to do it. This reality raises both a huge challenge and potentially an even bigger opportunity. Most supplier websites were never designed to support buying behavior. Rather, they're primarily designed to "broadcast" three things:
who we are
what we do
how we help
To move B2B buyers more efficiently through an omni-channel B2B buying experience, supplier websites will have to be reconfigured to support buying, rather than broadcasting. How exactly? That's where we'll pick up the story next time, with a review of the key takeaways from my Day 2 keynote at our Sales and Marketing Summit.
In the meantime, you can see both presentations here.