To master the art of selling, you must understand its various forms. You may have stumbled across our other posts on relationship selling, social selling, and organizational selling, but today I present to you: outcome selling.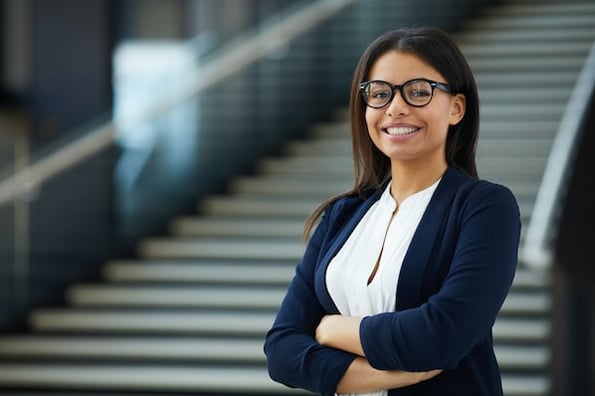 Instead of overwhelming customers with every bit of information about your product and its features, outcome selling helps you deliver the exact details your customers want to hear — and as a result, they'll be more eager and ready to buy.
What is outcome selling?
Outcome selling is a framework that encourages conversions by prioritizing a customer's desired outcomes, rather than simply pushing the sale of your product.
This selling style requires a customer-based mindset since it requires salespeople to determine how they can help customers succeed at every stage of the sales process. By taking time to understand a customer's priorities, salespeople can use outcome selling to deliver personalized experiences and increase the chances of striking a deal.
We should also clarify what an outcome is. In short, outcomes are long-term gains that result from a product's benefits. Let's take gym memberships for example. The benefit of signing up for gym memberships is having access to workout equipment and amenities. The outcome is being able to maintain long-term health and fitness.
Now that you know what outcome selling is, let's look at some of the benefits.
Benefits of Outcome Selling
Increased Business Value
With the customer at the forefront of every decision, you'll shift your perspective to prioritizing customer success. This consultative approach allows you to package the perfect solutions from your company to help your client meet their goals.
In doing so, you prove your value as a salesperson and become indispensable to the client. They can finally wave goodbye to the days of being sold to, and work with someone who actually cares about their needs.
Increased Customer Loyalty
Because outcome selling is built on listening to the client, the meetings between the two parties serve as perfect opportunities to strengthen the customer relationship.
Building these relationships will increase customer loyalty and keep them coming back for more business. Even if they have the option to seek out new partners, most people still prefer to work with familiar faces.
Increased Win Rate
At the end of the day, your main goal as a salesperson is to close deals. Outcome selling will help you do this and can even produce better results. Combining the above benefits, your chances of success are high.
According to Outcome Chains, some companies experience win rates — the percentage of opportunities won out of a proposed number of opportunities — 400% higher than a traditional RFP (request for proposal) approach to selling! That'll surely encourage you to give outcome selling a second thought.
Now you're probably asking, how can I begin implementing outcome selling in my sales process? Look no further.
Get Started with Outcome Selling
1. Identify your customers.
It goes without saying that you need customers to sell to for your business to be successful. However, your customer base doesn't have to be limited to prospective customers here — it can include existing ones as well.
Compiling all your contacts together will help you organize information and gain a better understanding of the people — and their unique demographics — who make up your current and target audiences.
You can filter and manage your customers and contacts based on their industry, priorities, or stage in the sales process so you can better approach each client.
2. Understand your customers' needs.
This step is fundamental to outcome selling — it's necessary to properly diagnose the situation to prescribe the best solution. Initiate conversations with your customers about whatever it is they're looking for, their business challenges, and what their larger vision is.
Become a student to the customer and listen to what they have to say. Learn how their company operates and their pain points. Then, turn the tables and ask yourself how you could meet their desired business outcome.
3. Connect the dots.
This is where you get to work some magic! Combine your customer knowledge with your own business offerings and find common ground. Assess which products and features can bring a customer's vision to life and make note of your reasoning.
Then, connect the dots by developing a compelling story of how you can be the customer's link between their present situation and their desired outcome. Consider incorporating metrics to outline the trajectory of your plan, further support your reasoning, and make your case more convincing.
4. Present your outcome story.
Now you're ready to present your story to the client. In your presentation, demonstrate your knowledge of the customer to show you've done your homework. On top of impressing your client, it will also show how the solution you've crafted is tailored to them and their specific needs, making you stand out against competitors. Before, you were the customer's student. Now, you are the customer's teacher.
Hopefully, your outstanding story will help you seal the deal, but it's not uncommon to be met with some pushback. Try to welcome any hesitations because it's another opportunity for you to sharpen your story and identify the gaps that need to be filled.
5. Follow up with your client.
Congrats! You've secured the sale — but this process isn't over yet. Outcome selling is focused on outcomes after all, so make sure to check-in regularly with your client and evaluate how they're progressing towards their goals.
This will show them you care about their business. If things aren't moving forward, propose changes that can redirect them back on the right track. The process is iterative but, in the end, customer satisfaction is well worth your efforts.
At its core, outcome selling is about putting the customer's vision above all else. As a result, you will grow your own business by helping others to grow. Use this approach in your next meeting to take your sales process to the next level.