Have you updated your professional goals lately?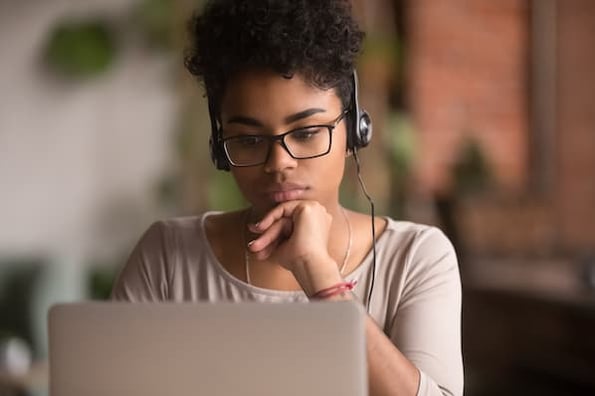 If you're anything like most salespeople, you aim to crush your number and become more efficient. But how will you do that? Consider attending a professional development event specifically for salespeople.
Professional conferences are an opportunity to hear directly from industry leaders, break yourself out of your usual routine, and pick up new skills. Thankfully, there are many options available for information-packed conferences you can attend remotely.
With that in mind, you have to choose carefully. After all, as valuable as conferences can be, they're still time away from your daily work. So we've compiled a list (in chronological order) of the top virtual sales conferences that should be on your radar in 2020.
Virtual Sales Conferences
Virtual Sales Enablement Summit
Multipliers 2020 Sales Enablement Conference
Advanced Sales Tools and Strategies 2020
RevGrowth Virtual Summit
2020 Summit
Unleash Virtual 2020
Xactly Virtual Unleased Conference
Sales Growth Virtual Summit
SalesHacker Growth Summit
2020 Virtual Sales Conferences
At Showpad's Virtual Sales Enablement Summit, a remote offering of their Sales Enablement Summit London, you'll hear how other companies have successfully implemented sales enablement strategies to improve efficiency and sales rep effectiveness and drive revenue growth.
Learn how to create a business case for sales enablement, discover necessary components of an effective sales enablement strategy, learn how to measure ROI of your sales enablement efforts, and improve your coaching skills to boost your team's performance.
Speakers include: Gabriela Vickerman (Assistant Operator Data Manager at Unilever), Chris Neal (Director of Global Engagement at Blue Prism), Mark Mahoney (Head of Marketing Operations & SME Marketing at Clear Channel)
Date: 4/2/2020 - 4/30/2020
Tune in for a month-long series of sales enablement talks hosted by SalesHood. With over 15 talks and workshops to choose from, you will be well on your way to becoming a sales enablement expert.
Sessions include: Sales Enablement IMPACT on Priorities, Processes & People, Delivering Revenue Outcomes at Growth Companies, Keeping Your Teams Engaged, and Team Alignment with Communications & Collaboration.
Speakers include: Elay Cohen (SalesHood CEO and Co-Founder), Shadi Bucklin (Zenefits Head of Sales Enablement), Callie Apt (Domo, Inc. Senior Director Global Sales Enablement & Proposal)
Date: 4/7/2020 - 4/8/2020
This series of live presentations dives into the ever-evolving relationship between sales organizations and their potential customers and the importance of personalization to keep prospects engaged. Join the discussion and hear from experts share how new tools and strategies have streamlined their sales efforts while prioritizing the personalized experience your potential customers want.
Speakers include: Chad Burmeister (BDR.ai Founder and CEO), Ryan O'Gorman (Zoom Video Communications Account Executive), Shari Levitin (Levitin Group CEO)
Date: 4/16/2020 - 4/17/2020
Exchange ideas, provide feedback, and seek perspectives from other sales and marketing professionals from around the globe at the RevGrowth Virtual Summit.
Speakers include: Not announced yet
5. 2020 Summit by Forrester and SiriusDecisions
Date: 5/4/2020 - 5/8/2020
The 2020 Summit by Forrester and SiriusDecisions offers over 120 live-streaming sessions covering B2B best practices, 10 keynote sessions, 15 customer success stories, credible research and insights from leading analysts, on-demand access to sessions after the event, and more. For B2B sales professionals, this event has everything you need to supercharge your growth in 2020.
Speakers include: Not announced yet
Date: 5/4/2020 - 5/7/2020
Learn what's next for the future of sales at the Unleash Virtual Summit. This event is designed to bring together sales, ops, and marketing leaders from leading, fast-growing companies. Session categories include outreach best practices, technology to stay ahead of the curve, growth-focused operations, and leveraging playbooks that increase efficiency and drive sales.
Speakers include: Mary Shea (Forrester Research Principal Analyst), Amy Slater (Palo Alto Networks VP of Sales), Dale Dupree (The Sales Rebellion Founder)
This half-day virtual summit is an interactive gathering of sales, finance, operations, and compensation leaders. With a focus on sales performance management, the Virtual Unleashed Summit will offer uplifting keynotes, informative breakout sessions, and virtual networking opportunities for participants around the world.
Speakers include: Not announced yet
Sales Growth Virtual Summit focuses on short, straightforward sessions discussing the latest sales best practices, useful systems, and tactics you can implement to drive sales for your organization. Note: the registration link above directs to the 2019 summit page. Stay tuned for an updated registration link from the event organizers.
Speakers include: Not announced yet
Date: 12/4/2020 - 12/11/2020
The SalesHacker Success Summit will provide the tools you need to build your 2021 sales strategy to start the year on the right foot. Stay tuned for updated registration information for the 2020 event.
Speakers include: Not announced yet
Interested in learning more about sales this year? Check out these top sales blogs next and get started.