Email is crucial to salespeople's success. You invest time in perfecting your email copy, hyperlinking the right words, and placing the right call-to-action.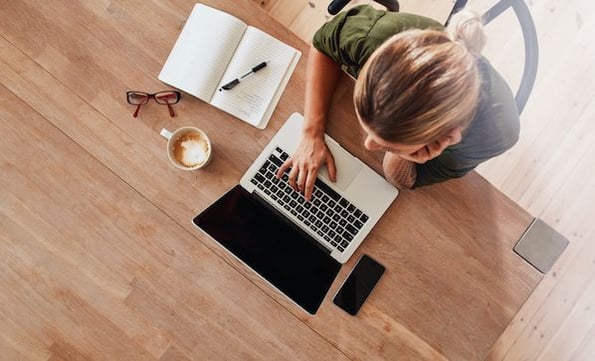 And if no one opens your emails, it could mean your job.
That's where subject lines enter the picture. Whether you're trying to connect with an executive, sell a prospect, or simply get a friend's attention, these subject lines influence whether or not those emails get opened -- so you don't want to send a terrible one.

Click through the presentation below to uncover sales email subject line stats. Each stat gives insight into subject line strategy -- from word choice to character count and beyond. Then, check out our collection of sales statistics to align your selling with the latest insights on consumer behavior.
Email Open Statistics
1. 35% of email recipients open email based on the subject line alone -Convince&Convert
2. Emails that include the first name of the recipient in their subject line had a higher clickthrough rate than those that don't. -HubSpot
3. Email use worldwide will top 3 billion users by 2020 -The Radicati Group
4. There will be 2.9 billion email users worldwide in 2019 -Statista
5. 38% of salespeople say getting a response from prospects is getting harder -HubSpot
6. 21% of email recipients report email as Spam, even if they know it isn't -Convince&Convert
7. 11:00 a.m. ET has the highest clickthrough rate for email sends - HubSpot
8. 35% of business professionals check email on a mobile device -Convince&Convert
9.Consumers who purchase products through email spend 138% more than those that don't receive email offers -Hatchbuck
10. 58% of adults wake up and immediately check their email -eZanga
11. 20.9% of people check their email more than five times per day -Fluent
12. Sales emails have eight times more opens and clicks and can produce six times more money than other types of email -Experian
13. 86% of professionals prefer to use email when communicating for business purposes -HubSpot
14. 56% of brands using emoji in their email lines had a higher open rate -Experian
15. Tuesday is the best day of the week to send email -According to 10 email marketing studies
16. 80% of social network members have received unsolicited email or invites -Convince&Convert
17. 73% of millennials identify email as their preferred means of business communication -Procurious
18. The use of emoji in email marketing messages increased 775% from 2015 to 2016 -MediaPost
19. The percentage of emails containing GIFs rose from 5.4% in 2015 to 10.3% in 2016 -Mailcharts
20. Email is the third most influential source of information for B2B audiences, behind colleague recommendations and industry thought leaders -Wordstream
21. Adding videos to your email can increase click rates by 300% -Martech Advisor
22. Email list segmentation and personalized emailing were the most effective email strategies of 2017 -DMA
Now that you know how powerful email can be for salespeople, try these effective sales prospecting email templates. Want to perfect your sales email subject lines? Try this crazy-simple formula for writing sales email subject lines.