Three years ago, I reached a point where it was time to put a pause on academics. I decided to take off for a semester in the pursuit of ... something.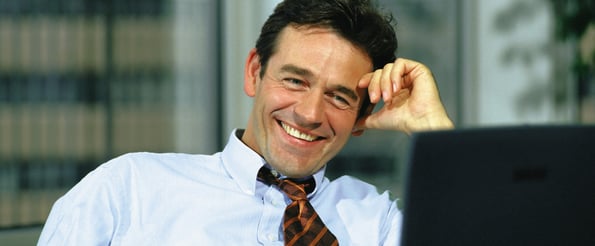 I could drive cross-country, or I could score an opportunity that could pay off post-graduation. I went with the latter and did exactly what I was taught -
I squeezed every important detail of my accomplishments onto a single page. Of course reducing extra space around the page was a must.
I distributed these along with cover letters And yes, I was sure to "personalize" each with the appropriate company name.
I even practiced a firm handshake. Everything it takes, really.
No one responded.
I figured, it was the holiday season, give it some extra time. But let's face it - following the standard application process meant receiving the standard treatment.
My application was in a pile of others, waiting to be sifted through with lacking enthusiasm.
I then looked at my top choice company, HubSpot, which was still a small startup at the time. I had had my eye on them for a while, and discovered through my school's alumni database that I had a connection to the company through their VP of Marketing (now CMO), Mike Volpe, Bowdoin class of '97. I spent some time researching him beforehand, all of which helped me better understand his style.
I read this blog and watched his talks, giving me a sense of how he spoke and what he cared about. I realized he wasn't incredibly formal and spent an ample amount of time discussing social media.
That's what sparked the idea - I should just tweet at him.
@mvolpe im a bowdoin junior looking for a cool tech internship and im very interested in hubspot. whats the best email address to reach u @?

— Hartley Brody (@hartleybrody) December 21, 2010
My tweet strategy was lengthy but simple -
1. Spent approximately 20 minutes drafting the tweet. With limited character count, every bit counts.
2. I sent the tweet as a text from my phone. While this was back in 2010, my thinking was focused on making my job hunt casual.
Within four hours, he responded.
It turns out the marketing team wasn't looking for a January-to-August intern (this was three months longer than the usual internship), but Mike convinced the intern managers to speak with me anyways. One thing led to another, and by the end of the week, I had the internship!
Of course, I had to impress them beyond the 140 characters, but if it wasn't for that initial tweet that caught Mike's attention, I may have never made it through the clutter.
Eight months later, I received a full-time offer.