How many meetings do you have today?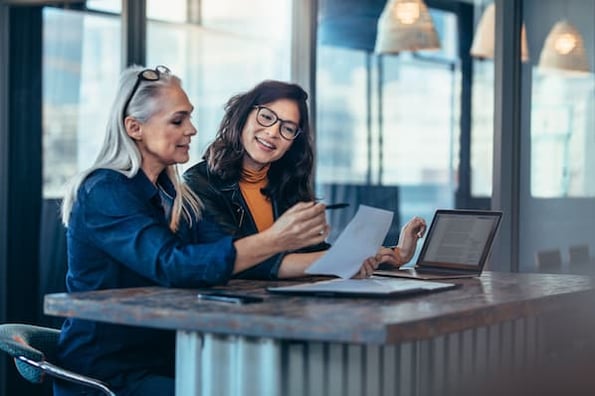 I'm assuming you have a fair amount. In fact, 23% of professionals in the U.S. spend five or more hours in meetings per week.
Whether you're meeting with prospects, clients, or colleagues finding a time to meet can be a challenge, especially when everyone's calendars are equally as busy. And precious time can be lost while scheduling meetings due to countless email threads and back-and-forth messages.
So, how can you balance your schedule and find the best time to meet with others?
Luckily there are some tools that can help. Let's dive into some of the best tips and tools for finding when to meet and book meetings.
Meeting Tips
1. Provide detail.
When you request a meeting with someone, provide detail about what the meeting will cover. This will help the person evaluate the meeting's importance to them and prioritize it accordingly. And it gives them an opportunity to prepare any notes or questions.
2. Communicate value.
What does the individual have to gain from booking a meeting with you? Make sure the value of the meeting is clear.
Are you helping them solve a problem? Or do you have some advice to offer? If a prospect or client is going to take time out of their day for a meeting, a value proposition will increase the likelihood they'll meet with you.
3. Determine the meeting type.
Will you be meeting in-person? Are you scheduling a call? Or will you be meeting via video chat?
In some cases, some attendees might be in-person, while others will join the meeting virtually. As the meeting host, let the meeting attendees know what they should expect.
4. Consider all timezones.
Finding the best time to meet is challenging -- especially if you're meeting with people in different timezones. When you suggest a meeting time for meeting attendees from different regions, it's especially important to include a timezone in your meeting request.
Let's say you're proposing a time with a prospect in California, but you're located on the east coast. Specify the timezone in your meeting request, preferably including the prospect's timezone. For example, you could say, "Are you available to meet on Monday at 10:00 AM PST?"
5. Find the best time.
Consider the time of day you're meeting (and don't forget about those timezones.) The morning, between 8:00 AM and 12:00 PM, is the preferred time to meet for 70% of professionals.
While this is a good baseline for determining a meeting time, meeting tools can help you find a time that works best based on the availability of all attendees.
When to Meet App
If you're struggling to find a time to meet that works for all attendees, a meeting app might just be the solution for you. It eliminates the need for extensive back-and-forth emails to find a time and speeds up the meeting scheduling process.
Connect your Google Calendar and Office 365 calendar to the meetings tool, and your availability will automatically sync. Once your calendar is connected, create a meeting link, send it to your contacts, and they can book a time works best for them based on your availability. And teams can set up group availability and create a round-robin meeting invite. You'll receive an email notification and the calendar event will be added to the calendar you connected.
Plus, it integrates directly with the free CRM, so you can keep track of contact details and meeting information. If you need help getting started, this guide will walk through the steps to set up the meetings tool in HubSpot.
Calendly is a meeting scheduling tool that connects to your calendar and allows you to schedule a variety of meeting types: one-on-one, round robin, collective, and group.
You can add buffer time around meetings so you have time to prepare for each event. Other features include automatic timezone detection and a meeting cap setting to limit the number of meetings that can be booked in a day.
This tool has all meeting attendees connect their calendars, and then meeting times are suggested based on their availability. This is especially helpful for meetings with internal colleagues. But, there's also a feature that allows you to send a link to share your available times with people who are external from your company.
When to Meet Poll
In situations where you're trying to work with the schedules of more than one person, it can be best to take a poll. Here are a few tools that will help you poll meeting guests and to find a time that works for all invitees.
If you're struggling to find a time to meet, use a Doodle poll. The meeting host suggests dates and times for the meeting, they invite participants, and the participants enter their availability. Once all of the responses are collected, the meeting host can select the best option based on everyone's calendars. This polling tool lets you connect your calendar and schedule meetings from anywhere with its apps for iOS and Android.
SurveyMonkey allows you to pick a meeting date and time, create a poll, and send the link to the poll via email. Or you can embed the poll on a website or Facebook page. The polling tool also lets you send out reminders to recipients if they haven't responded yet.
Enter your meeting details and suggest meeting dates and times based on your availability. Once you invite attendees, they can indicate their preferred meeting date and time from the ones that were recommended. And the host will be notified when attendees respond.
With a meeting scheduling tool, you'll schedule meetings in less time with ease. Looking for more? Learn how to create the perfect pre-meeting email template next.