A 2017 survey showed 90% of consumers read online reviews before visiting a business. And the same survey found 84% of people trust online reviews as much as personal recommendations. What does this tell us? Every small business or sole proprietorship needs a stellar online review presence.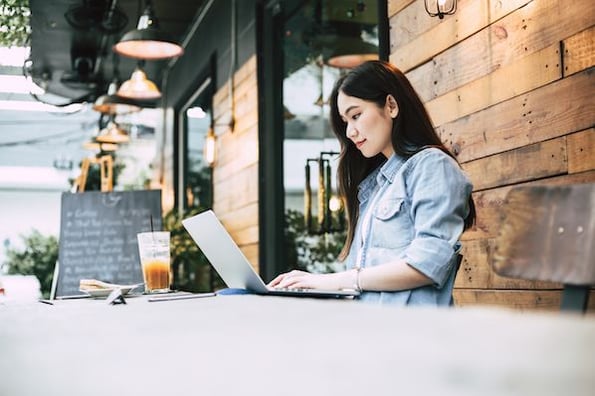 Yelp for Business Owners is an easy way to build this type of presence and community with your customers. But easy shouldn't be confused for passive.
Monitoring, marketing, and maintaining your Yelp page is as important as building it. An active, well-managed Yelp profile can put you on the front page of your favorite search engine and build your customer base faster than traditional sales or marketing.
Don't think you have time to give Yelp the attention it deserves? Consider outsourcing it to a virtual assistant.
So, how do you reap the many wonderful benefits of Yelp? Here's everything you need to know about making money with Yelp for Business.
How to Make Money with Yelp for Business
Step 1: Register your business
Visit the Yelp for Business homepage.
Enter your city and business name to find out if a customer has already created a business page for you (more on claiming a business page in Step 2).
If no business page is found, click "Add Your Business."
Enter your business's profile information, including name, address, contact information, website, hours, and categories.
Click "Add business."
You'll receive an email to confirm your account.
Step 2: Claim your business
Visit the Yelp for Business homepage.
Enter your city and business name to find out if a customer has already created a business page for you.
If a page exists, click the "Claim your business" button.
Create your business user account.
Yelp will call the number listed on your business page and prompt you to enter a verification code.
If, for some reason, your page has been claimed by someone else, Yelp will send you a prompt to submit a report to their support team.
Step 3: Optimize your business page
Upload an image of your business (Yelp found restaurants with at least one photo averaged 155% more pageviews and customer leads).
Make sure contact information and location is correct (27% of Yelp searches are used to find a business's location).
Update your business hours (Yelp found restaurants with listed hours averaged 40% more pageviews and customer leads).
Confirm your categories. Do you offer professional services? Are you in the automotive business? Are you running a salon or spa? Make it easier for Yelp's algorithm and consumers to surface your business by choosing up to three relevant categories.
Step 4: Drum up reviews
Advertise your Yelp profile on your business's other social media pages and ask customers to leave review You should never offer to pay for users to review your business).
Share dynamic Yelp reviews on your website or other social media profiles using the embed here.
Get a "Find Us On Yelp" sticker by filling out this form (for U.S. and Canada only).
Advertise Yelp Deals -- prepaid vouchers offering consumers a discount at your business -- to draw in new customers and re-engage repeat buyers.
When appropriate for your business, add Yelp Reservations to your page to entice more new visitors to take a chance. You can take unlimited online reservations from your website and Yelp Business Page (for a monthly fee). And, you can confirm reservations via text, track wait times, monitor server sections, and manage your restaurant on a variety of devices.
Add a Yelp CTA to your email signature. If you communicate with customers or prospects through email, add a call to action in your signature requesting they leave you a review and linking to your Yelp page.
Step 5: Respond to the good, the bad, and the ugly reviews
It can be tempting to ignore bad reviews and only reply to the people who love your business. But 70% of the buying experience is based on how your customer feels they're being treated. So, a bad review is the perfect time to jump in, save the relationship, and earn their business.
Don't just apologize or start manufacturing excuses. Make a real effort to fix the problem for your disgruntled customer in real time.
If your company was late on an important delivery putting your customer in an embarrassing situation, provide a full refund and offer their next order free of charge. If you can prove this was a one-time occurrence, you might just get a second chance.
Step 6: Make your page a destination
Maintaining an active presence on Yelp goes beyond simply filling out your profile information and responding to reviews.
Keep your page relevant and easily surfaced in search engines by posting updates and announcements, sharing special deals, and uploading new pictures regularly. If your Yelp page looks dead, many customers will assume your business isn't all that happening either.
Set aside 30 minutes each week to maintain your Yelp page, respond to customers, and share fresh content.
Step 7: Use Yelp resources
While most of the features mentioned above are included in Yelp's essential free offering, there are paid options to explore as well.
Want to stay even more connected to your business through Yelp? Download the mobile app right to your iOS or Android device, and view your Yelp dashboard, respond to reviews, and manage your reputation on the go.
The Essentials (i.e., Stuff you can do for free)
Update your business information
Upload photos
Add category and service offerings
Respond to reviews
Respond to appointment or quote requests
Create Yelp Deals or Check-In Offers
Page Upgrades
Add a CTA button
Remove competitor ads from your page
Customize an image slideshow
Access Yelp customer support
Yelp Advertising
Set your own budget
Start/stop your campaigns
Customize ad images and text
Access Yelp customer support
Starting a business is a big step -- but growing it smartly is an even bigger commitment. Decide if you can make money using Yelp, and get a little more comfortable adding "Entrepreneur" to your list of accomplishments.