A customer first strategy is no longer optional. In fact, it's so important that 65% of customers surveyed in a Khoros study say they've switched brands because of a poor customer experience.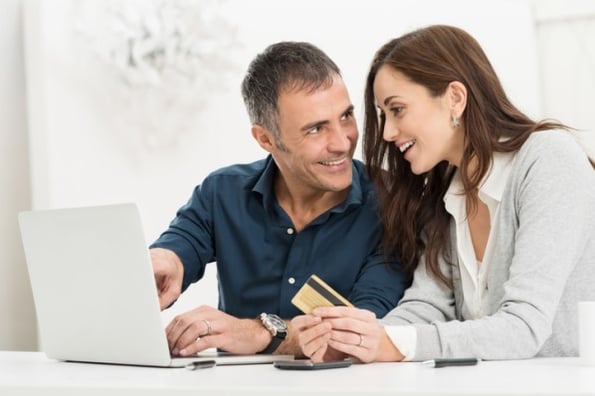 However, customer-centric mantras like "The customer is always right" are meaningless if you don't have a plan in place to execute them. And, most employees won't rally behind a "customer first" business strategy because customer first sometimes means "employees second."
Successful companies find a balance between prioritizing customer needs and meeting business goals. They create effective customer first strategies that benefit both their employees and their customers. In this post, we'll explain what a customer first strategy is, and how you can construct a powerful one for your business.
What Is a Customer First Strategy?
A customer first strategy is a business plan centered around meeting customer needs and creating delightful brand experiences. These plans use special services or features that enhance the company's value in the customer's eyes. This builds a mutually beneficial relationship between the customer and the company, making all stakeholders happy in the process.
The best customer first strategies focus on customer and employee needs. After all, it's difficult for employees to prioritize customers if they feel undervalued themselves. Vice versa; if customers are unhappy, employees can't possibly feel accomplished about their work.
So, how does an organization achieve perfect harmony? Let's unpack that, below.
The Benefits of a Customer First Strategy
A positive customer experience can influence buying behaviors in a big way. Adspace Agency cites four factors that affect consumer behavior and decisions: cultural, social, personal, and psychological. Each of these factors are represented in a strong customer first strategy because they benefit the customer as a whole person with various buying motivators rather than seeing them as only a transaction.
Happy employees are another end result of using a customer first approach to reach your business goals. When customers are strategically prioritized at all levels of the business, they're more likely to experience a smoother process for making a purchase, solving problems, and sharing feedback with the company. In the end, emmployees are happy to interact with customers, even when there is a problem, because negative friction is reduced significantly with a customer-first strategy.
7 Ways to Put the Customer First
As I mentioned earlier, cultural, social, personal, and psychological factors are the foundation of a solid customer first strategy. Let's take a look at how each of these can be incorporated when developing your own strategy.
1. Understand your target audience.
You can't have a customer-first strategy without knowing who your customers are. You need to deeply understand your target audience and how your business improves their buying experience.
Analyze customer and sales metrics to discover ways to create better products or marketing materials. Keep track of demographics, psychographics, purchasing behaviors, values, attitudes, and more, so everyone in your organization can access to this information.
2. Recognize what customer needs you are fulfilling.
Once you identify your target audience, start thinking about their needs and goals on a personal level first and an organizational level second. This helps you determine which goal(s) or need(s) your organization should address.
For instance, let's say your target audience drinks coffee and enjoys a quiet place to read or work. A small coffee shop could fulfill this need and would compete with chains like Starbucks by offering a unique, cozy space with cheaper prices.
Having a strong presence and the ability to address a certain problem for your customer base will set you apart from competitors and prove your customer first mentality.
3. Bring a customer-centric mindset to every team.
In most organizations, the customer service team is solely responsible for monitoring customer satisfaction. These employees directly communicate with customers, so it makes sense they're the only ones who should worry about what users think, right? Wrong.
It's impossible to have a customer first strategy if its weight falls solely on customer-facing employees. Every function in your business can benefit from adopting a customer-centric mindset.
For example, when the product team is developing a product vision, they should be considering what features will address customer needs. Human resources should ensure all employees are satisfied, because happier employees lead to happier customers. If every person in your company ties their role to your customers' success, you will achieve a customer first strategy.
4. Have a strong crisis communications plan.
Crises happen. While you can't predict when they'll come, you can plan how to overcome them. That's why it's vital to create a crisis communication plan.
A crisis communication plan addresses any issues that may impact the reputation of your brand. It also minimizes the negative effects of crises. Successful plans demonstrate that your main concern is your customers' safety, opinions, values, and support.
5. Think of innovative ideas to improve customer experience.
When you create a popular product or service, you may sit back, put your feet up, and watch sales rise. However, your competitors are likely coming up with new products and services to meet ever-changing market needs. If you fall behind, your inability to change and grow could be your demise.
Innovation is key to a customer-first strategy. It shows you understand customer needs and can predict how they'll change over time. Searching for new ways to improve customer experience will demonstrate your dedication to product and service quality -- something that will keep them loyal.
6. Prioritize direct customer communications.
No matter the organization you work for, sometimes it feels like there are a million things to get done before a product deadline. Products need to be designed, built, tested and manufactured before they're released to the public. After all, you need something to offer your customer when the launch date arrives.
However, it doesn't matter how good your product is if it hasn't been heavily marketed. This is why marketing communications, including newsletters, social media, print advertisements, and TV commercials, are so important. Connect with your customers, and show them why they should purchase your new product. This builds the narrative that your company's products are designed with customer needs in mind.
7. Regularly survey customers.
At the end of the day, you can't know if your customer first strategy is effective unless you obtain customer feedback. Surveying customers on a regular basis (i.e., quarterly, bi-annually, or at a schedule of your choosing) can offer valuable insights into your target audience. Consider their feedback, and use it to fuel your decisions.
It's also helpful to survey employees. After all, as we mentioned earlier, employee satisfaction and happiness are just as important as the customers'. Get feedback from your team on how they believe the strategy is working and whether they have ideas for improvements.
Putting the Customer First
Customers aren't simply a means to an end for your business, their purchases, opinions, and happiness ultimately dictates how well your business will perform. A customer first strategy is the driving force to creating positive customer interactions from the first time they hear about your brand to the moment they make a repeat purchase.
Editor's note: This post was originally published in May 2019 and has been updated for comprehensiveness.