According to Forrester, 71% of customers believe the most important thing a business can do in terms of customer service is value their time.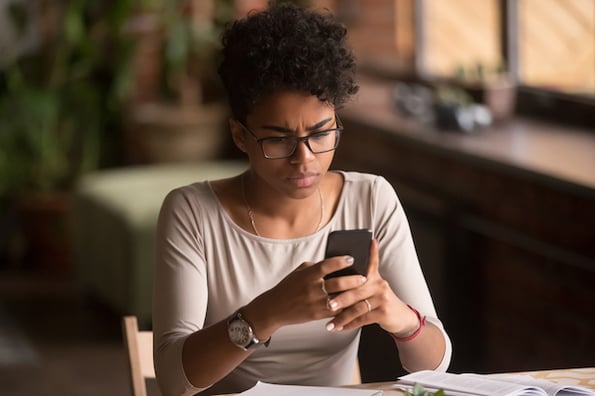 That's not a surprise, either. After all, who enjoys having problems, calling support teams, and — worst of all — waiting on hold for an answer?
The best customer service teams not only find solutions but find them quickly so customers can get back to using their product or service. They've adopted a customer responsive culture that encourages agents to put customers' needs first and create effective solutions as quickly as possible. This combination of speed and accuracy improves the team's overall productivity and generates delightful customer experiences.
In this post, let's look at how you can create a customer responsive culture at your business. But, first, let's review what customer responsiveness is as well as look at some average response times across different service channels and industries.
Customer Responsiveness
Customer responsiveness refers to your business's ability to respond to service inquiries and fulfill them in a timely manner. This includes both the speed it takes your agents to initiate the interaction as well as the time it takes for them to complete the customer's request.
While you always want to reduce the amount of time customers wait on hold, it's equally important to focus on solving their problems. It's great if a customer can pick up the phone and immediately reach an agent, but it's all for not if that agent doesn't have a speedy solution waiting for them.
That's the biggest challenge of customer responsive culture. Finding the right balance between answering a customer quickly and making sure your reps are spending adequate time troubleshooting their issues. When you encourage agents to work as fast as possible, it's easy for them to prioritize speed over quality.
One place to start is by setting the right expectations for your customers and your employees. If both sides understand when they should expect a response, there's less friction in the customer experience because agents have a clearer understanding of their workflow. So long as they meet the expectations they've established, customers will feel like they're being treated fairly.
One question that many customers service teams have is, "How fast do we need to be?"
The answer is tricky because it varies depending on the communication channel you're supporting. That's why we've put together the section below to give you an idea of the average response time across different support mediums.
Average Customer Response Times
Here are some average response times for different customer service channels.
Email
One study found that 87% of customers expect a response to an email within one day, and nearly half of those people expect your company to answer within four hours. However, according to SuperOffice, it takes the average business 12 hours and 10 minutes to respond to a customer's email.
Phone
Since phone wait times can vary depending on industry, seasonality, time of day, and many other factors, it's difficult to narrow down a universal average. However, one study found that the average time a customer waits on hold before speaking with a service agent is roughly three seconds. Additionally, the same study found that most customers get a resolution for their problem within four minutes of speaking with a rep.
Live Chat
When it comes to live chat, the average time that it takes for a service agent to respond to the customer's first message is just under one minute. The average length of a live chat session is 14 minutes.
Social Media
This graphic outlines consumer expectations on social media compared to the average time it takes a brand to respond.
To go into further detail, the graphs below highlight customer expectations for specific social media channels.
Now that we have our benchmarks set, let's look at a few ways you can reach them.
How to Create a Customer Responsive Culture
1. Set team and individual performance goals.
Team goals are important because they hold your entire team accountable. By setting goals for individual and team performance, agents know how quickly they're expected to answer customer inquiries.
At HubSpot, our support office has monitors set up throughout each room. These monitors track our team's performance and notify us if we're meeting our daily goals. If our team is on pace, the numbers are green. If we need to catch up, the board turns an "angry" red so we know people are waiting on hold.
That might seem like a small detail, but our reps will actually say to each other, "Hey the board is red, we need to get to work." It motivates our support team to hit our numbers and meet the goals set by management.
2. Adopt automation.
Automating your service process is one of the most effective ways to improve responsiveness. By integrating automation into your support channels, you'll expand your team's bandwidth and ensure an immediate response regardless of the communication medium.
For example, a chatbot can respond to customers even when your team is out of office. If they send you an email, reps can set away messages that are triggered if a customer tries to contact them. And for phone support, you can install a machine learning service that either redirects the customer to another resource, or tries to solve the issue on its own. Many of these tools are free and can be easily installed into your website or support system.
3. Create an omni-channel support experience.
Another way you can reduce wait times is by adding more support channels to your service offer. If you only provide one or two ways to contact your team, you may be creating a bottleneck that's preventing your customer base from reaching you.
An omni-channel support system not only provides multiple channels for customers to contact you but also connects these mediums to create a unified, seamless experience. That way, customers can start a conversation on one channel — like social media — then easily move it to another one — like phone, email, or live chat.
4. Use snippets, personalization tokens, and email templates.
There are tools agents can use that don't require a complete overhaul of your support system. Snippets, personalization tokens, and email templates can save your team time when composing messages for live chat or email.
Snippets
Snippets are canned responses that are triggered when you enter a code into your keyboard. This is particularly useful for writing introduction and conclusion messages, as well as for live chat agents who repeat the same messages regularly.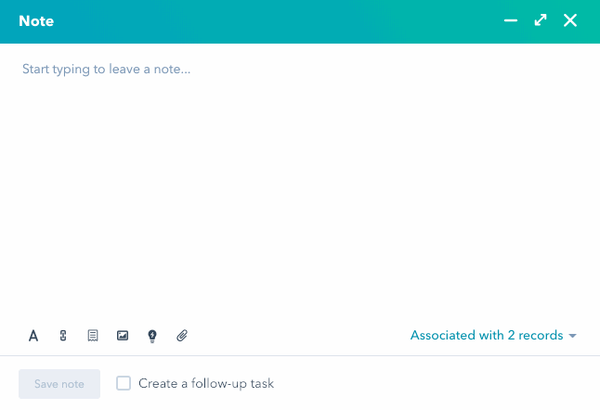 Email Templates
Email templates are pre-written messages that agents can copy and paste as needed. In customer support, agents work on a lot of cases that are similar or have common solutions. Templates save them time from having to rewrite the same answer to a problem they solved a few hours ago.
Personalization Tokens
Personalization tokens automatically call up customer information stored within your CRM. That way, you can reuse a snippet or email template, and still personalize the interaction.
A token might look something like this before you send a message:
Then, when you hit, "Send" the token is replaced by the information you have on file. In this case, it would be the customer's first name.
5. Provide self-service resources.
One way to reduce wait times and improve response rates is by lowering the number of incoming service inquiries.
Self-service resources, like a knowledge base or community forum, are excellent resources that customers can use to troubleshoot their problems. If they have a simple question or issue, they don't have to reach out to your support team. Instead, they can work independently to find a solution.
This not only reduces the number of customers that reach out to your team, but also frees up your agents to work on urgent or complex issues. Agents will have more flexibility to work on problems that require more time to troubleshoot, instead of hustling to meet customer demand.
For more ways to improve responsiveness, learn how to leverage customer insights.