Failing to address common customer retention challenges is costing you revenue. Studies show that existing customers spend 31% more than new customers. Plus, they're more likely to try new products.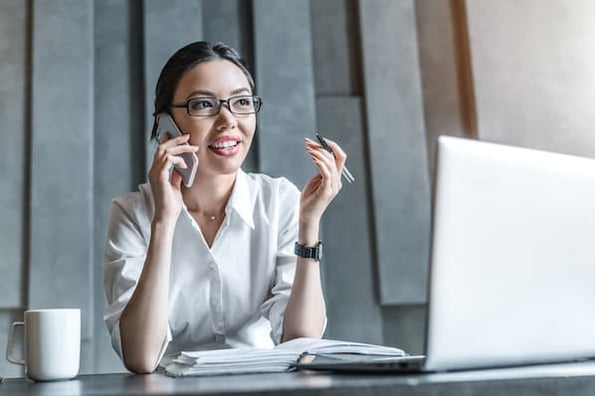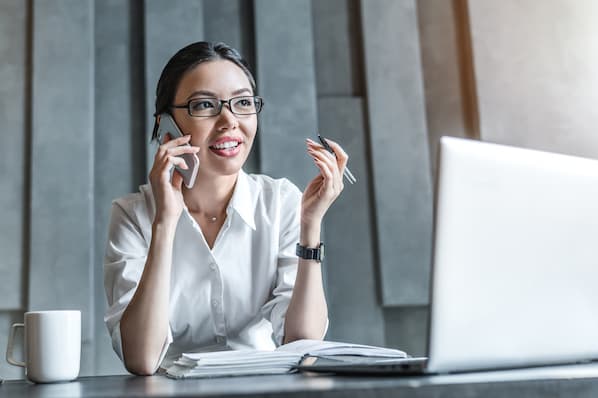 Customer retention issues will go unnoticed if you're not mindful of nurturing existing customers and meeting their needs.
In this article, experts share common customer retention challenges and how you can solve them. Whatever your business, you'll find a solution to your customer retention challenges here.
Table of Contents
Common Customer Retention Challenges
Users have experienced poor customer service.
Outreach isn't timely or relevant.
Customers are disengaged.
There aren't enough resources.
You don't reward loyal customers.
You're not training your users.
Customers might not see the product's value.
You don't have internal processes to implement customer feedback.
Use these challenges to inspire change and integrate solutions into your customer retention strategies.
Challenge 1: Users have experienced poor customer service.
In their study, the Northbridge Group found most consumers will switch to a competing brand after one bad experience. Not only does poor customer service result in you losing revenue, but it puts revenue into the hands of a competitor.
Poor customer service is arguably the easiest challenge to solve. It's in your control, and there is a wide range of solutions.
The solution: Hire and train a team of support professionals who can reliably respond to customers and help guide them through their challenges. Empower your team with processes and resources to address common problems or queries.
Customer service resources like help desks, shared email aliases, CRMs, live chat software, and knowledge bases have been proven effective when it comes to bolstering service infrastructures. That can increase customer satisfaction and boost customer retention.
Pro tip: Keep the team well-informed and adaptable to emerging trends. According to HubSpot's 2022 State of Customer Service Report, "Customer expectations and experiences continue to be key determinants of brand and company loyalty, with consistent preferences for self-service, personalization, and real-time resolutions."
Customers in the United States still prefer to resolve customer service issues by phone, Statista found, but digital channels are a close second choice. Email is the least preferred, with only 20% of customers opting for this method of communication.
Challenge 2: Your outreach isn't timely or relevant.
Targeted communication is key to optimizing your customer retention. You need to connect with customers at optimal times to proactively address customer needs as they arise.
As Ilana Hamer, HubSpot Customer Success Manager, puts it, "Customers don't always know what they need to do to be successful, and they don't know who to ask. That's why it's crucial to use automation to highlight the customers that need help before they even know that they need it, and put [yourself] front and center to make sure they move in the right direction.
"You don't need to reach out to everyone all the time — what's key is that you reach out to the right people at the right time with the information they need to be successful and delighted with your product or service."
The solution: In many cases, email automation can help you engage with customers in a timely manner. Set up email marketing flows that are highly engaging and relevant. For example, upon purchase of a new product, send content, resources, and how-to guides to address potential questions before they arise.
Pro tip: Customers are inundated with messages, so make your touchpoints meaningful. To maximize marketing relevancy, use audience segmentation in your emails. Group users with similar interests or who are at the same point in their buyer journey to send targeted messages. Don't forget to personalize emails to catch the customer's attention.
Challenge 3: Your customers are disengaged.
HubSpot's Customer Success Manager, Kerby Billy, finds that "Customers who are more engaged with the platform and consistently logging in to take actions towards achieving their goals can get more value out of their subscription. In turn, they retain better than less active customers.
"Trying to connect with unengaged users and trying to re-engage them can be challenging, but leveraging sequences and directly calling clients has helped manage the outreach on that front."
The solution: Keep your users coming back to your platform and support them to get the most out of it. Connecting with less-engaged users through email, phone calls, social media, or promotions can help bring people back to the platform.
Pro tip: "When I'm able to connect with these [unengaged] customers, asking questions about what's going on with their business in general and determining why they bought HubSpot to begin with, helps me understand things from their perspective and align with them," Billy says.4. There aren't enough helpful resources for customers to easily reference.
Challenge 4: There aren't enough resources.
Not every issue or concern your customers run into will be significant enough to warrant contacting customer services. Personally interacting with a human service rep is a hassle for all parties involved — particularly if the problem has a quick fix.
Having the necessary information readily accessible to handle common issues can help ease frustration and save your users' time. Both of which make for more satisfied customers and improved customer retention.
The solution: Invest in and maintain resources like knowledge bases. They allow you to reduce timely service interactions, ensuring the contact you have with customers is necessary and efficient. That kind of coordination can take the stress off your customers, demonstrate thoroughness and professionalism, and, ultimately, help you retain users.
Pro tip: Talk to your sales and customer services teams, find out the most commonly asked questions, and integrate the answers into your knowledge base to reduce reliance on customer services.
Challenge 5: You don't reward loyal customers.
It's easy for marketing efforts to be focused on attracting new business, but as Bain and Company identify, a 5% increase in customer retention can produce a profit increase of more than 25%.
Rewarding loyal customers can be a core difference between you and your competitors.
Booking.com has its well-known genius loyalty program, which offers tiered discounts that increase with the number of bookings the user makes. Through this program, Booking.com puts its existing customers first and gives them a reason to return. It's no coincidence that Booking.com scores highest for customer service and overall customer score compared to other sites.
The solution: Don't forget to entice existing customers back with discounts or opportunities available only to them. In their State of Brand Loyalty Report, Yopto found that 83% of people state that loyalty programs influence their decision to buy again from a brand.
Pro tip: Remind users of their loyalty benefits. Booking.com regularly includes its genius loyalty program in emails to existing customers.
Challenge 6: You're not training your users
To retain your customers, you must consider their education and training needs.
Gordana Sretenovic, Co-Founder of Workello, expresses the importance of helping users get the most out of your product or service.
"A good customer success manager educates the customer on the value of the product, helps them incorporate it in their daily processes, teaches their team how to use the product, and offers bespoke guidance," she says. "That significantly increases the customer's success rates."
The solution: "The first order of business should be to find out exactly where your product is lacking and why the customer isn't seeing the value in it," Sretenovic recommends. "Perhaps they are missing a feature or they can't find a way to incorporate your product into their daily processes." Speak to your users and find out how they want to be supported.
Pro tip: Integrate the solutions to common problems into marketing automation, or create video guides and training. For example, allow users to demo the product via email or share training webinars and guides where suitable.
Challenge 7: Customers might not see the product's value.
Sharing product value with your consumers could directly increase retention and revenue. You need to share value and brand-unique selling points (USPs) at every touchpoint with your customers.
Customers are happy to spend 13% more on luxury items, according to ti PWC research. This means value-based marketing is worth the investment. However, you need to make sure this messaging is reaching customers effectively, so they can get a true appreciation for the added value.
"It's about explaining your USPs to customers, reiterating them as often as possible, but in a way that customers will keep listening to them," says Alex Higham, CEO at Exhale Coffee. "Brands can fall into a trap of talking about USPs and why their product is great, but most people will switch off and won't listen. They'd get bored of that after a while."
The solution: Engage customers in topics aligned with the brand through newsletters. "We share about health and wellness and movement to keep people reading," Higham says. "Subscribers will come back and read the newsletter and within that content we can reinforce why our product is different."
Pro tip: Build loyal brand advocates through other benefits. "Adding other valuable services and elements to your subscription, so you're convincing people about the value of not just the product but also subscribing," Higham recommends. "This goes beyond free shipping. We add a monthly club for subscribers only."
Challenge 8: You don't have internal processes to implement customer feedback.
From 2019, the number of companies that report tracking customer satisfaction, online reviews, and Net Promoter Score (NPS) increased. More companies are making a conscious effort to listen to their customers — and for good reason.
Higher growth companies with better customer retention are often more inclined to actively listen to their customers. Tuning into your customers' thoughts, consistently gauging how they feel about your business, and asking for and acting on their feedback are all significant assets to effective customer retention efforts.
"Customer support is not just helping people fix a problem, it's also sales, upselling, and directing problems in product back to the product teams," says Tom Sanderson, COO at Kineon. "It's not clear what problems will arise particularly when a product is delivered to people around the world. Different people have their own nuanced problems (or, as I like to call it, challenges & opportunities for product improvements).
"It's crucial to adapt and document it. Problems for customers must be solved, and systems and processes adapted so it doesn't happen again."
The solution: Create robust workflows that internal teams follow to report problems and address core issues. "If a customer reports a product issue we need to document it, offer a solution, and get feedback to the Product Development team. Within each of the stages is also a workflow and within each workflow different scenarios," Sanderson says. "Workflows make sure that there's an effective and seamless feedback and fix process."
Pro tip: Product teams need clear feedback in order to improve the product and keep developing improvements for future releases or a new product range. Communication is everything.
Why Overcoming Customer Retention Challenges Matters
When customers are retained, businesses benefit from lower customer acquisition costs, increased customer loyalty, and more referrals. Retaining customers is the main way service teams can have an impact on the bottom line.
But retaining customers can be challenging.
Look at your business with the most common customer retention challenges in mind. This way, you can strategize to improve brand-consumer relations and reduce friction between your valued customers and your product or service.
The Future of Customer Retention
As consumer and business relations continue to grow on a digital platform, businesses need to keep up with trends and consumer expectations — expectations that are growing. The Talkdesk Research global report found that 58% of interviewees had higher customer service expectations than before.
Staying proactive when it comes to customer service will prevent businesses from creating more customer retention challenges for customer representatives.
NICE's most recent Digital Research Report found that 81% of consumers expect more self-service options. So, despite an increase in self-serve, there's still demand for more.
Finally, HubSpot found high-growth companies were more likely to have adopted customer service resources. This was in comparison to average and low-growth companies that were much less likely to have adopted service tools.
Improving customer retention can be every bit as challenging as it is vital, but if you take the proper strides to keep your customers engaged and enthusiastic about your business, you'll be in a solid spot to keep them on board.