If you're trying to grow a business, would you rather acquire a new customer or sell to an existing one?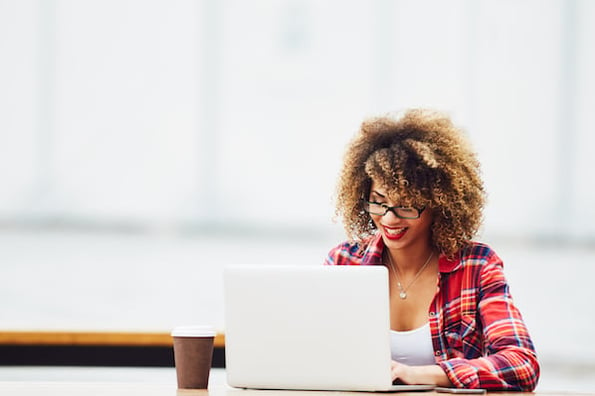 The best answer is, well, both.
But, if forced to choose, most business owners would rather sell to an existing customer over a new one. That's because it's five to 25 times more expensive to acquire a new customer than it is to retain one.
Many companies are now investing in customer retention programs that motivate their customers to return for additional purchases. These programs not only reduce customer churn, but they provide new services that improve customer experience.
By incorporating these programs into your customer service efforts, you can influence customers after the point of purchase and demonstrate your company's long-term value. If your business is new to customer retention, or if you're not sure how to implement it, this post breaks down the best customer retention programs to launch this year.
Customer Retention Programs for 2023
Convincing your customers to buy your products is hard enough, but keeping them happy afterward can be an entirely different challenge.
Customers expect a flawless user experience, and even if your product is great, you can still lose customers if you don't grow with them. Customer retention programs are designed to capitalize on these opportunities and create mutually beneficial relationships with your customers.
To help your team get started, this section lists some of the most important programs your business can adopt this year.
1. Onboarding
No matter what type of product or service you're selling, every business should have an onboarding process to educate its customers. Onboarding teaches new users how to use your product or service to the best of their abilities. Customers don't have to figure out the product and can immediately pursue their goals.
Reducing this learning curve is incredibly important for avoiding churn early in the customer journey. That's because customers are more likely to abandon your product within the first week of using it. These customers often leave your brand because they feel the product isn't fulfilling their individual needs. After the first week, however, most customers won't switch to a competitor unless they have a poor experience with your brand.
Depending on the product or service you're providing, onboarding can be simple and self-serving, like an instruction manual or pamphlet, or it can be more hands-on, like a complete product walkthrough.
At HubSpot, we offer a variety of tools that each have their own distinct features. To help our customers get the most from our tools, we offer a one- to three-month onboarding process where company representatives work with customers once or twice a week. This helps keep our customers happy and provides insight into common roadblocks we can correct over time.
To learn more, read our guide to starting an onboarding program.
2. Proactive Customer Service
Proactive customer service occurs when your company initiates a service interaction with a customer without being prompted to do so. This is done with the intent to add more value to the customer's experience and demonstrate a commitment to customer success. By providing customers with timely and personalized solutions, these programs help your team get ahead of customer retention by removing roadblocks before customers even know they're there.
Proactive customer service can take many forms. For example, one measure your team can implement is a knowledge base. A knowledge base provides customers with resources to solve their own service questions. That way, they don't have to spend time calling your support team when they're looking for answers to simple problems.
Another example of proactive customer service is an automated support newsletter. These newsletters alert your customers to outages occurring with your product or service. If a customer can't connect with your support team during a product outage, they'll receive an email explaining exactly what the problem is and what your team is doing to correct it.
When implementing a proactive customer service program, it's important to offer a blend of services that create a personalized experience for the customer. Additionally, these offers should be timely and optimize the customer's chance of achieving their goals. If effective, customers will remember how your company's unsolicited efforts contributed to their personal success.
To learn more, read our guide to implementing proactive customer service.
3. Customer Success
A customer success program is similar to proactive customer service; however, customer success is more personalized and specific to individual customers. Features like knowledge bases and automated newsletters help your customers as a whole, but customer success looks at individual users and determines what your business can do to help them succeed. If your company can help customers achieve their goals, they'll be more likely to return to your business.
Customer success teams are responsible for ensuring short- and long-term customer success. These employees not only respond to incoming customer service requests, but they provide proactive customer service to users who are at risk to churn. If your business identifies an unhappy customer, assign a customer success rep to their account and provide them with personalized solutions that fit their needs.
In addition to customer retention, customer success teams create opportunities to upsell and cross-sell. When customers are happy with your products and services, have your customer success team refer these leads to your sales team. Since these customers already understand the value that your company provides, they'll be more likely to make additional purchases from your business.
To learn more, read our guide to building a successful customer success program.
4. Customer Loyalty
Your most valuable customers are also your most loyal. In fact, your top 1% of loyal customers spend five times more per visit than the rest of your customers. Customer loyalty programs help your business retain your loyal customers by providing them with special benefits that reward their loyalty over time.
For example, many companies offer a point-based program that gives customers points every time they make a purchase. After they earn a certain amount of points, customers receive a free product or discount. Since the points can only be redeemed at your business, this incentivizes customers to return to your company and makes competitors appear less appealing.
Customer loyalty programs have proven to be effective, too. In fact, studies show that 52% of customers will join a loyalty program if it is offered to them. Additionally, 70% of consumers would be willing to recommend your brand to others if they know you offer a good customer loyalty program.
It's important to keep in mind that even though these customers are happy with your business now, it doesn't take much to lose them. Research shows that 60% of customers will stop doing business with a brand after one poor customer service experience. This makes it crucial your company continues to engage loyal customers through these programs to keep them interested in growing with your brand over time.
To learn more, read our guide to creating a customer loyalty program.
5. Customer Feedback
It's hard to retain customers if you don't know which ones are happy and which ones are not. Fortunately, your team can use customer feedback tools to help you collect reviews and predict trends in customer behavior. Use this information to correct common customer roadblocks and reduce potential churn.
One tool your team can adopt is a Net Promoter Score, or NPS®, survey. NPS surveys use one question to collect both quantitative and qualitative data regarding customer experience. The survey asks customers to rate their likelihood to refer the brand on a scale of one-10, then provides the customer with a feedback box where they can leave comments or explain their response.
Collecting customer feedback also gives you insight into individual customer problems. Your customer service team can reach out to customers who leave a negative NPS and see if there's any chance to improve their experience with your brand. This helps improve customer retention as customers will appreciate the fact you're following up regarding their complaints.
To learn more, read our guide to obtaining customer feedback.
For more ways to retain your customers, read about these effective customer retention strategies.
Net Promoter, Net Promoter System, Net Promoter Score, NPS and the NPS-related emoticons are registered trademarks of Bain & Company, Inc., Fred Reichheld and Satmetrix Systems, Inc.
Editor's note: This post was originally published in May 2019 and has been updated for comprehensiveness.