No matter if you're an amateur or a seasoned professional, there's always more to learn about customer service. Business leaders continue to come up with new literature, training, and studies that improve and refine the customer service industry.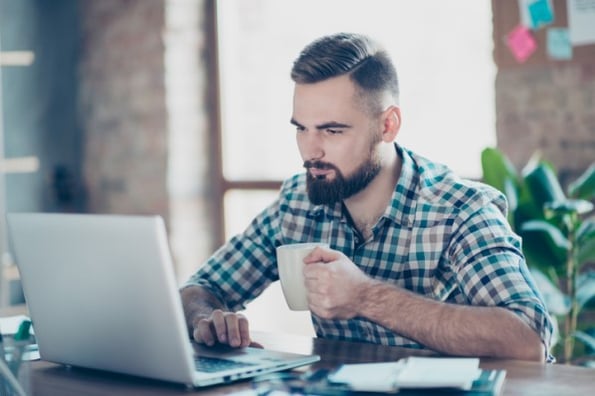 Nowadays, much of this information can be found online -- and for free! You no longer have to enroll in time-consuming courses or pay exuberant fees for training materials. Rather, you can search for topics on your browser and educate yourself in minutes.
It's tough, however, to know which articles you should read when there are countless options to choose from. And, it's even more stressful knowing that not all of them will be accurate or credible. You need data that's written by reliable sources and relevant to your customer service team.
To narrow down your selection, we put together the list below that provides you with the best customer service articles available this year.
11 Customer Service Articles Every Support & Success Professional Should Read
In today's age, it's no wonder that technology has developed within customer service and support. Chatbots, AI, self-service, and more are revolutionizing the way customer service employees are working every day. Written by HubSpot's former VP of Services and Support, this article predicts how technology will shape, change, and assist the way we'll do customer service over the next few years.
Automation has become another fundamental part of our everyday lives. For example, Amazon Go was the first store with no cashiers. While automation has increased the speed, accuracy, and convenience of service, this article states that too much automation can also decrease customer satisfaction.
Customers crave intimacy; that's why social media customer service is becoming more prevalent. It saves your team a lot of time by answering quick, simple questions via the same channels your customers are using. This article walks you through the process of setting up social media customer service and covers many FAQs related to the expectations of this channel.
It's incredibly interesting that the service we observe impacts our personal opinion of a brand. Even if the experience was with a completely different customer, it still changes your perspective of a business. This article discusses how you don't have to directly experience bad customer service to be turned off by a company.
It's a lot easier to maintain exceptional customer service when your company is small. There are fewer employees, but also fewer customers. However, as companies grow, it becomes more difficult to prioritize a larger demand for customer service. This article covers some methods for handling customer service using a scalable approach.
It can take just one exceptional experience to transform a customer into a lifelong advocate. Learning from some of the best players can prove to be a strong strategy for growing companies. Take a look at the brands listed in this article and learn some key takeaways about great customer service.
As we mentioned above, a single great customer service experience can stick in a customer's mind for life. Unfortunately, the same can happen with a negative one. This article covers the three foundations for customer experiences -- brand purpose, promise, and values -- and how understanding these three things can make all the difference in customer service.
It's a lot easier to serve customers when you better understand the emotions they experience during the buying process. This, in turn, helps you practice emotional intelligence -- the ability to understand, manage, and express your emotions, especially in interpersonal relationships. This article covers tips for utilizing emotional intelligence to create more empathetic, genuine connections with customers.
Any company can claim to have great customer success. However, if your metrics aren't adding up, there could be an issue with your strategy. This article covers ten simple ways you can improve customer interactions and prioritize customer success.
A company can take one of four roads in any customer interaction. Three of these roads work to strengthen customer relationships and effectively solve their problems. The last one -- and one that many companies unknowingly take -- treats customers as a nuisance. This article helps companies understand how to have a better mindset at the start of every customer interaction.
When you have the right employees, it's a lot easier to achieve great customer service. The best entrepreneurs and business leaders understand not only how to attract and maintain customers, but also their employees. Read this article to hear their actionable words of wisdom.
For more information about customer service, read these customer service stats.