We've written before about the importance of laying a strong foundation of customer support down when you start a new business. Customer support is table stakes -- you need to be able to answer questions and solve problems for your first customers before you can start building new products and expanding.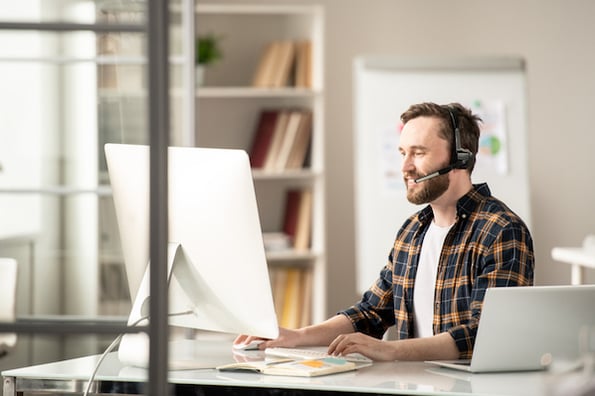 Once you've reached that point -- where you're keeping customers satisfied and happy using your products, and you're earning recurring revenue every month or every year, you can start thinking about customer success -- working proactively to prevent customers from churning and helping them get more value from your products so they become enthusiastic advocates.
In order to keep track of your customer success best practices and workflows -- like collecting and analyzing customer feedback, managing customer communications, and setting up self-service customer education -- you need tools to help you track, organize, and manage everything.
So I've made this list of out-of-the-box customer success tools that work for every budget, whether you're a startup or an enterprise company. Learn more about the different solutions to see which would be the best fit for your team, your budget, and your customers.
It's worth noting that there are other customer success tools available that didn't disclose their pricing structures on their websites, so I didn't include them on this list. To learn more about solutions not listed here, you could request a demo or speak with a salesperson.
I also didn't include tools that were strictly customer support tools -- tools on this list needed to include an element of customer analytics that allowed agents to work proactively to prevent churn.
12 Helpful Customer Success Tools for Every Budget
Price: Starts free; $1,200/month for 10 users
HubSpot's all-in-one customer success solution starts free and grows to meet the needs of an enterprise team. Our products and tools include:
Tickets to organize incoming customer requests and issues
Team inbox to share messages and assign tickets amongst your reps and agents
Customer feedback to deploy surveys and analyze feedback and customer satisfaction scores
Knowledge base to create educational resources to help customers self-serve
Conversations to connect all channels of customer communications so you can have context whenever you get in touch with them
Automation to use customer feedback responses to kick off workflows that route customers to the solutions they need automatically
If you're already using HubSpot's free CRM, Service Hub integrates with it to use and update the customer data you're already tracking, too.
Price: Starts free; $89/month/user
Zendesk, another freemium customer success solution, offers another full-stack solution to use at every stage of your customers' journeys. Products and tools include:
Channel integration to allow customers to connect with you across different channels
Ticket forms to create different support requests to make it easy to provide support for different issues
SLA views to see how your team is stacking up against your sales and marketing teams to make sure you're all working together effectively
Multilingual and multi-brand support to coordinate your approaches to customer service, even if you're managing multiple multi-national brands at once
Customer feedback analytics to track and predict customer satisfaction scores over time
Price: Starts at $49/month for eligible startups; $136/month depending on users/customers
Intercom is an affordable customer support and success software that gives customers the options to buy individual tools or use them all together to provide a cohesive customer experience. These tools include:
Messages to send and receive email, app, and chat messages to and from customers
Inbox to organize messages and respond to customers as a team
Articles to create help content for customers to use to answer questions without your team's help
Price: Starts at $199/month for eligible startups; $999/month depending on # of customers
Customer SuccessBox is a customer success solution built for B2B SaaS businesses that offers a variety of different package options, depending on the size of the company, the number of customers, and the number of products it sells. Tools offered in these packages include:
Customer communication software
Account health monitoring to give customer success managers alerts at signs of customer churn risks
Customer onboarding workflows to get customers up-and-running using your software fast
Customer portfolio management for CSMs managing multiple enterprise clients
Predictive account and revenue forecasting to help you plan for your bottom line every month or quarter
Price: Starts at $240/month; includes 3 users
Akita's customer success software helps you ramp up a customer success program and team -- fast. It offers a laundry list of helpful tools, including:
Customer lifecycle management to work proactively throughout the customer journey to provide relevant support
Customer reviews to schedule and track customer feedback over time
Customer health scoring to identify indicators of churn before it happens
Team inbox and reporting to keep customer communications in context
Customer success engineering support from Akita to help with the technical side of using the software
Price: Starts at $500/month; unlimited users
Planhat offers three different customer success packages for startup, professional, and enterprise businesses at different prices and product offerings. These include:
Customer health scores to evaluate signs they're succeeding or at risk of churning
Customer segments to organize your customers into groups for more streamlined communication
Revenue tracking and forecasting to help you plan for your bottom line
Customer satisfaction surveys to measure customer sentiment and feedback
Churn tracking to give you a quick look at which customers you're retaining and churning
Price: Starts at $9/month/user; Pro 39$/month/user; Enterprise 79$/month/user
Front is a customer success solution that brings an omni-channel experience to your customers. It's products and features be integrated with software like HubSpot to centralize your data into one place. It's tools include:
Shared inbox for collaborative team communication
Saved email templates and canned responses that can be reused over time
Shared email drafts that employees can work on together before sending
Workflows that sort and tag messages automatically so your team can find them easily at a later time
A detailed reporting breakdown of team performance
Price: Starts at $12/month; Basic $30/month; Professional $48/month
WhatHub is a WhatsApp integration that connects messages from the platform to your CRM. This allows you to leverage WhatsApp as an effective customer success channel. Its features include:
1:1 messaging with CRM contacts through WhatsApp
Records conversations automatically on the contact's profile so your team can reference information as needed
Automated features triggered by keywords mentioned during WhatsApp conversations
Can be integrated with HubSpot CRM
Price: Starts at $89/month; Pro $224/month
Wootric is an internal and external customer success tool. It has features that both enhance customer experience and improve team productivity. Those features include:
Sentiment analysis tools that interpret customer and employee messages
Net Promoter Score, Customer Satisfaction (CSAT), and Customer Effort Score surveys
Customer touchpoint optimization features that personalize the customer experience
Surveys that can be automatically translated into multiple languages
Seamless integrations with CRMs like HubSpot
Price: Starts at $99/month; includes 5 users
Zipwhip provides an additional channel for your team to reach out to customers. Its software allows you to easily text contacts without leaving your CRM. It's tools are:
Auto-replies that can be scheduled and sent at specific times
Reusable text message templates that save employees time when responding to customers
Canned messages that are generated based on text message keywords
Group messaging to up to 50 contacts
A single message feed for all incoming text messages, making it easier to search for and locate specific conversations or threads
Zipwhip can also be integrated with the HubSpot CRM.
Price: Starts at $15/user/month; Essential Plan $20/user/month; Expert Plan $35/user/month
CloudTalk is a call center software that can be used in an office setting as well as with a remote team. Its features include:
Automatic call recordings that are logged on contact profiles
Personalized greetings and voicemails so your customers will always have a response even when you're not available via phone
Customizable call queues that guide customers to an agent who's best suited to resolve their issue
Tool-free numbers so your customers aren't charged whenever they want to contact you
Price: Starts at $120/month for 4 users; $200/month for 16 users; $289/month for 60 user; $499/month for unlimited users
Helpjuice is knowledge base software that supplies customers with self-service solutions. That way, your customers can troubleshoot their issues before reaching out to your customer service team. Helpjuice's tools are:
Customizable templates and designs that allow you to create a seamless addition to your current website
Collaborative work features that let you choose which employees see what when working on a new piece of content
Detailed analytics that shows you which topics your customers are searching for most
Variant publishing so you can create multiple version of a page, test it, and choose the one that customers respond to best
To learn more, read about these common barriers to customer centricity.