Buyers want real-time engagement, and they expect support to be rendered post-haste as well. That's why many businesses are adopting live chat support. However, simply installing live chat functionality on your site isn't enough. You need to make sure your support reps and tools are aligned to ensure your live chat's success.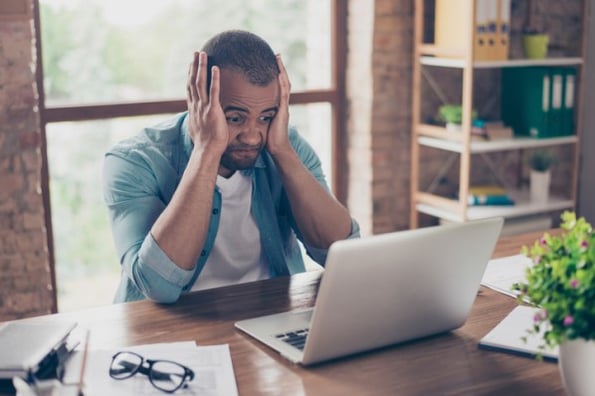 In this post, you'll learn everything you need to know about live chat, how it works, and how to successfully implement it to meet customer needs.
Looking for a directory? Find what you need through these links:
What Is Live Chat?
Live chat is a tool that connects customers with actual, human support representatives. This allows your users to resolve issues in real-time. Using live chat, customers can get answers quickly. They'll spend less time waiting to find a solution or sifting through a knowledge base on your website.
Live chat is similar to a chatbot in that both are real-time support communication tools, but that's about it. Live chat connects customers with human support representatives. Meanwhile, a chatbot is just that, a bot.
However, chatbots can be useful in beginning the support conversation with customers and then escalating to live chat with human support reps if needed.
The below video explores the similarities and differences between live chat and chatbots in more detail.
How does live chat work?
Live chat connects website visitors with a company representative via instant messaging in a private browser window. After clicking a link or button, the customer can begin chatting with a real person who is there to help. The convenience and immediacy of live chat make it an attractive communication channel for both the customer and the business.
Live chat software is typically embedded within the code of your website as a widget. This widget loads an icon or link on your web pages. When clicked, a chat window will appear. You can choose on which pages you'd like the icon to appear. Most software also allows you to customize the design of the chat widget.
Here's an example:
Benefits of Live Chat
Let's unpack some benefits of adopting live chat for your business.
1. Omni-Channel Experience
It's important to maintain your customer's focus when they are on your site. If your customer needs to navigate away from the current page for help, they might not come back. Even if you offer top-notch support, you can still lose customers if they have to jump through hoops to access it.
Live chat creates an omni-channel experience for your site visitors. Live chat's seamless integration allows customers to connect with support or sales teams directly — without needing to leave your site or locate a new page. Using live chat you can reduce your website's bounce rate, improve the customer support experience, and create opportunities to upsell and cross-sell.
2. Reduced Average Handling Time
Customers cite long holds and wait times as the most frustrating part of customer service, according to surveys conducted by Zendesk. Live chat support can help decrease your average handling time.
When using live chat, customers don't need to wait on hold for the answer to a simple question. They can quickly ask follow-up questions to clarify an agent's response. There's no need to file additional follow-up cases to get questions answered.
3. Automation Opportunities
Since live chat is embedded directly into your website's code, it's easily integrated with other customer service tools. These tools automate functions for your sales and service reps. This, in turn, can create a better communication experience for the customer.
As shown in the video above, chatbots are commonly integrated with live chat tools. Chatbots can read customer inquiries and automatically respond with the appropriate information, often to recurring questions and common customer roadblocks. In turn, this frees up time for your human reps to focus on complex and time-consuming issues.
4. Case Distribution
You can expect a decrease in case volume for your phone and email queues as your customers adopt live chat support. Customers will begin to understand which communication medium is best suited for their type of inquiry.
Simple questions can be answered via live chat, while urgent and complex issues should be reserved for your call center team. If the problem is less urgent, then customers have the option to use your email channel and continue with their normal workflow.
Now that you're familiar with the benefits of live chat, let's review a few ways live chat shouldn't be used.
How Live Chat Doesn't Work
The best reason for any business decision is: "This will help us serve our customers better."
While the way most companies currently use live chat may appear to do this, the reality is quite different. Communication channels have no intrinsic value. They facilitate two core types of value:
Channels connect you with your customers and prospects so you can learn about and serve them better.
Channels store a full history of customer issues and bring context to new customer inquiries. You can use this information to shape your business strategy.
Does this mean you should only use one channel to communicate with buyers so all your information lives in one place? Of course not. You should engage buyers however they want, and most crave an omni-channel experience. (And for your benefit, data from multiple communication systems paints a richer picture of your customers than one self-contained system ever could.)
OK, let's dive into best practices for this communication medium next.
Live Chat Best Practices
1. Optimize your whole support system for speed.
Customers want their questions answered immediately. While live chat can help expedite the connection between customers and support representatives, your customers can only get answers as fast as your support team can deliver. Ensure that your support team's systems and tools are up-to-date and integrated for speed.
2. Have an offline strategy.
Unless you have a support team spread across the globe, there will come a time when your customers are looking for answers while your agents are off the clock. Most live chat solutions will allow you to turn the feature off outside of business hours. You can also send a canned response to let customers know they will receive support once the team is back online.
However, this isn't enough for customers who expect answers now.
Your offline strategy should integrate chatbot support to provide value to your customers while your reps are away. You should create detailed responses to frequently asked questions and integrate your chatbot with self-service resources like your knowledge base.
Your chatbot should also be able to collect important information from customers that can be passed on to the support team, all while managing customers' expectations for response time.
3. Respond quickly and concisely.
Ensure your support team is confident in responding quickly to customers. That means improving reps' typing speeds, using text expanders, and implementing saved responses. Your customers will appreciate a fast response, even if that means letting them know the question has been received and the answer is on the way.
Responding clearly and concisely is just as important as responding quickly. Your representatives should have strong enough product knowledge to explain all concepts simply. Use specific language without the need for filler or fluff.
4. Make it a teaching moment.
Don't just answer the customer's question and call it a day. You can use the live chat experience as an opportunity to teach customers the what and why behind their questions. Share any relevant auxiliary knowledge, and anticipate future needs.
5. Give them some closure.
Make sure you close out the live chat experience on a positive note. Bring the conversation to a clear and concise closing point. Your reps should confirm the customer's question has been answered and leave them with detailed instructions if needed. Explain how customers can reach out for further help if questions arise. And of course, thank the customer for their time.
How Live Chat Should Work
HubSpot's mission is to help millions of organizations grow better. That means helping our customers engage and delight their customers by building trust and establishing lasting relationships.
Enabling our customers to have more open conversations with their customers is a great way to do that, but scaling those personal, one-to-one engagements can be hard.
This is why we created Conversations — a free product designed to align your entire company and its systems around the customer. That's right — we believe so strongly in this vision of the world that we are offering it to everyone for free.
Conversations is a shared inbox for customer conversations that features live chat, Facebook Messenger integration, an easy-to-use chatbot builder, and more. Reduce work for your team, improve response times, and create more opportunities to turn customers into vocal promoters of your brand.
A version of this blog post was originally published on ThinkGrowth.
Editor's note: This post was originally published in June 2019 and has been updated for comprehensiveness.