Everyone has a customer service horror story.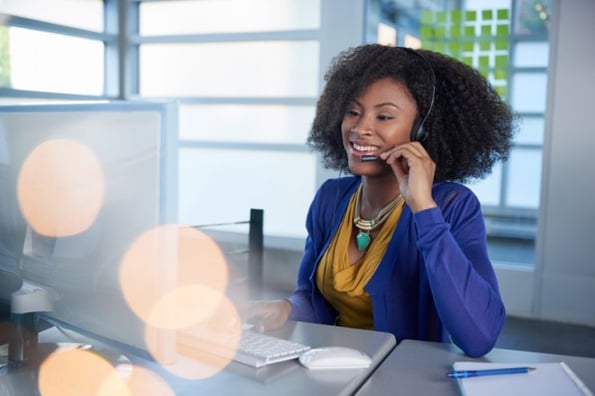 You know the kinds I'm talking about. Whether it was the story of a missed flight, downed WiFi, or an impossible quest to speak to a person -- not a robot -- on the phone, you or your friend almost certainly have a nightmare to tell.
And that's because it's scientifically easier for us to recall negative memories than it is to recall positive ones -- which is probably why customers typically tell twice as many of their family and friends about negative experiences as they do positive ones.
But we know better than anyone that for every negative customer service experience, there are many more stories of customer-centric companies, customer-first policies, and customer service reps who go the extra mile. So in the interest of positivity -- and yes, a little bit of advocacy for our profession -- we'll keep updating this blog post with some positive stories of our own, to share with our family and friends.
(That's you, dear readers.)
Keep reading to review some good customer service stories from real customers -- those of us, here at HubSpot.
Good Customer Service Stories You Need to Read
Good Customer Service Stories from Real Companies
1. Netflix
HubSpot Director of Customer Success, Stephen O'Keefe, shared two different experiences of getting prices raised -- and the different results that came next, depending on the approach. I'll let him tell the story in his own words.
I sat down to pay a few bills last month and noticed that my Comcast bill went up quite a bit -- by 17%, to be exact.
In comparing the most recent bills, I noticed that I lost the "bundle discount" of $31.
I didn't get any sort of notification prior to the increase, and didn't remember the details of what I negotiated a couple of years ago, so this was something of a surprise.
I think most of us non-cord cutters have experienced what followed. You call the cable company, complain, maybe ask to speak to a manager, and threaten to change to a competitor -- usually after waiting on hold for a while, first.
It's a terrible experience.
I contemplated paying the extra fee just so I didn't have to deal with the hassle of re-negotiating. But it's almost $400 annually, so I went through with the charade of pretending to cancel.
The woman I spoke with was nice enough and I didn't have to "escalate" the situation. I was able to get my discount back by extending my contract for two years. The whole phone conversation was probably 20 or 30 minutes, inclusive of hold time.
My Comcast Net Promoter Score® (NPS) is somewhere between a four and six -- putting me solidly in the "detractor" category.
It was coincidental timing but I also got an email from Nextlix a couple of weeks ago, ago informing me that my rate was going up $1 -- from $9.99 to $10.99 -- or 10%.
I didn't think twice about it as the price-to-value ratio here is great. Why?
First, nominally, it's a small increase. Second, I'm getting more value from Netflix than ever before. The app is better than ever, it's easy to access on multiple devices, and the content is great, too. And finally, best of all, I don't have to talk to anyone to negotiate a price or contract length. My Netflix NPS is a 9 or 10 -- I'm a big promoter.
I'd wager that Netflix has a high customer NPS. Its subscriber base is through the roof, and Netflix stock is up 70% in the last year.
Comcast's stock, on the other hand, is up 2%.
There are obviously a lot of factors at play here but -- at a high level -- I think their valuation is a reflection of their ability to adapt to changing consumer habits and expectations.
I share this more as an example of a process that matches my evolving expectations as a consumer -- and my prediction that more and more customers will come to expect the Netflix approach over the Comcast approach.
2. Whirlaway Sports
The next story comes from my colleague, Clint Fontanella, Staff Writer for the HubSpot Service Blog and former HubSpot Support rep. He shared his memorable experience of buying shoes at a local sporting goods store. Like Stephen, I'll let Clint recall his story.
A few months ago, I picked up running to keep me in shape. But, as a baseball player, I didn't own a pair of running shoes. So, I asked my family for a referral.
While I may be a novice runner, everyone else in my family is not. My brother was a college track star and my parents have run more races than I can count. Suffice to say, I was going to the right people for a recommendation and they all unanimously agreed I should go to Whirlaway Sports.
Source: Whirlaway Sports
Whirlaway Sports is a retail store that specializes in running and golfing equipment -- because those two sports go hand in hand. However, what differentiates Whirlaway is its customer service.
When I walked in I was greeted immediately by a rep who asked if they could help in any way. I told him I needed running shoes and he paired me with one of their "running specialists." And, he wasn't kidding because the rep really knew his stuff.
He talked to me about my running style, the shoes I wore in the past, where I would be running. He used a cool machine to analyze my feet for any insoles that could make my shoes more comfortable. He even had me jog around the store to see how I ran and if there were any tendencies in my movements that could be addressed with a specific shoe.
Then, he talked to me about price and pulled out an array of options for me to choose from. He sorted each option by price and quality and gave me his honest opinion on each shoe. When I finally select a pair, he had a hunch they may going on sale and asked his manager to give me the discounted price. He didn't have to do that, but it was clear that he was focused on my needs, not getting me out of the store.
After this experience, I used it as the model for my customer support career. Just like that rep, I wanted to provide honest advice and timely solutions. By going above-and-beyond for customers, I found more value in my role because I was generating memorable interactions.
3. Santa Cruz Bicycles
For this story, we interviewed representatives from Santa Cruz Bicycles to learn how they adapted their customer service approach to fit the needs of their growing business.
When the company started, it centered its focus on the customer. Reps could work closely with customers on their bikes and the business developed strong relationships with its customer base. However, as the business grew, it realized its customer service approach couldn't fulfill the rising demand.
In our interview, Kyler Harder, Santa Cruz's Rider Support Lead, discussed some of the challenges his team faced during this period.
"It got pretty bad. It wasn't horrendous; we never let it get to that point. But it was just me and one other guy taking care of all customers, and we were all over the place. One email inbox was too much, the volume just got to be way too high. "
"The volume was just too much, we couldn't handle it, we needed some sort of organizational tool to bring everything together."

Santa Cruz knew it needed to find a sustainable solution to this problem. So, it adopted Service Hub to manage its incoming support requests. Rather than juggling tickets manually, Kyle and his team had an automated system that could assign and distribute cases to available reps. This allowed them to meet deadlines while still maintaining their original style of customer service.
Additionally, with the new service tools, Santa Cruz can now capture valuable customer data. Using the built-in reporting features, reps can record actionable information and distribute it to the entire team to optimize workflow. Kyle goes into this benefit in more depth:
"Now we can put numbers on all the inquiries we get. Whether it's just the number of questions and category or actual issues with product, we can now track that and determine if we need help in certain areas or not. There are a lot of great things that have gotten better."

4. Delta Hotels
This story was published on LinkedIn a few years ago and it's a great example of one company's dedication to delivering excellent customer service.
When Mike McCready checked into his Delta Hotel, he was very happy with his room. His view, however, not so much.
Source: LinkedIn
So, Mike took the picture above and posted it to his Twitter. To his surprise, he received this tweet within an hour.
Source: LinkedIn
Mike didn't even tag Delta Hotels in his initial tweet. Instead, the company knew that there was a conference going on and was monitoring its social media for tweets like this.
But it doesn't stop here. When the company offered to switch Mike's room, Mike respectively declined because he was leaving the following day, so switching rooms didn't make sense. Rather than taking the easy way out, management sent Mike complimentary pastries as well as a hand-written note apologizing for the room.
Source: LinkedIn
Experiences like these go viral for a reason and all it took was a handwritten note, some fresh-baked pastries, and proactive customer service.
5. Yoga International
Yoga International is an online yoga studio that aims to share yoga with the world. It uses a subscription-based model where customers can download and attend classes on their own time. While this approach is effective for its target audience, one of the biggest challenges facing the business is reducing customer churn.
During an interview with our team, the company's VP of marketing, James Blake, highlights this obstacle and how they overcame it.
"As a membership site we're always focused on reducing churn and increasing satisfaction. We know that collecting feedback from customers throughout the customer's lifecycle has allowed us to achieve both."
Using our Customer Feedback Software, Yoga International created an effective feedback loop that relays timely information to its marketing, sales, and customer service teams. For example, the company searched to see what type of content its customers enjoyed best. It also looked for feedback related to its technology, including suggestions that would improve its website. By using these customer-driven updates, Yoga International reduced churn by 20%.
Blake continues to explain the reasons why they made this shift in the quote below.
Lastly, another benefit that Yoga International gained from this change is the addition of a knowledge base. A knowledge base provides customers with answers to frequently asked questions. Yoga International's team estimates that this portion of its website deflects over 1,000 service requests per month. This means users are getting quick answers to their problems and the support team has fewer inquiries to work through each day.
Do you have a good customer service story of your own? Share it with me on Twitter so we can keep the conversation going.
Net Promoter, Net Promoter System, Net Promoter Score, NPS and the NPS-related emoticons are registered trademarks of Bain & Company, Inc., Fred Reichheld and Satmetrix Systems, Inc.