What is customer success?
Customer success is an organizational function that helps customers get maximum value out of a product or service, while working closely with sales, marketing, and product to achieve that goal. Like sales and marketing, it is a revenue-generating team. Customer success provides proactive outreach aimed at increasing upsells and cross-sells, positive word-of-mouth, and successful outcomes for customers.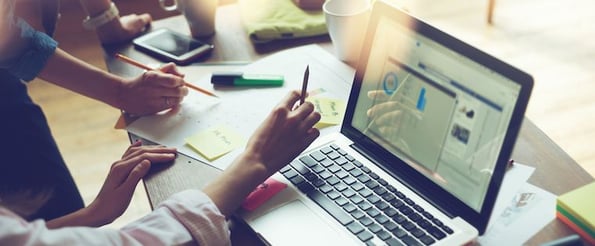 Most teams measure overall success by based on individuals' success.
But when it comes to customer service, customer support, and customer success, businesses shouldn't give in to the ease of only measuring success as the outputs of the team. These numbers, like CSAT score, support rep NPS, and the number of cases resolved, are important numbers to measure, but they don't always tell the full story.
Even more important than measuring the outputs of customer-facing teams is measuring the output of the customers -- namely, measuring if customers are successful and deriving value using products or services.
Customer success is the next growth engine for businesses. Now that marketing and sales best practices are well-understood and recognized as engines for growth, it's time to tackle the next frontier.
We believe that investing in your customers' success will grow your business as quickly as sales and marketing -- instead of thinking of your customer service team as a necessary cost center -- and we have the research and data to back us up. Read on to learn how the philosophy of customer success has evolved, the impact it can have on your business, and how to execute it.
Making Customers More Successful: Your Business' New Growth Engine
In a recent survey of nearly 2,000 consumers and business leaders across the U.S., the U.K., Ireland, Mexico, and Colombia, we learned a few interesting things about how businesses view their customers' success -- and how consumers view the businesses they interact with.
We weren't surprised to learn that growing companies are more likely to prioritize customer success than companies with stagnating revenues.
Part of the reason for these divergent priorities? We think it's the old-school business belief that customer services teams are a cost-center -- made up of employees and technology you have to spend money on in order to keep your customers happy and from walking out the door when you don't meet their expectations. But we think this is a mistake.
Customer success is an investment in your business' growth -- not a cost-center. Customer success helps you engage and guide customers to help them grow into happy power users, and these satisfied advocates will recommend your brand and help grow your business as fast as sales and marketing.
We think the growing companies we surveyed understand that -- because these respondents were also more likely to prioritize running the business in a cost-efficient way than businesses that were stagnating:
If you're not convinced that customer success is a growth lever yet, consider the research and recommendations of global management consulting firm, McKinsey & Company, in a recent article.
The authors believe we're entering the era of "customer success 2.0" -- wherein businesses are focusing and investing in customer success as a way to achieve growth, and not just as a way to prevent customers from churning.
Previously, the authors explain, "customer success 1.0" was led by software-as-a-service (SaaS) companies who invested in customer success to prevent massive customer churn as products and software grew trickier and more complex. Now, businesses are zeroing in on customer success not just to prevent customer turnover, but to help customers derive maximum value from products and services to make them successful.
But the transition to customer success 2.0 can be tricky, the authors explain. The transition is about more than simply hiring more customer support reps -- it's about properly training and scaling a customer success team to do it well, and it's about getting the entire company on board with this new approach.
I asked the authors of the report about the imperative for businesses to invest in customer success.
"The future of customer success is as a growth engine. It's critical for companies to view it as a differentiator rather than a risk management tool," said Charles Atkins, associate partner at McKinsey & Company.
So, now that we're all on the same page about the importance of customers' success to growing your business, how do you actually do it? How do you help your customers help your business succeed? This blog post is by no means exhaustive, but we have three recommendations in common with the McKinsey & Company report authors that we wanted to call out as a starting point.
How to Make Your Customers Successful
Invest in a Customer Service Program
Prioritize Training and Retaining Excellent Employees
Make Customer Success a Team Sport
1. Invest in a Customer Service Program
Dedicating time, energy, and resources to building and growing a customer service program is the first step to tapping into your customers as a growth engine.
This means spending time and energy conducting strategic planning and goal-setting, and perhaps most importantly, procuring headcount and budgetary resources to build and scale a team with top talent and innovative technology to support the mission of the customer service program.
As we've outlined here and in previous posts, that investment pays off -- by investing in a strong customer service program, you can effectively address and resolve customer issues, offer proactive support and suggestions for achieving goals faster with your products and services, and eventually, by helping your customers succeed -- and tapping into your happy customers and loyal advocates to serve as case studies, write reviews and testimonials, and create user-generated content that help bring in new customers.
2. Prioritize Training and Retaining Excellent Employees
In the McKinsey & Company report, the authors warn that talent can make or break a customer service program -- because skilled customer support talent is sparse, and because many companies are unsure of what skills are needed to be successful in such a new and evolving space. They suggest building a talent engine focused on analyzing and learning from top-performing customer success managers (CSMs) to develop a training and education program that gives reps time in their schedules to attend classes and trainings to help them specialize and grow in their careers.
However, companies have some work to do on this front. Although 58% of growing companies we surveyed prioritized the retention of customer support reps, we also learned that only 42% of customers support reps who responded planned to continue a career in customer success -- and just 19% of respondents with less than one year of experience planned to stay in customer success.
Investing in specialized training and education for CSMs and customer support reps is critical to building a talented team and minimizing employee attrition -- another area growing companies prioritize more than stagnating ones. In our survey, common reasons for this lack of enthusiasm for career growth in customer success included feeling disempowered in their role, a lack of clarity on career paths and opportunities, not feeling valued within the company as a whole -- which is where Step Three comes in.
3. Make Customer Success a Team Sport
Here at HubSpot, an acronym I read often is SFTC -- or, "solve for the customer." It shouldn't surprise you to know that SFTC doesn't just apply to customer support reps and CSMs -- it's a guiding principle for every single employee and team at the company.
That's because every employee, team, and asset contributes to our customer experience -- and whether it's a good one or a bad one. The growth of inbound marketing -- in the form of blogging, ebooks, templates, and social media -- now means that your customer's first interaction with your company isn't a sales rep anymore. It's more likely to be a blog post, a Facebook update, a Twitter poll, or a content offer. Before they jump on the phone, they'll more likely chat live with a sales rep, or send a reply to an Instagram Story.
That means that, in order to reap the benefits of improving customer success, organizations need to get everyone on board -- from the top, down. It's about more than one function of one team -- it's an evolving business philosophy that's re-setting the standard for providing an exceptional customer experience, from the first interaction to months after closing a sale.
In our survey, we found that growing companies were more likely to prioritize making customers happy than stagnating companies. If that sounds like a no-brainer, that's because it is. Focus on customer happiness and experience as your guiding light for deciding how to scale your customer success program, and solicit and use customer feedback and loyalty data to figure out what's working, what's not, and how to adjust course.
You can read and download our research report and McKinsey & Company's research report, and you can read more on the blog about customer success career paths, growing and training a customer success team, and measuring customer success.